'Mama Bear' found: Vancouver woman reunited with stolen teddy featuring late mom's voice
A Vancouver woman has her stolen teddy bear returned. Greg Harper explains who found the precious memento and how the bear was reunited with its rightful owner.
Posted July 29, 2020 5:50 am.
Last Updated July 29, 2020 11:52 pm.
VANCOUVER (NEWS 1130) – The theft of a teddy bear in Vancouver's West End last week captivated many in the city, and now, there's a happy ending to this story: the keepsake with sentimental value has finally been returned.
"I am over the moon," Mara Soriano told Breakfast Television on Wednesday morning. "I've just been shaking this whole time since we've gotten the bear. It's just been non-stop adrenaline."
The irreplaceable plush bear, named Mama Bear, was returned on Tuesday night without "a single scratch," five days after the backpack it was in was stolen. Soriano says she got the teddy back from someone who knows the thief.
"I got an email at 9:30 p.m. from the good Samaritan that got the bear and he had seen the video footage of the theft and he recognized the person right away," she said. "So he liberated her from him and he sent me an e-mail and we set up a safe space to meet up."
NOT A SINGLE SCRATCH ON HER! Two kind samaritans returned her to us in a safe space, voice is there, just no glasses!! https://t.co/Y1gZpiCP4j

— mara soriano (@drawmaradraw) July 29, 2020
Soriano took to Twitter to share the good news, posting a photo of herself holding the teddy with the caption, "BREAK OUT THE @AviationGin, @VancityReynolds!!! MAMABEAR IS HOME!!! #FOUNDMARASBEAR."
Soriano's desperate online pleas to get the bear back quickly went viral. Actor Ryan Reynolds had offered a $5,000 reward to anyone who returned the bear to Soriano, saying in a tweet, "Zero questions asked. I think we all need this bear to come home."
BREAK OUT THE @AviationGin, @VancityReynolds!!! MAMABEAR IS HOME!!! #FOUNDMARASBEAR pic.twitter.com/9yxTsiKWYd

— mara soriano (@drawmaradraw) July 29, 2020
The backpack was snatched last Friday as Soriano was moving. The bag contained an iPad and some personal documents, however, the thing she wanted to get back the most was the custom built stuffed bear, her "most prized possession," which features a voice recording from her late mother.
"A lovely recording of her saying that she loved me and that she was proud of me and that she would be with me wherever I was," Soriano told NEWS 1130 when the bear was first stolen.
Soriano's mom was diagnosed with cancer about 10 years ago and gave Soriano the teddy bear for Christmas in 2017. She passed away in June 2019.
"My mom was the best person in the whole world. I want to be just like her when I grow up, you know, she was incredibly generous, she would take the shirt off her back for you, she loved to laugh, she loved to play games, she loved to sing and I couldn't think of a better ending for this story," Soriano told Breakfast Television.
"I had been so upset and so devastated this whole weekend, thinking I had disappointed her, that I could lose something so important to the both of us and I think this outpouring of love and kindness and compassion and actually finding the bear was all her doing."
Related stories: 
Reynolds wasn't the only celebrity to get behind the effort to #findmarasbear. Canadian media personality George Stroumboulopoulos also offered a reward for the bear's return, while talk show host Kelly Ripa and husband Mark Consuelos pleaded for whoever had the keepsake to get it back to Soriano.
Build-a-bear and Herschel, which manufactures backpacks and other items, even reached out to Soriano, she said in a tweet earlier this week, offering to replace the items that were stolen. The story of the theft even went international, with media outlets around the world reporting on the heartbreaking loss.
However, the good news has travelled just as fast.
Reynolds thanked those who helped find the teddy bear in a tweet on Wednesday, also thanking the person who took Mama Bear for "keeping it safe."
"Vancouver is awesome," he tweeted.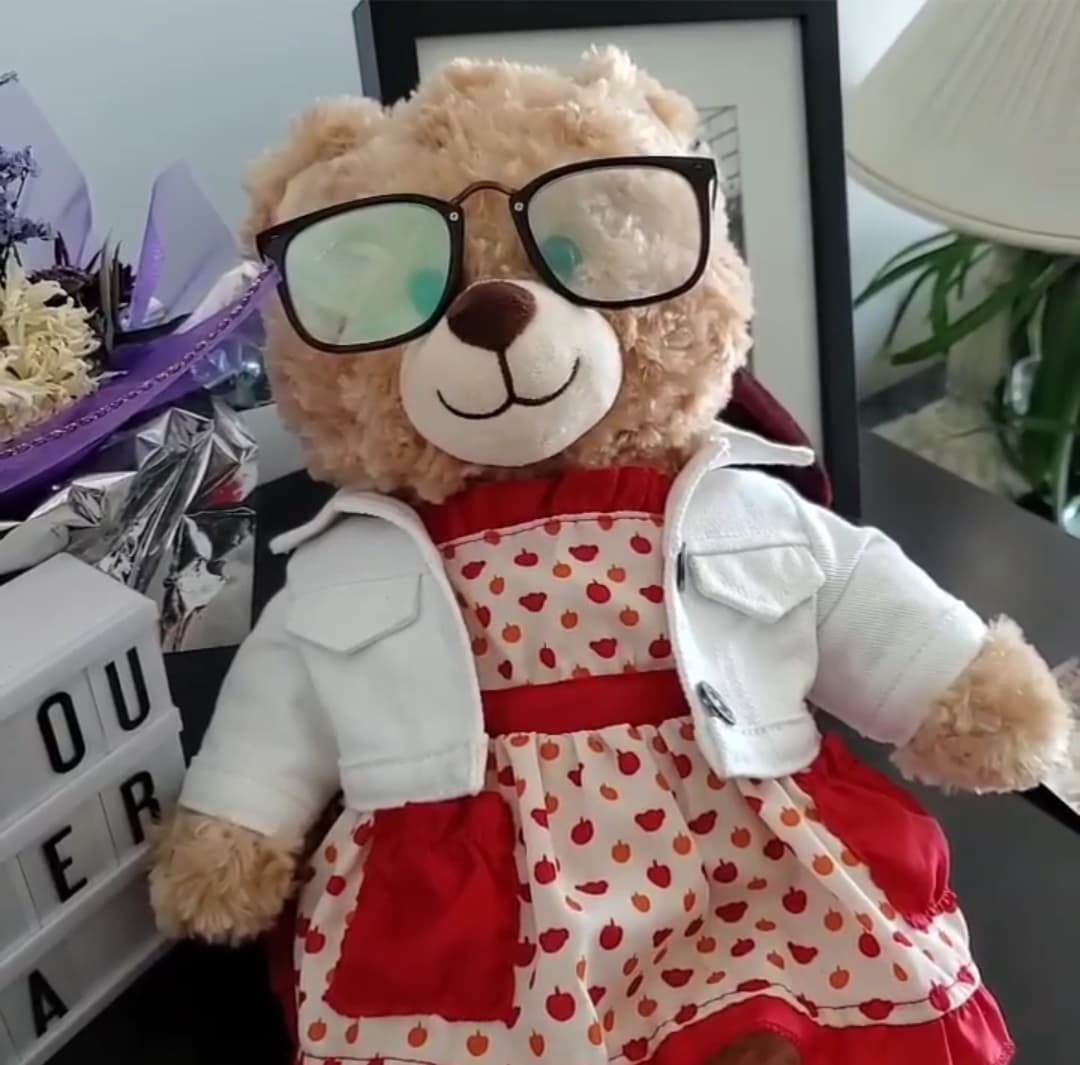 Soriano has special plans for the teddy bear. For now, she plans to take it wherever she goes and keep it close. However, when she gets married next year, Soriano says the bear will sit in a front row seat where her mother would have been.
She also plans to send Reynolds an invite.
"He can give me the mother and daughter dance," she said with a laugh.
-With files from Lisa Steacy