Muslims in Vancouver mark Ramadan together with restaurants busy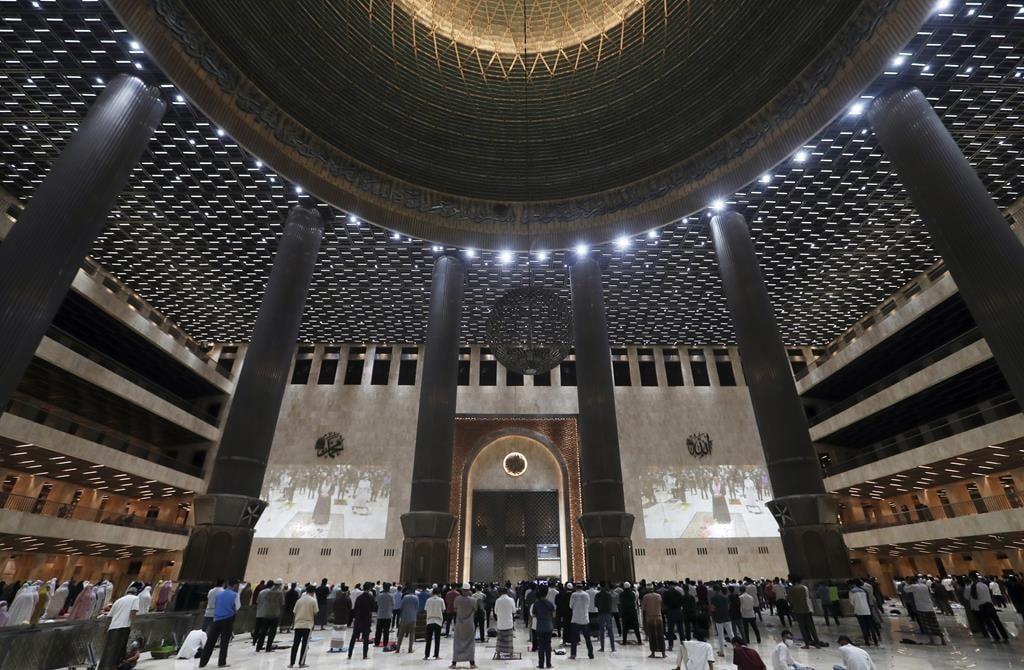 Posted April 4, 2022 8:39 am.
Last Updated April 4, 2022 8:45 am.
With COVID-19 leading to restrictions on gatherings in recent years in B.C., many religious holidays have been forced to pivot. But, for the first time in two years, many Muslims are now able to worship the holiday of Ramadan together and in person in B.C.
Ramadan is marked around the world and sees Muslims pray and observe a period of daily fasting from dawn until sunset. In Canada, Ramadan is set to end May 1.
Middle eastern restaurants across Metro Vancouver say they are seeing a surge in families wanting to break fast together, and are looking forward to the busy month.
Vancouver restaurant Yasma's is among the establishments seeing more reservations, similar to pre-pandemic levels.
The owner, Moe Alameddine, says being able to see each other in person provides them with a stronger sense of community.
"It's supposed to be people hanging out and families and you see the people's faces — it's really nice. People are coming to the restaurant like 'hey, we've been taking takeouts and Uber and this and that for a year and now we can see you.'"
Executive chef Kristina Walgenbach says she has been prepping traditional Syrian and Lebanese food for customers to enjoy.
"Usually in Ramadan we break our fast with dates and water and then it's followed with a soup of some variety, lentil soup is usually the soup of choice. And then we have a salad, typically the most popular salad to eat is fattoush, which is a variety of vegetables. Ours consists of over 15 ingredients not even including the dressing," she said.
While gathering restrictions are lifted, B.C.'s Vaccine Card remains in place until Friday, requiring proof of vaccination at restaurants and other spaces.