A third of Canadians support changing anthem to 'our home on native land': poll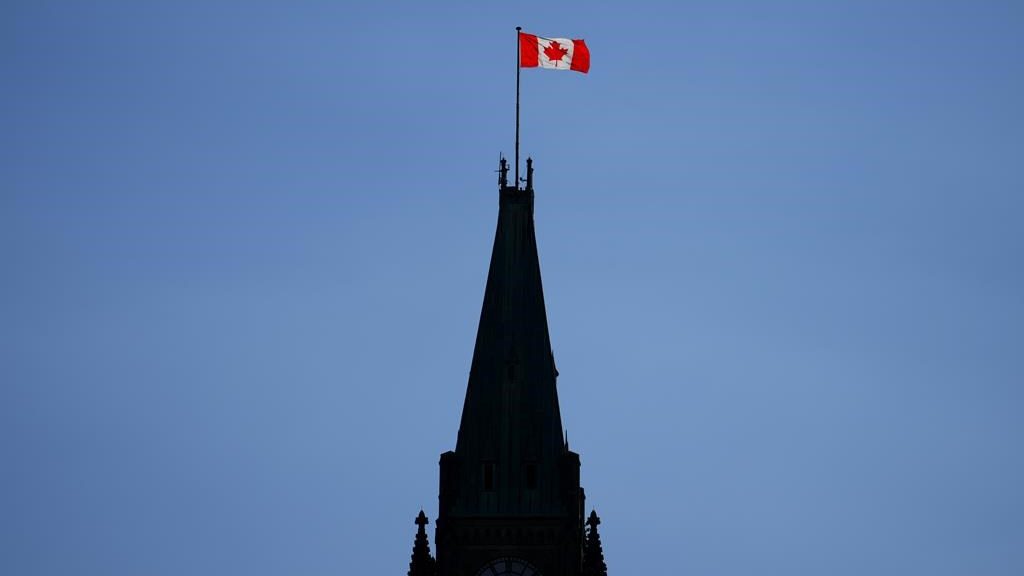 Posted June 12, 2023 1:58 pm.
Last Updated November 7, 2023 11:47 am.
A new poll suggests only a third of Canadians support a proposal from Mississauga, Ont. to ask the federal government to change the lyrics of the national anthem.
The proposed resolution put forward by Mississauga Mayor Bonnie Crombie would – if passed by council – ask Ottawa to alter the line that reads "O Canada! Our home and native land" to "O Canada! Our home on native land."
Market research firm Leger surveyed 1,525 people online between June 7 and June 11, asking whether they support the proposal.
The results indicate 33 per cent of those polled support changing the anthem, with 48 per cent opposed and 19 per cent saying they don't know.
Support for the change was higher among younger Canadians, with 42 per cent of respondents aged 18 to 34 supporting the proposed move.
---
---
Meanwhile, 53 per cent of respondents aged 35 or older said they oppose the change.
The poll cannot be assigned a margin of error because online surveys are not considered truly random samples.
Juno-winning R&B singer Jully Black made the one-word change to the anthem during a performance of the NBA All-Star Game in February to acknowledge the Indigenous peoples who lived on the land before European settlers.
The motion in Mississauga was put forward by the city's mayor after Black's performance.
Mississauga city council has deferred its vote on the motion that would ask Ottawa to make the change.
If passed, the City of Mississauga would send a letter to the federal government asking for the anthem lyrics to change.
Black was celebrated by the Assembly of First Nations in April for her one-word change to the lyrics of the anthem at the NBA All-Star Game.
National Chief RoseAnne Archibald described Black as "a truth-teller" whose performance of the national anthem stoked a conversation.