B.C. tennis players' petition to get pickleballers off courts dismissed by Supreme Court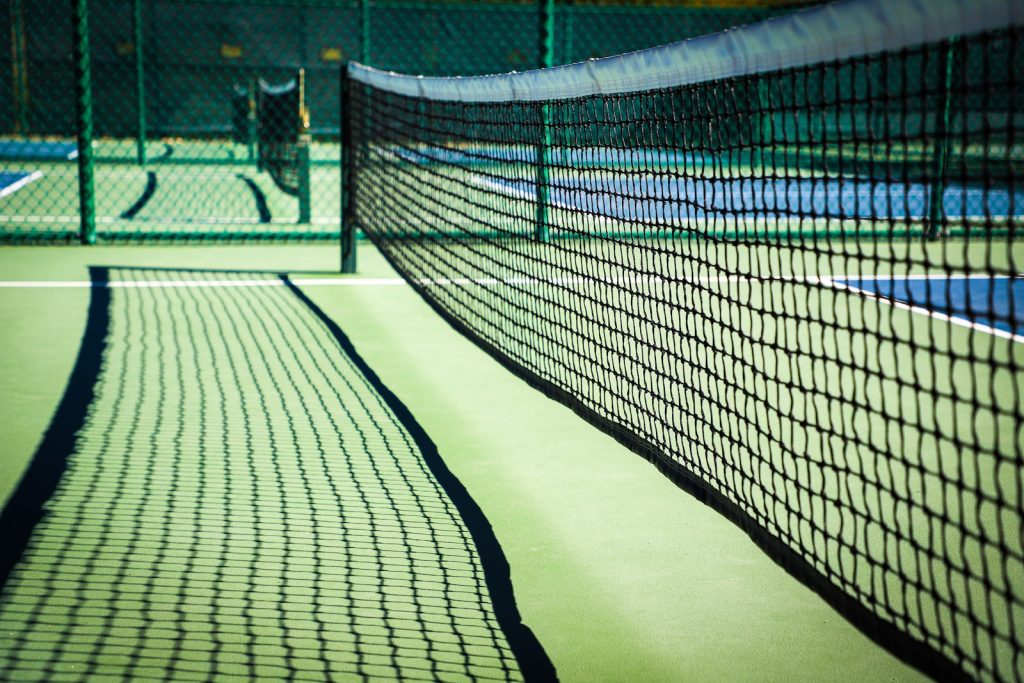 Posted July 26, 2023 5:11 pm.
Last Updated July 26, 2023 5:13 pm.
A group of tennis players on Mayne Island in B.C. petitioned to stop pickleball players from using their courts, calling for them to be "exclusively for tennis," in a case that was eventually dismissed by the province's Supreme Court.
In a ruling out of the Supreme Court of British Columbia, it explains that a group of tennis players was "instrumental in fundraising" for the courts to be built, but they don't want them to be used for activities other than tennis.
The petition was directed at the Mayne Island Community Centre Society (MICCS), which owns and operates the courts.
Calling on an agreement that dates back more than a decade, the ruling notes that the society had an oral agreement with the tennis group.
"The 2007 Agreement provided for the establishment of a Tennis Committee as a permanent standing committee of the MICCS. It is common ground that members were never appointed to the Tennis Committee and it did not function or operate in any manner," the court document reads.
Following the agreement, the group claims it was entitled to "set the tennis courts usage policy."
A new agreement was established the following year in 2008 when the Mayne Island Tennis Association (MITA) was created.
In this case, the MITA claims the agreement gave them control of setting how the courts would be used — and that they would only be used for tennis.
---
---
In 2021, the Mayne Island Pickleball Club requested access to the courts to play pickleball, however, this request was initially refused.
The following year, the pickleball club was given access to play but with the condition that pickleballers could reserve the courts for 21 hours per week — leaving the same amount of time for those in the tennis club to play.
"The petitioners filed this petition to seek relief for what they describe as the unfair and unlawful actions of the MICCS in granting pickleball players access to the tennis courts. They also assert that the MICCS oppressed them. They seek orders to restore their purported exclusive authority to determine how the tennis courts are used," the court document reads.
"The petitioners further assert that the MICCS's creation of the Courts Committee usurped the exclusive role that MITA played in determining the usage policy of the tennis courts. They contend that some of the new members of the MICCS board of directors are in a conflict of interest because of their expressed interest in pickleball."
However, the MICCS says the old agreement that showed the exclusive rights for the tennis group "does not reflect an agreement between MICCS and MITA."
"MICCS owns the tennis courts and exercises its authority over their use through the decisions of its board of directors," the document reads.
The case was eventually dismissed in court, with the judge saying, "I do not believe that MICCS ever intended to cede ownership and/or absolute decision making authority over the tennis courts to MITA, a non-legal entity that does not have the capacity to own anything, let alone land."
"The evidence clearly establishes that MICCS is the registered owner in fee simple of the land on which the tennis courts were built. It owns the tennis courts. They are assets on its balance sheets as is the bank balance in the tennis fund. This is not merely some financial technicality. The financial reports of MICCS reflect its financial affairs. This includes the tennis courts and bank account as part of its assets."
The judge adds that the decision to allow pickleballers time on the courts "does not warrant judicial intervention."
With files from Cole Schisler