Complaint against VPD officer shocks former homelessness advocate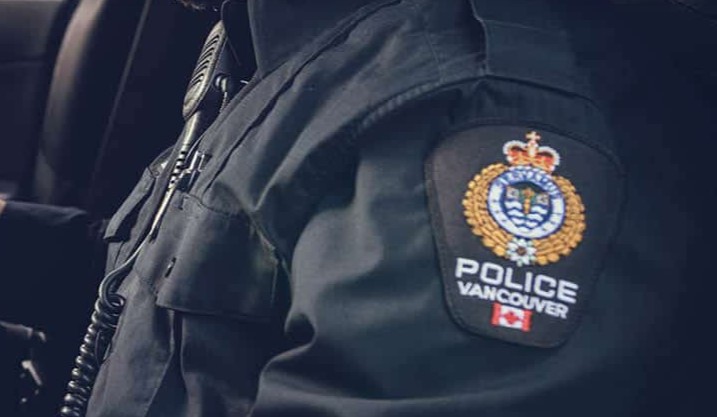 Posted October 25, 2023 5:05 pm.
A well-known advocate for those experiencing homelessness in Vancouver says she's "shocked" by allegations made in a complaint against a VPD officer.
The complaint is now being investigated by the Office of the Police Complaint Commissioner, which was contacted by a local business manager about the incident that reportedly took place in September.
In the letter, the manager says they didn't want to call police about a man who was sleeping outside the business they were working at.
"He was trying to sleep in the shelter he had made. He was not causing a disturbance in any way. While I wish I could have simply let him stay there, unfortunately it was impossible as the store was open," the letter reads.
"After suggesting several times that he might be more comfortable at the back of the building, away from traffic and sun, we made the difficult decision to call police for assistance."
According to the complaint, the officer who responded is alleged to have immediately started kicking and insulting the man, who was still asleep.
"I was shocked at the aggressive stance the officer took IMMEDIATELY," the manager wrote. The letter also claims the officer threatened the man would be "going to jail in five minutes" if he didn't leave, and also was told to "get a job, to quit being so lazy and entitled."
"I was frankly shocked," said Judy Graves.
"I know for a fact that, since at least 2010, the Vancouver Police Department has done excellent training with their officers in responding to homeless people. And, overall, we've seen a much better response," she explained. "I don't think it's ever acceptable for police to kick someone who's lying on the ground, and I'm amazed that the officer didn't consider all of the reasons that a person might not suddenly jump up from the sidewalk."
Graves says it's not unusual for people who are experiencing homelessness to be injured or be dealing with medical conditions, such as arthritis.
"He was sleeping and admitted to being tired. It'd be really hard for him to suddenly get up," she said. "When you're talking to a homeless person, you make sure they're awake, you make sure that they're responding, but then you let the conversation run for two or three minutes to make sure that they're fully awake and fully responsive and able to do what you're asking them to."
She tells CityNews this officer displayed a lack of empathy, as well as a lack of curiosity, "common, everyday courtesy, and I would hope a lack of experience."
"Because this approach that he used is not effective and almost certain to escalate the problem," Graves said. "A more experienced officer would take the time up front to make sure that he was getting compliance and then move on, right?"
The OPCC is a civilian agency that is "independent of police and government." The agency says it "oversees municipal police misconduct complaints and investigations in 15 jurisdictions," and "adds accountability and transparency by ensuring investigations are thorough and fair."
In the letter to the OPCC, the manager who launched the complaint said "the whole incident was disturbing."
"Upsetting me for the entire evening and ever since. There was absolutely no reason the situation couldn't have been approached with compassion for this human being," the letter reads.
The manager says they know police face a lot in their day to day. However, they add the "attending officer should be ashamed of himself as a human and as a public servant."
"How am I ever to feel comfortable calling police for anything again with such an inappropriate and sickening response?"