Most expensive DoorDash order of 2023 recorded in Ontario as Canada's food trends are revealed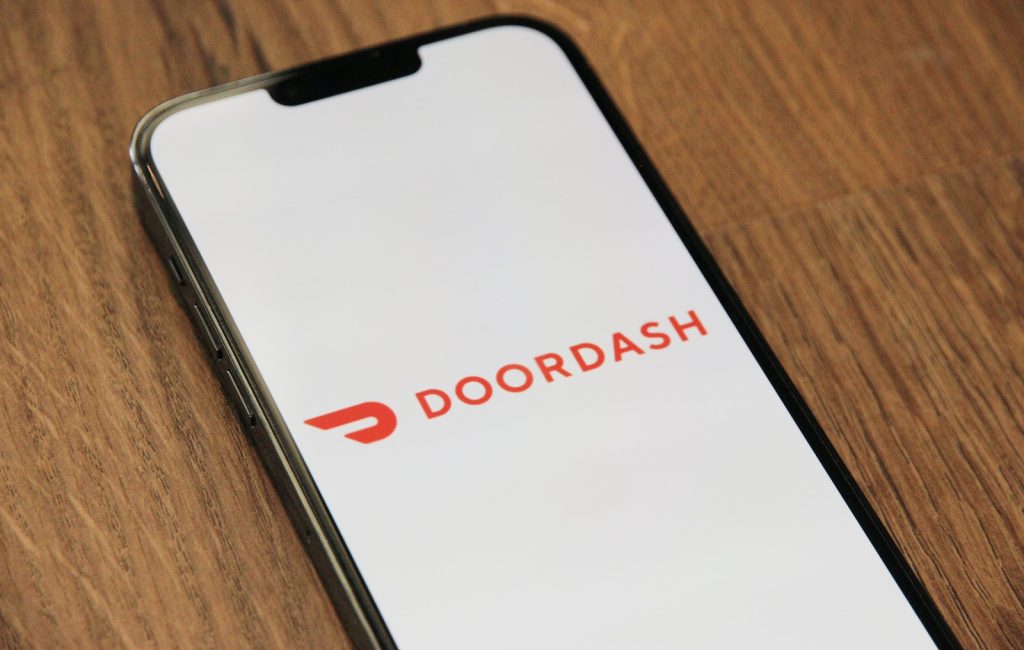 Posted November 15, 2023 1:07 pm.
Last Updated November 15, 2023 2:11 pm.
Can you imagine spending over $3,000 on a DoorDash order? Well, one person from Ontario did just that as the online food delivery platform revealed the Canadian trends of the year.
DoorDash Canada released its annual year-end food trend report, highlighting the top Canadian food-ordering habits of 2023. These range from the biggest spenders to the shortest delivery distance orders, the pickiest eaters, and the restaurants that received the most love this year.
The food delivery company used data from January 2023 to November 2023 to deliver the results.
According to DoorDash Canada, the most expensive order in 2023 was $3,335 in Markham, Ont. It included more than 30 beauty products, ranging from hair and makeup to beauty tools.
Other big orders included four pairs of fancy headphones, two premium green teas and one spring water ordered in Vancouver, two tomato soups, 20 salads and 16 catering boxes in Vancouver and 105 burrito bowls ordered in Toronto.
The shortest delivery distance was 120 metres away, with all three orders occurring in Ontario (Toronto, Ottawa and Thunder Bay).
According to DoorDash Canada, Vancouver residents were considered the pickiest eaters (Canadian cities that provided the most special instructions on their orders. Over 21 million special instructions were given by those using the app in Vancouver).
Toronto (16 million-plus special instructions), Montreal (11 million-plus special instructions), and Calgary (9 million-plus special instructions) rounded out that section.
Here are a few other key and wacky findings courtesy of DoorDash Canada.
Top restaurants of 2023
1. A&W Canada
2. Burger King
3. Dairy Queen
4. Little Caesars Pizza
5. McDonald's
6. Popeyes Louisiana Kitchen
7. Subway
8. Starbucks
9. Tim Hortons
10. Wendy's
Top cuisine
1. American
2. Italian
3. Indian
4. Sushi
5. Subs
6. Mexican
7. Japanese
8. Thai
Most ordered foods
1. Hamburgers and Cheeseburgers
2. Burrito Bowls
3. Chicken Nuggets
4. Pitas and Shawarma
5. Burritos
6. Chicken Burgers
7. Fries
8. Poke Bowl
9. Coffee
10. Stir Fry
Top ordered items by province (Ontario)
1. Hamburgers and Cheeseburgers
2. Burrito Bowls
3. Chicken Nuggets
4. Chicken Burgers
5. Burritos
Cities with the highest number of pick-up orders
1. Vancouver, BC
2. Toronto, ON
3. Calgary, AB
4. Montreal, QC
5. Winnipeg, MB
6. Edmonton, AB
7. Brampton, ON
8. Mississauga, ON
9. Surrey, BC
Most coffee orders of 2023
1. Toronto, ON
2. Vancouver, BC
3. Calgary, AB
4. Winnipeg, MB
5. Edmonton, AB
6. Kitchener, ON
7. Hilton, ON
8. London, ON
9. St. John's, NL
Most popular midnight snacks
1. Chicken Burgers
2. Chicken Nuggets
3. Hamburgers and Cheeseburgers
4. Ice Cream