Trudeau says Israel hurting peace prospects in Gaza, decries Canadians 'lashing out'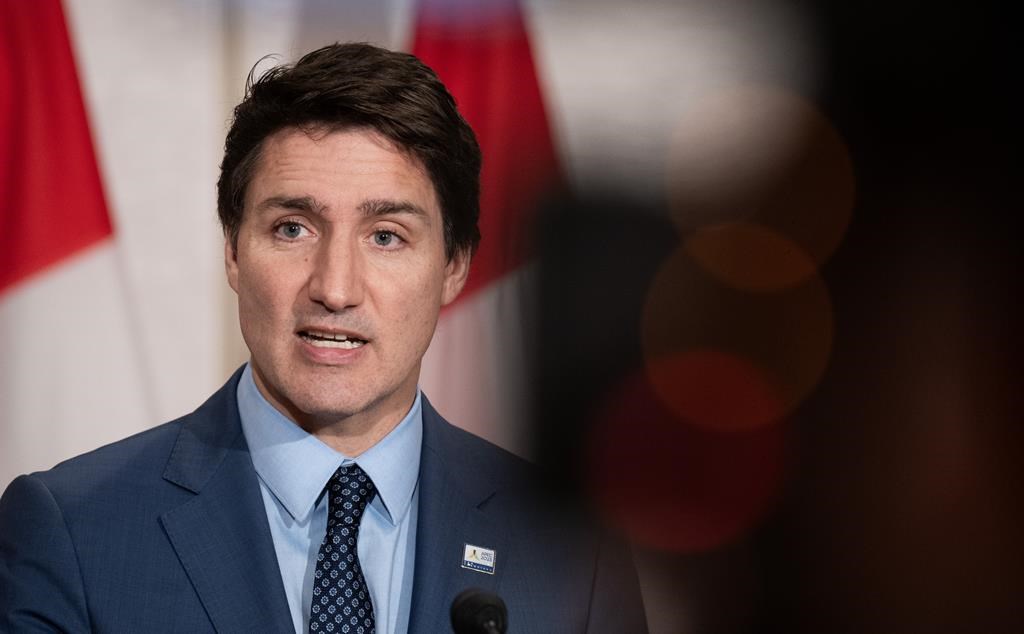 Posted November 17, 2023 1:40 am.
Prime Minister Justin Trudeau says Israel's military actions in the Gaza Strip, meant to clear Hamas militants from the Palestinian territory, are making it harder to achieve long-term stability in the region.
Speaking to reporters at the APEC summit in San Francisco, Trudeau said the path to a viable two-state solution "is getting more difficult with all the hardship that Palestinians are going through."
The prime minister said he is also disturbed by "Canadians lashing out in anger" against each other during the latest Israel-Hamas war, mentioning Jewish schools targeted by overnight gunfire and acts of Islamophobia.
Meanwhile, Conservative Leader Pierre Poilievre said Hamas would not accept a ceasefire, adding it would continue "seeking genocide" against Israelis and "oppressing the people of Gaza."
Poilievre also said the federal government needs to crack down harder on people linked to the Iranian regime inside Canada, because of links between Tehran and Hamas, which Canada considers a terrorist entity.
As of this afternoon, no foreigners were reported to have left the Gaza Strip for Egypt, with Palestinian authorities yet to update their daily list of approved foreign passport holders authorized to exit.
The Canadian government said that as of Wednesday afternoon, it was in touch with 386 people still in the besieged territory.
Global Affairs Canada said, so far, 367 Canadians, permanent residents and their relatives have been able to escape via the Rafah border crossing, most recently two people on Wednesday and 10 on Monday.
The latest conflict began Oct. 7, when Hamas militants killed 1,200 Israelis in surprise attacks, including hundreds of civilians in their homes and at an outdoor music festival. About 240 people were taken hostage.
Israel declared war on Hamas, began an airstrike campaign and cut off food, fuel, water and supplies to Gaza, which is home to 2.3 million Palestinians. Health officials in the Hamas-controlled territory say more than 11,470 people have been killed, two-thirds of them women and children, and another 2,700 people are reported missing.