'Very grateful for things:' Woman who escaped Gaza appreciative of life in Canada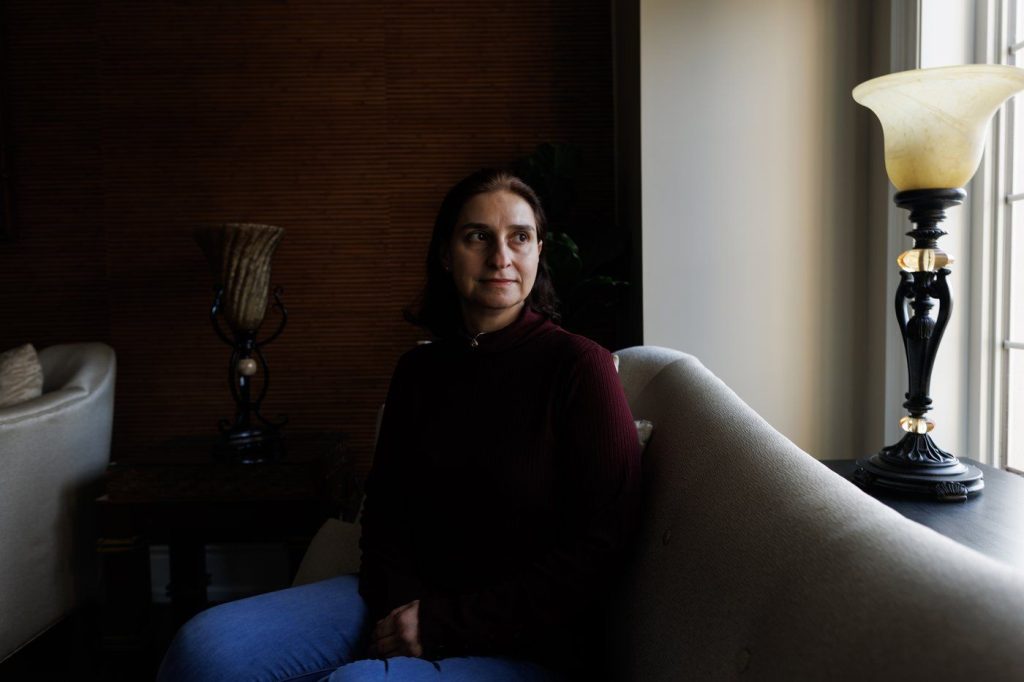 Posted November 17, 2023 8:59 am.
Rana Nassrawi has been appreciating the little things lately. 
After getting trapped in Gaza amid the Israel-Hamas war and narrowly dodging airstrikes with her two young sons, the 43-year-old Ontario woman says even being able to easily access clean drinking water now that she's back home has her feeling grateful.
"Nobody can go through what I've been through and never get changed. You will be very grateful for things you (took for) granted," Nassrawi said in an interview at her home in a quiet neighbourhood in Mississauga, Ont.
"The water you just open, wash your hands. You flush after you use the toilet … this was a very big issue for us in Gaza."
Nassrawi and her two sons – aged five and seven – were among the first cohort of Canadians who were able to evacuate from the besieged Palestinian territory since the war began on Oct. 7.
Since getting back home last week, Nassrawi says just being able to fall asleep in relative quite, without the sound of airstrikes nearby, has her feeling grateful.
"It was very stressful. Very, very stressful," she said of the weeks she spent in Gaza. "The night time when the sun goes, till the sun rises … is a nightmare. The bombing never stopped. It's very loud. Very close."
Global Affairs Canada has said that 367 Canadian citizens, permanent residents and family members have been able to get out of Gaza via the Rafah border crossing with Egypt, including nine people who left without the government's help since then.
The government has said that it is in touch with 386 people who remain in the besieged territory.
Nassrawi was born in Gaza but left for the United Arab Emirates when she was 17. She immigrated to Canada with her husband in 2009 and has been raising her five children in Mississauga.
She returned to Gaza for the first time in two decades on Oct. 4 to visit her relatives and had been showing her youngest sons – who were born in Canada – parts of their heritage.
"We spend the day on the beach. We had a very nice day. We get back on a Friday. We get a shower. We slept. In the morning, Saturday morning, 6 a.m., I just hear like very strange noises," she said.
Hamas militants launched a brutal attack on southern Israeli towns on Oct. 7. Some 1,200 people were killed in Israel and around 240 were taken captive by militants.
Israel declared war on Hamas, began an airstrike campaign and tightened its siege of the Palestinian territory. Gaza's health officials say more than 11,470 people have been killed and another 2,700 people are reported missing.
As soon as the war broke out, Nassrawi said her husband and children in Mississauga were eager for her and her two young sons to get home.
"My husband called me and he said, 'there's something serious. Get the kids out of the Gaza Strip now,'" she said.
"I have my family (in Gaza) but my husband, my life, my house, my daughters, everything is outside (Gaza)."
As the conflict escalated, Nassrawi and her sons fled to shelter at a school and then a church. Her children began questioning the sounds of the bombs dropping and why they weren't able to leave Gaza, which had been sealed off.
Nassrawi said she told her sons the explosions they heard were thunderstorms. When they stepped outside and saw the destruction, she said she told her children Gaza had been hit by an earthquake.
A few days later, Nassrawi said she was told by Global Affairs to try to get to Rafah with her children, but when they arrived, they narrowly avoided an airstrike. She tried to get to the crossing two more times, but Rafah remained closed.
She and her children then took shelter at a home with many other people, where there was no running water and very few basic supplies.
"This was a very big issue for us. Twenty people in the house and there is no water to flush the toilet," she said. "You feel if you go longer we will be having diseases here."
On Nov. 6, there was finally a breakthrough.
Nassrawi said her three oldest kids and husband, who were scrambling to get her home from Mississauga, told her Global Affairs had informed the family she and her sons were on a list of Canadians who would be allowed to leave Gaza the next day.
Nassrawi got herself and her sons to Rafah, where they waited in line for hours before they were finally able to cross the border. A Canadian team them got the trio to Cairo, from where they took a flight back home.
"We reached home at around 8 a.m., by 10 I was in my bed. I just slept till the next day," she said.
Her older daughters were eager to care for their younger siblings and took them to Chuck E. Cheese.
The boys returned to school this week, Nassrawi said, and their classmates made them art to welcome them back.
Her two young sons still don't know what exactly they were caught up in while they were in Gaza, but Nassrawi said she plans to explain it to them when they are older.
Her family in Gaza only found out a few days ago that she and her sons had been able to escape.
"When they have the access to the Internet, they just like knew that I'm safe and I'm good," she said. "But I didn't have the chance to say goodbye to my parents."
Nassrawi said she has felt guilty since being back in Canada at the safety she's now able to enjoy while her parents, who are in their 80s, remain in Gaza. She wants to bring them to Canada, but that process is in its early stages.
"I have to do whatever I can to help them," she said.