Early morning fire impacts Surrey bank operations: fire services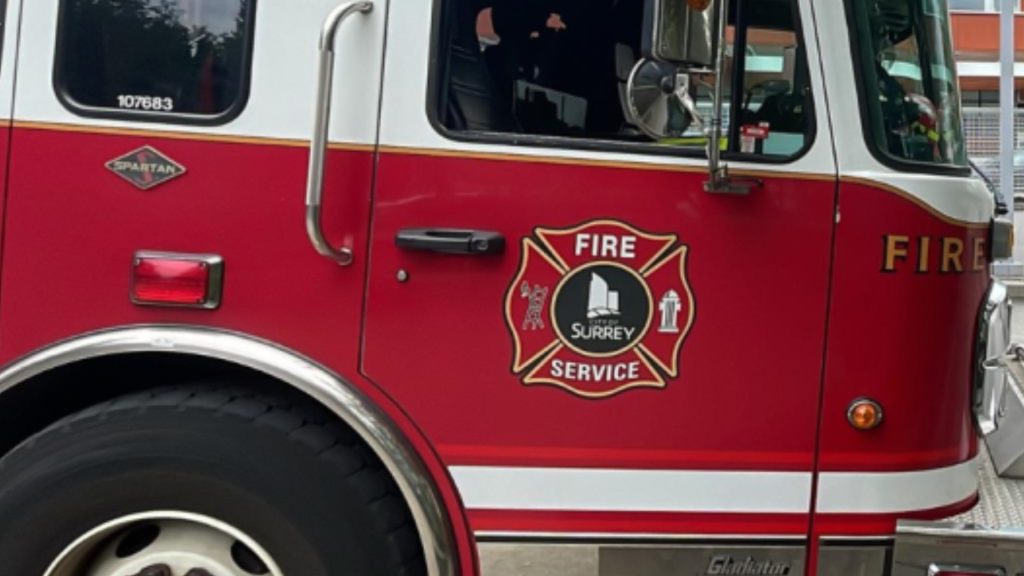 Posted November 19, 2023 6:34 pm.
An early morning structure fire impacted operations at a Surrey BMO Bank of Montreal branch on Sunday morning.
Greg McRobbie, assistant chief of operations with Surrey Fire, says crews were called to the fire on King George Boulevard at approximately 5 a.m.
"When crews arrived they encountered heavy black smoke," he said.
McRobbie says crews began working to put out the fire from the exterior and later moved into the building to ensure the flames were fully suppressed.
Just before 7 a.m., McRobbie says Surrey Fire handed the investigation over to the RCMP.
A cause of the fire is yet to be determined and no injuries were reported.