Quality of Abbotsford hospital's care in question as more concerns surface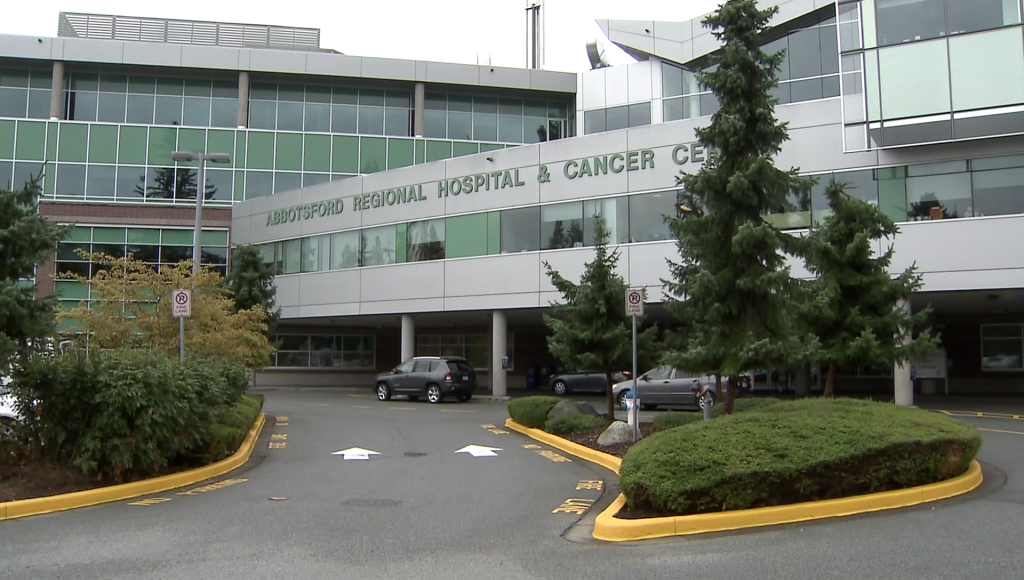 Posted November 20, 2023 7:11 am.
Last Updated November 20, 2023 7:22 am.
There are serious concerns about the quality of care given at Abbotsford Regional Hospital (ARH) less than a week after CityNews brought you the excruciating experience of a senior at the facility.
Sheri, who doesn't want her last name published, is a stage 4 cancer patient in the Fraser Valley. After undergoing a procedure to address a condition brought on by the side effects of her treatment, Sheri ended up in the ARH emergency room due to complications last month.
She tells CityNews she was initially placed in a broken recliner and after spending two days in the ER, she was transferred to a stretcher in the hall in another ward where she spent the next five days. Sheri says she was never transferred into a room.
Sheri explains things in the ER weren't good — she was placed in the second row of recliners and had to drag her IV and pole around others to get to the washroom, which due to her condition, was anywhere between 30 to 50 times a day.
She says at one point, a patient left, and the staff couldn't find them.
"The nurse said to me, 'Do you know where he went?' I said, 'I'm not his caretaker, but I know he went that way.' For the nurses to be asking me, 'Where did my patient go?' It's not really my responsibility, but I did help them out as much as I could.
"They ended up calling his house … it was happening a lot. There were a lot of people who were getting frustrated."
---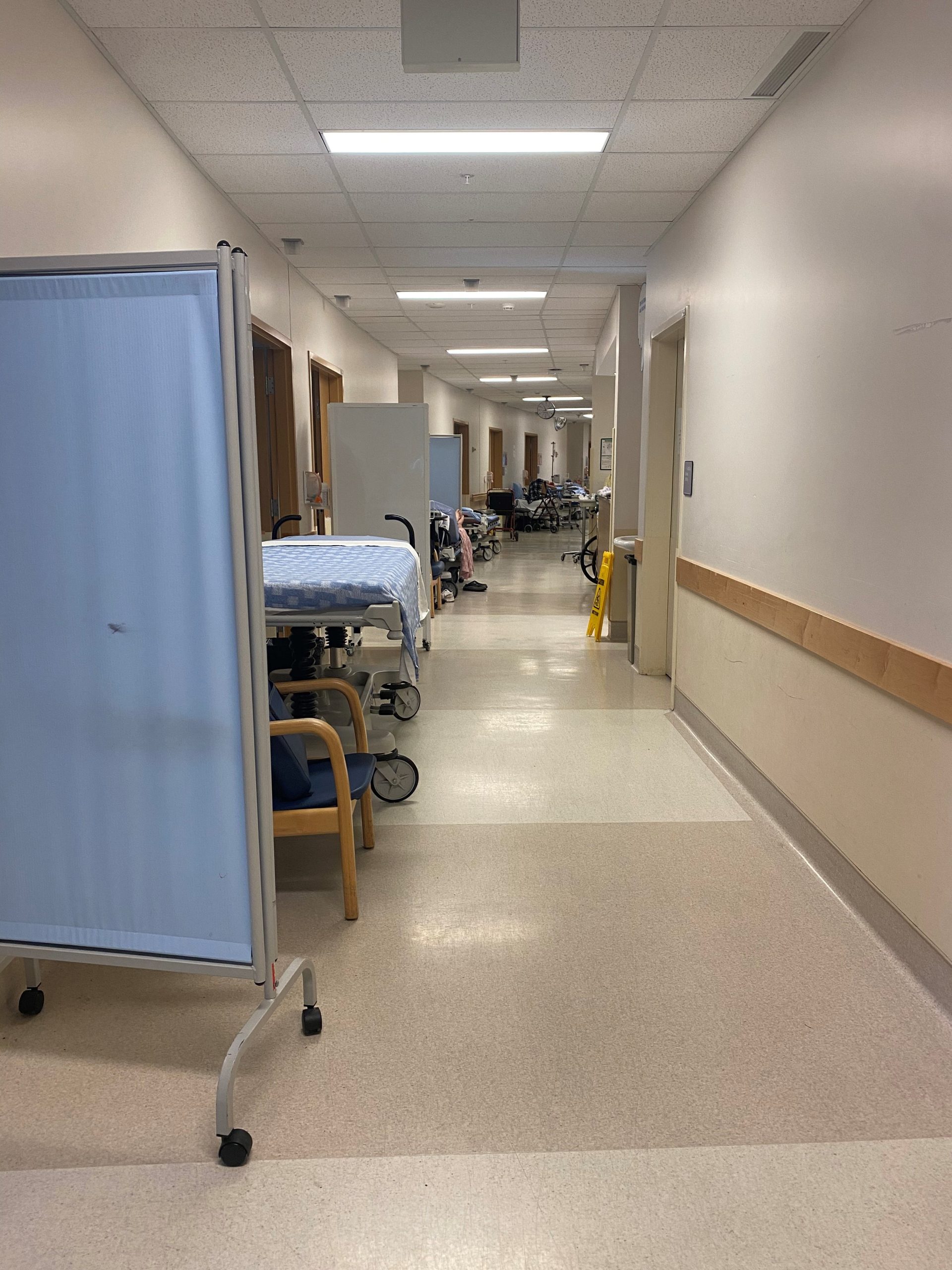 ---
Sheri admits sleep was hard to come by in the hall — the lights never turn off, it's crowded, loud, and busy.
She says her stretcher, one of more than a dozen that lined the hall, was right next to the nurses' station and as a result, felt there was a lack of privacy.
"They do doctor-nurses huddles around the nurses stations every morning. They referred to me as 'Bed F,' because that was the bed I was in. But after I'd been there for five days, I knew who was in Bed A and B and C. They would talk about their medical history, and I was right there. I could tell you when Tom was going home because I was right there."
The lack of privacy also applied to things she witnessed in the hall, including another patient having a catheter put in 15 feet from her.
"I felt like I was a number and just a number. I didn't feel I was a patient."
The 48-year-old says she helped the patient next to her drink his water, due to a lack of staff.
"There was a gentleman, I called him my hallway mate. He was a dementia patient. He did have a bed, but they would always feed him in the hallway.
"They would bring him in his wheelchair and they would put his food beside him, but not close enough and he wasn't mobile enough to grab his own food, so sometimes I would get off my bed and hold his drink for him so he could get a sip of water or pass him his sandwich or whatever else."
She adds other patients had trays of empty food near them that weren't cleared.
Sheri claims her sheets weren't changed throughout her stay, adding that "no one got me blankets. I brought my own blankets."
"I've done this before, so I brought my own blanket. I have my own pillow and stuff like that. Again, the gentleman in the hallway next to me, I could tell he was cold, so I would get up and get him a blanket and cover him up."
Sheri doesn't blame the staff but is urgently calling for more help on the frontlines.
"They are working so hard, and they are doing their best, but they are being set up for failure. There's no way that one nurse can be attentive to eight patients."
In response to the story CityNews brought you last week, Fraser Health says in part, its "focus is the health, well-being, and safety of all people who come to us for care. Every hospital visit is important to us, regardless of whether we are serving higher or lower volumes of patients."
If you would like to share your healthcare experience with us, please reach out to Sonia Aslam.