Two lost hikers rescued near Squamish: SAR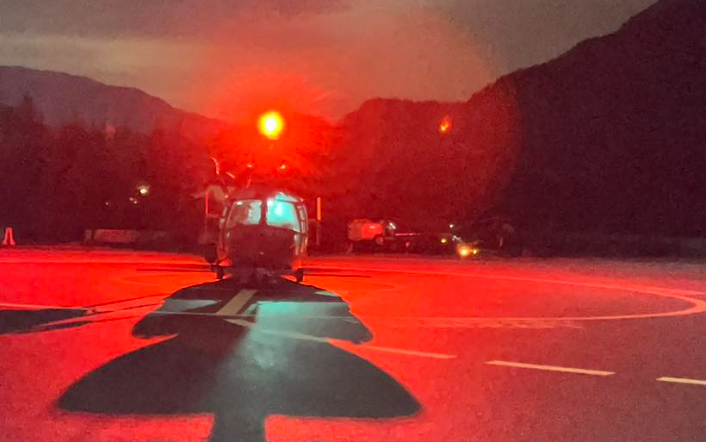 Posted November 20, 2023 10:06 pm.
Last Updated November 20, 2023 10:08 pm.
Search and rescue teams rescued two hikers from Denmark on Monday night after they got lost near Squamish.
North Shore Rescue (NSR) says they were called in by Squamish Search and Rescue after the pair of hikers got stuck in steep terrain on Mt. Habrich.
Rescue teams say the hikers thankfully had some battery power left on their phones and were able to shine a light up to the helicopter to help find them.
After the two Danes were brought to safety, NSR says they were handed over to Squamish Search and Rescue and the RCMP.
Squamish Search and Rescue says this rescue comes just a day after another one in the same area.
"While we strive to educate about outdoor preparedness, the reality is, mistakes happen, and hopefully lessons can be learned," it said.
"Winter has arrived in the mountains and it is now time to switch into winter mode when planning outings, especially at higher elevations."
Squamish Search and Rescue asks anyone heading out into the mountains to "be prepared for snowy conditions and pack accordingly," and note that it is a good idea to pack a headlamp or two.