UBC professor expects 'the worst' for the upcoming flood season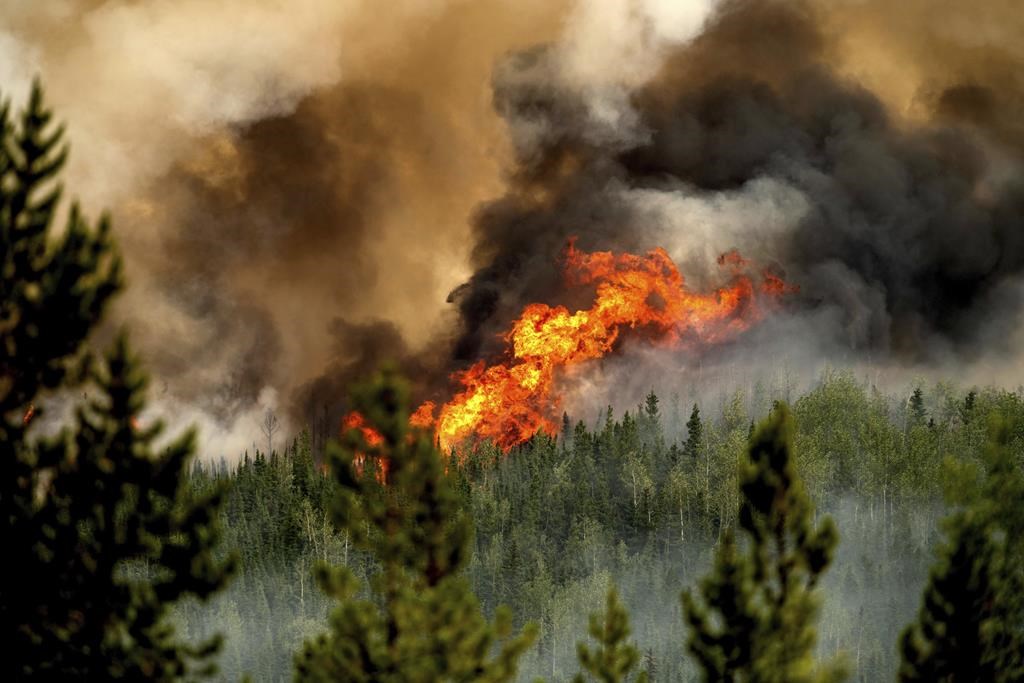 Posted August 2, 2023 7:38 pm.
A professor at the University of British Columbia (UBC) says the province's record-breaking wildfire season is going to leave behind lingering effects for years to come — mainly in terms of floods.
Younes Alila tells CityNews that, since fires continue to burn away a significant number of trees, spring will likely see more snow melt due to less tree shade.
"The rain or snow melt does not have the chance to infiltrate the landscape, and acts as a parking lot," he said.
"The flood risk is orders of magnitude higher … both in the fall as well as in the spring."
Alila says the ground beneath the snow won't be able to absorb the water as well either, because of leftover hydrophobic ash blanketing forest floors.
"The upper crust of the soil and all the organic material is burned — leaving behind ash. Ash turns the soil into water repellent," he said.
He adds that it will take at least a couple of years before soil returns to form and regains its usual absorbing properties.
---
Related articles:
---
Across B.C., there are over 350 active wildfires, 191 of which have been classified by the BC Wildfire Service as "out of control." However, these fires represent a fraction of what the province has seen so far this season, as 1,585 fires have torched the province so far in 2023.
Through all of those fires, over 1.5 million hectares of land have been burned — 15,548 square kilometres in total — much of that land being forested areas.