New Westminster city council appears to dismiss school board trustee scandal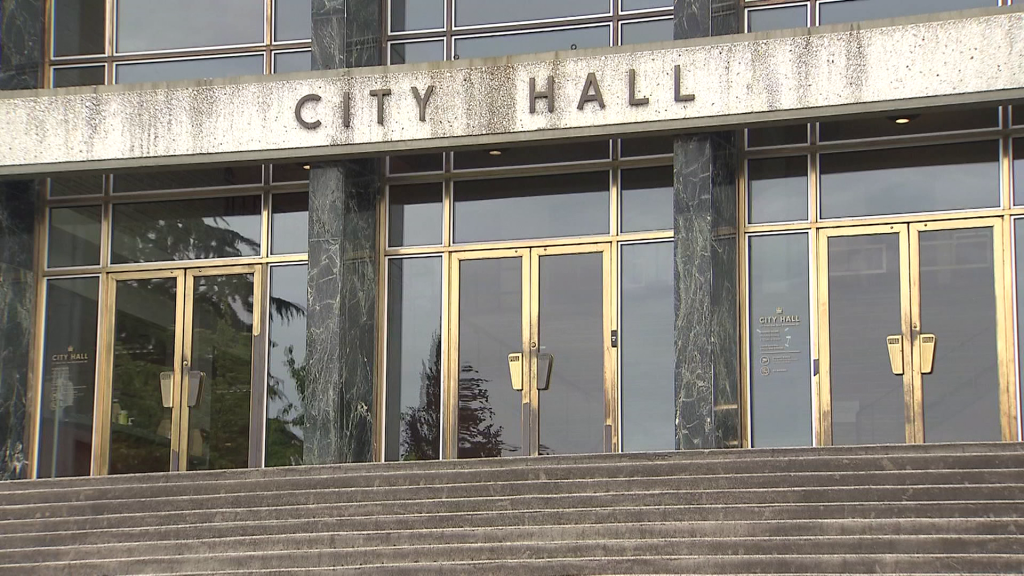 Posted September 25, 2023 5:37 pm.
Last Updated September 25, 2023 11:51 pm.
There was little discussion about the removal of a school trustee during a New Westminster city council's Monday evening meeting, with mention of Dee Beattie's name eventually being shot down by the mayor.
This comes several months after trustee Dee Beattie was embroiled in a scandal when it was revealed she was behind a fake social media account that was harassing parents, teachers, residents, and even the president of the BC Teachers' Federation.
In June, parents told CityNews they were being harassed by an account on Twitter (now X) under the name Allan Whitterstone, mocking those who spoke out against certain community issues.
When the scandal broke, Beattie told local media she was experiencing health issues and was taking a medical leave of absence.
However, she did not resign from her position, and the school board doesn't have the power to make her do so.
---
Related Stories: 
---
The motion brought forward by coun. Paul Minhas would see city staff directed to look at the feasibility of a school trustee byelection, while also calling on all elected officials to abide by certain "key principles" on social media.
Minhas tells CityNews he's asking fellow councillors to present a united front in calling for her resignation again.
"I can't believe it's late September and trustee Dee Beattie hasn't resigned yet. I've talked to lots of parents, teachers, and people who feel like we need a school trustee and the school board. Not having someone to replace her at the present is not good for the children," he said.
"That's what the people are asking, that's what the parents are asking, and at the end of the day, she has to do the right thing for the children. And it's important that we put on the pressure all of us collectively."
---
---
Minhas says Beattie's actions do not reflect well on the community, and his motion hopes to address them.
"It's not a good thing at all. At the end of the day we've been elected by the people, for the people, and for something like this to happen to happen is just uncalled for. What happened, how it happened, and it was happening for such a long time," he said.
Minhas brought forward his motion near the end of the council meeting, but Mayor Patrick Johnstone interjected — saying the motion was not relevant to the chamber and adding that it breached a municipal bylaw. Johnstone asked Minhas not to mention Beattie by name again.
"We should avoid allegations which impugn the character of individuals or organizations specifically," Johnstone said.
Council briefly discussed the details and costs surrounding a potential school board byelection, but no ground was made on Beattie's removal.
The matter is expected to be discussed further during the New Westminster School Board's meeting on Tuesday night.
CityNews has reached out to Beattie and the New Westminster School Board for comment.