Politicization of Nijjar murder getting in way of investigation: former B.C. solicitor general
Some activists calling for an independent Sikh state gathered at Vancouver's Indian Consulate to protest a prominent Surrey Sikh leader's murder. Kier Junos reports.
Posted September 25, 2023 11:08 pm.
Some activists calling for an independent Sikh state gathered at Vancouver's Indian Consulate on Monday in protest of the Indian government's alleged involvement in a prominent Surrey Sikh leader's murder.
This comes after as Prime Minister Justin Trudeau announced a "potential link" between the Indian Government and the shooting of Harjit Singh Nijjar in June.
Nijjar was the president of the Guru Nanak Sikh Gurdwara in Surrey.
At the time of his killing in June, Nijjar was working to organize an unofficial referendum among the Sikh diaspora on independence from India. He had denied India's accusation that he was a terrorist.
Meanwhile, a former solicitor general of B.C. says politicizing Nijjar's death gets in the way of the ongoing homicide investigation.
"We just don't need this firing back and forth at that political level because that is not going to, number one, solve the case, it's not going to bring those people to justice," Kash Heed explained.
Mukh Sevadar, an activist at the protest, says Nijjar's death is martyrdom. India — which had issued an arrest warrant for Nijjar in 2014 because he advocated for an independent Sikh state in India — has denied Canada's accusations of involvement in Nijjar's death.
India has suspended visa operations for Canadians, and issued travel advisories for Indian nationals and students in Canada — citing "anti-India activities and politically-condoned hate crimes."
---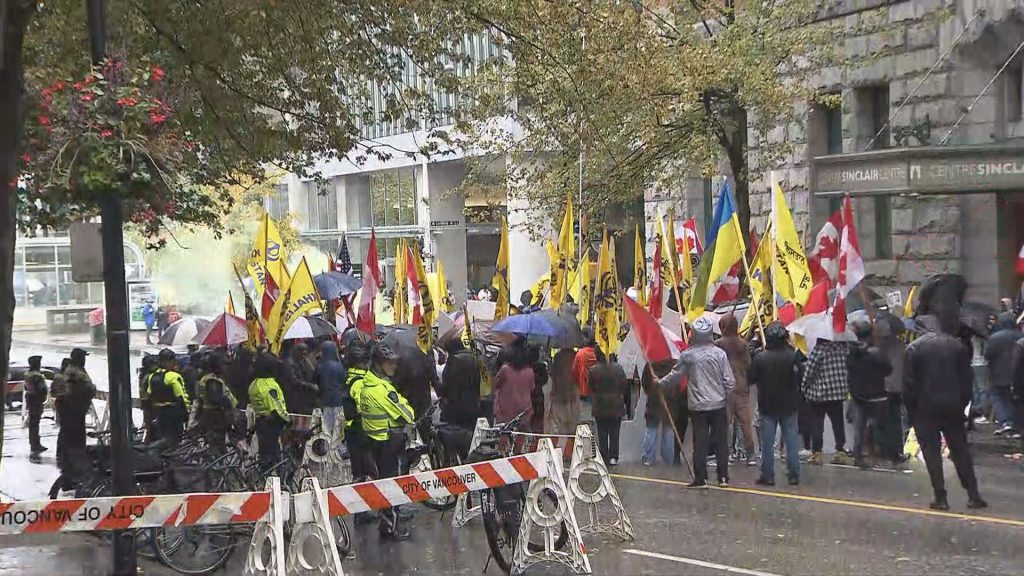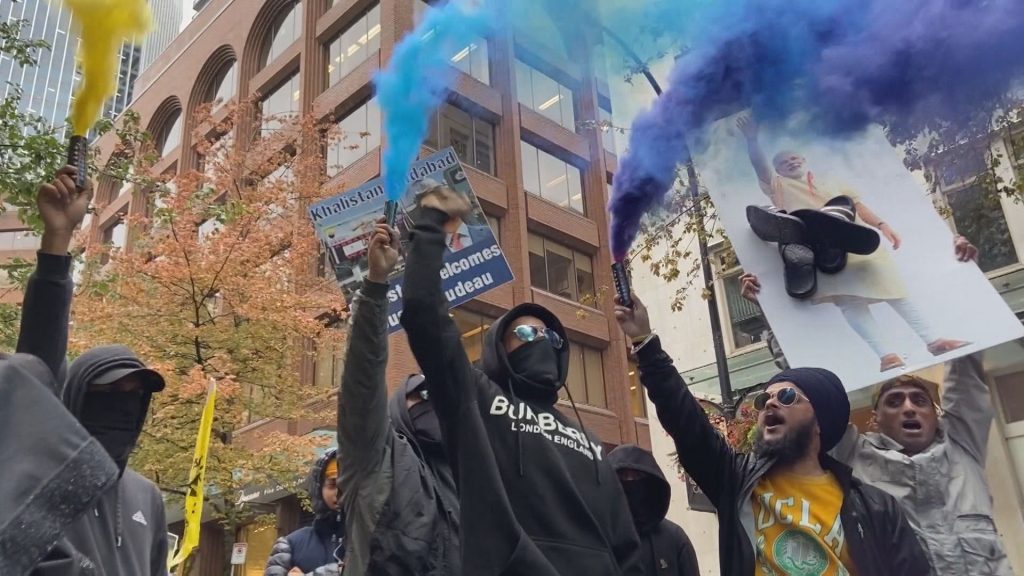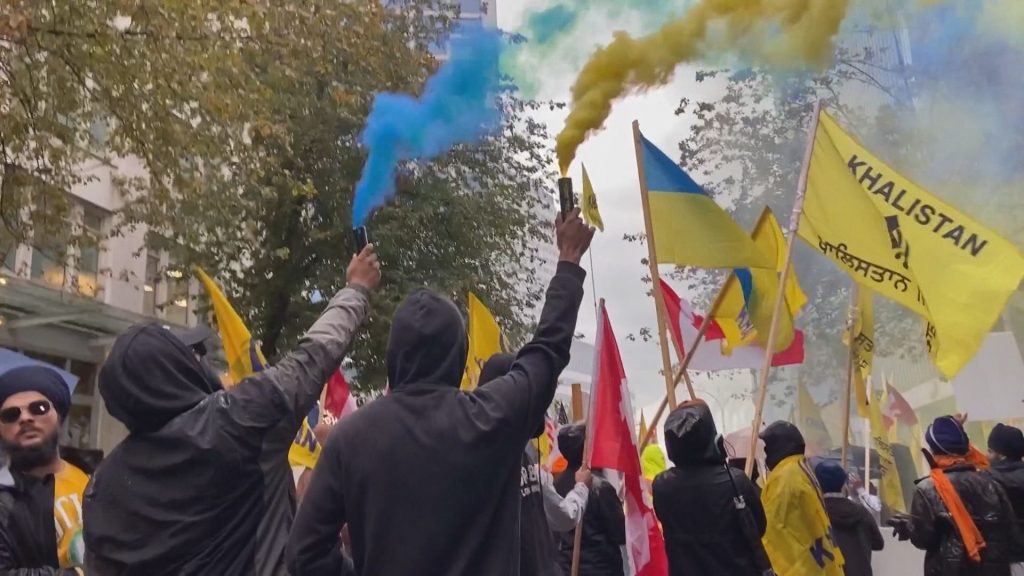 ---
Sevadar says the Indian Government's response was expected because of how he says it has treated Khalistan activists.
"For them to be upset by it, it seems a bit disingenuous because it's coming from a place where the Indian government views this as an impact on their sovereignty, they view the Canadian government speaking on this as an attack on them," he said. "In reality, it just further goes to show and reinforces that they're guilty and complicit."
"If the Indian Government continues doing what it's doing, then the Sikh community will respond in a fashion it sees fit," Sevadar added.
---
Related articles:
---
Heed says Trudeau's accusations against India were inflammatory, badly timed, and have emboldened the Khalistan movement.
But despite that, he says it's time to let the murder investigation play out.
"The law enforcement officials, the investigators that are involved in this need to do their work," he said.
"We need to stay out of the political theatre that has now taken place whether you're a supporter of India, whether you're a supporter of Canada, or whether you're a supporter of the Khalistan movement."
With files from Charlie Carey