The Michael Dunahee investigation: The early days
Posted February 1, 2022 9:26 am.
It's a true crime trope: Small-town police reject assistance from outside agencies. But when four-year-old Michael Dunahee vanished from Victoria, B.C. on Sunday, March 24, 1991, Victoria police knew they needed all the help they could get.
"In a normal investigation, you either a have a crime scene or you have a case of some homicides, a dump site, something to work with, something your forensic team can try and get information and get samples. There was none of that. All it was, it was an area where he was last seen, and that produced nothing," Retired Victoria Police Det.-Sgt. Don Bland said, noting the enormity of the task he and his fellow officers faced at the time.
"If somebody came up with a viable explanation of an extra-terrestrial kidnapping, I mean, it has all the hallmarks of that because there's just no other evidence "
The vast majority of child abduction cases involve a parent or someone known to the child. Police began their investigation with those closest to Michael. Family members were subjected to multiple interviews and lie detector tests. But soon the police also consider the possibility Michael had been the victim of a rare stranger abduction.
Victoria police called on outside agencies throughout the area, for personnel to follow up on the hundreds of sightings and thousands of investigative tips. They worked with the region's municipal forces and RCMP detachments. Early on, managing the size of the paper file became one of the department's greatest challenges.
And Victoria police would turn to expertise outside of Canada as well.
It's the spring of 1991, The Silence of the Lambs has just been released. The FBI's Behavioral Analysis Unit is made famous by the character Clarice Starling.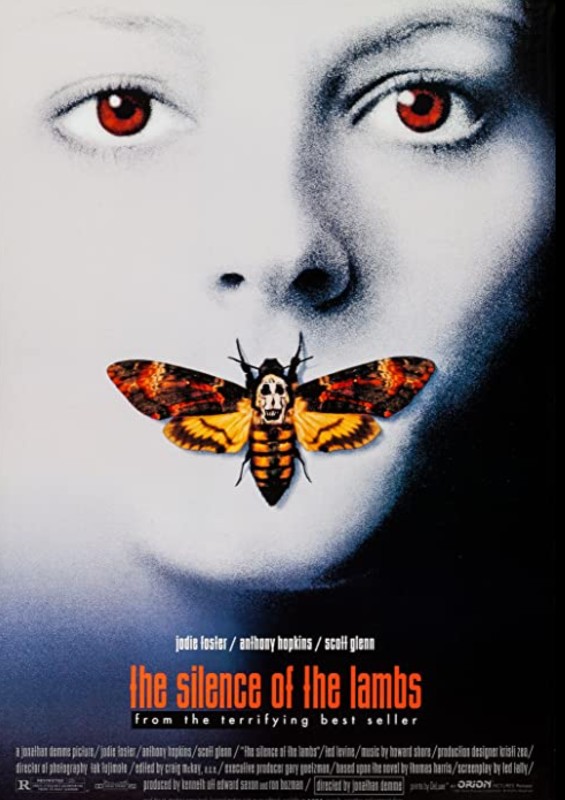 VicPD's Bland recalls phoning the FBI very early on.
"I contacted the FBI in Quantico, Virginia, and ran the circumstances of the case by them and they thought they might be of some help. We went down to Quantico and met with the FBI profiling team. For investigators from Victoria to fly across the continent to follow up on a possible lead, yeah, that was unprecedented for sure. We were doing everything that was at our disposal to do. I mean, we would do anything," he said.
On April 29, 1991, B.C.'s provincial government flies nine detectives down to Quantico, Virginia on its Challenger jet.
---
Read more: 
---
Retired Victoria Det. John Ducker was one of those people. Although the work with the FBI didn't bear fruit in terms of charges being laid, Ducker felt the experience was worthwhile.
"That was a bit of a shift in the investigation. Before we were just looking at raw tips, you know, Joe Dokes was here at this time and he was acting suspiciously. After, there was quite an interesting change in the scope of the investigation, because we described a personality type that was potentially involved. Then we got a lot more interesting tips about other people known in the community, very interesting and potentially viable people in that iteration of the investigation," he said.
Bland recalls they were wide open to just about any idea to move the investigation forward. Just over a month after Michael's disappearance, the police staged an elaborate reenactment.
"We tried to reconstruct the scene as accurately as we could. People came back with their cars. Parked exactly where they were parked. And then we went to each person and asked them, you know, what's different now than was on the data disappearance? Is there anybody who was here that isn't here now, et cetera," he explained.
If a child vanishes now, there will likely be CCTV footage or cell phone video. But back in 1991, there was very little to draw on. Bland remembers they even contacted American space authorities.
"They had a surveillance satellite in orbit and we actually tried to get photographs of the crime scene from that satellite. And had the satellite been in the right spot at the right time, it could have been very useful, but unfortunately, it wasn't," he said.
In missing person cases, it is not uncommon to hear concern about a lack of police resources or investigative rigour on a file, but Bland says in this case, every resource was available to investigators.
"The resources and the expense, all things that went into this investigation, were just astronomical. As an investigator, I've seen in certain cases where an investigation starts getting uncomfortably expensive and time-consuming, and there are some administrators who will say, could you cut back on this or cut back on that. But, that definitely didn't happen with Michael Dunahee. Never did anybody say, 'you've got to pull back' or 'you can't do any more overtime' or 'this resource isn't available to you because it's too expensive.' No, not once. Never," Bland recalled.
"We were thinking out of the box a lot on this file and we were doing things that were never considered. We did everything that we could. And I can't think of anything now, a reflection on, you know, could have we done something more or could have we maybe taken a different investigative avenue? And I don't think we could. I think we did everything we possibly could," Bland added.
Still, despite all of that, no charge has ever been laid in connection with Michael Dunahee's disappearance. Bland stops short of saying the case haunts him, but he is bothered by the fact he never got answers for the Dunahees.
Michael's case remains open and active. Victoria police confirm they have seen a recent uptick in tips thanks in part to the media exposure around the 'Missing Michael' series.
---
If you have information about the disappearance of Michael Dunahee, please go to Michaeldunahee.ca and click on the report a tip button. You can also report a tip here.
'Missing Michael' is a 10-part podcast series for Rogers Frequency Network. 
You can listen to this series and other Island Crime episodes on all podcast platforms.
Rogers is the parent company of this station and the Frequency Podcast Network.