Killings in Bucha, Ukraine 'clearly war crimes': Canada foreign minister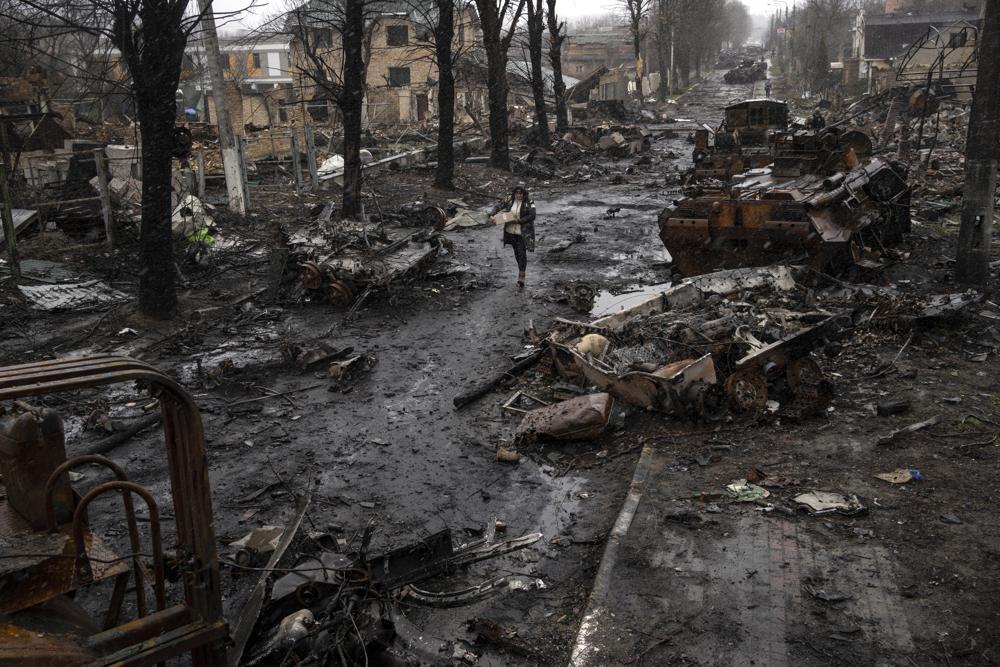 Posted April 4, 2022 1:58 pm.
Last Updated April 4, 2022 1:59 pm.
Canada's foreign affairs minister is condemning the apparent Russian attacks on Ukrainian civilians in a small city outside Kyiv.
Mélanie Joly made the comments on a visit to Finland, supporting investigations at the International Crime Court into what happened in Bucha.
"Completely egregious, completely unjustifiable and shocking," Joly said. "I share, definitely, the strong feelings Canadians had when they saw pictures and videos of what happened over the weekend in Ukraine. These are clearly war crimes. These are clearly crimes against humanity."
Related articles:
She added more economic measures will be taken.
"There will be more sanctions announced by Canada against Russian and Belarussian individuals and entities. This will come very soon. We know we have to do more and we will be doing more," Joly promised.
Ukrainian authorities have said the bodies of at least 410 civilians have been found in areas outside Kyiv after last week's withdrawal of Russian troops.
Russia has claimed the accusations of these atrocities are fake.
According to Joly, Canada is also taking a look at other countries which have expelled Russian diplomats over security concerns.
"Definitely, we are concerned with any security issues coming from Russian diplomats. We take stock of what Lithuania and Germany have announced today and I'll have conversations also with the cabinet ministers to make sure that we react promptly."
She adds Canada's defense minister is looking at a Ukrainian request for heavier military equipment.