Turbulence for tech: Hootsuite latest Vancouver company to announce layoffs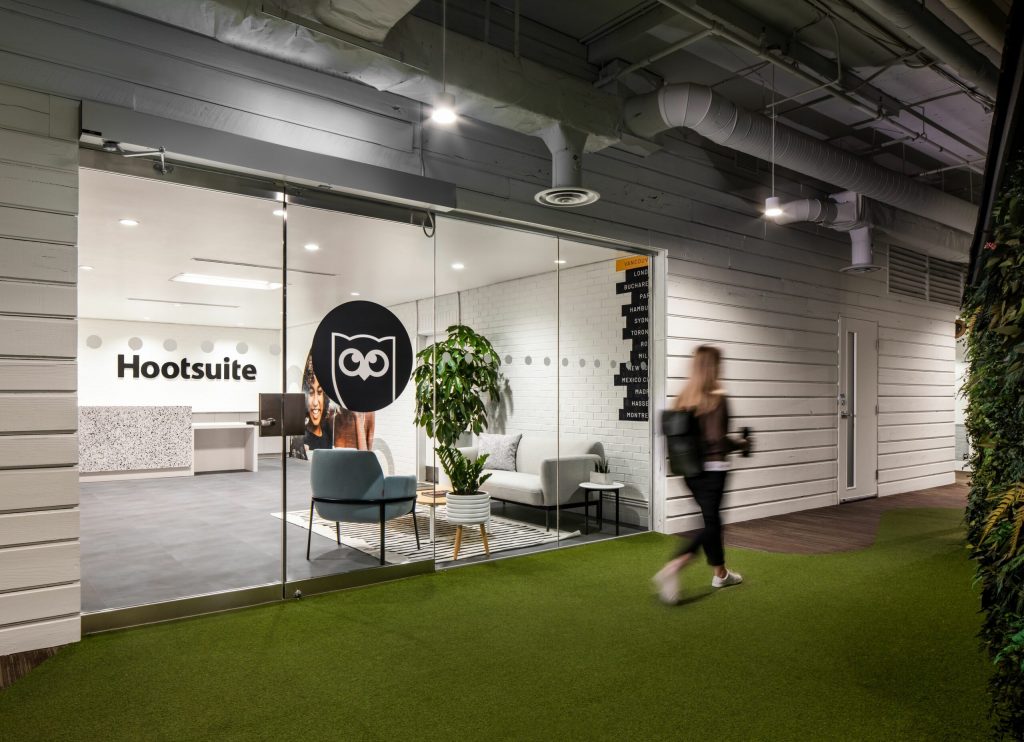 Posted August 9, 2022 1:03 pm.
Last Updated August 9, 2022 1:05 pm.
It's a tense time for Vancouver's tech sector, with Hootsuite telling employees Tuesday that it's reducing its global workforce by 30 per cent.
The social media management giant is joining other local companies like software firm Unbounce and online furniture seller Article in making recent layoff announcements.
"We want to be very clear this decision is not a reflection on them, or their work," Hootsuite chief executive Tom Keiser wrote in a statement. "[The decision] is indicative of a change to our business that realigns our strategies with the positions we need to be successful. We need to refocus our strategies to drive efficiency, growth and financial sustainability. Today our focus is on our people, both those who are leaving us and those who are staying, and ensuring our customers continue to receive the support they need."
Related articles:
There are multiple reasons for these companies pulling back on hiring and now actually laying workers off, explains Michael Tippett, a longtime leader and executive in Vancouver's tech sector. Tippett, who is vice president of corporate development and business development at Later.com, and was formerly an executive with Hootsuite.
Tippett points out layoffs are hitting the tech sector globally, and this isn't restricted to Vancouver.
"The broader context here is that the tech sector has been so red hot over the last five years at least, and it's been actually very difficult to find talent, and the sector has been growing really quickly," Tippett told CityNews. "The COVID pandemic was actually good for a lot of technology companies. Look at Netflix or companies like Zoom. So, there's been a lot of hiring, and there's been a lot of investment in technology.
"When there's that kind of investment, the expectation with companies is that they will grow as quickly as they can, and in order to do that, they will operate at a break-even or even at a money-losing rate, and when that growth stops, that can be quite a jarring situation, and in those cases, companies are forced to make cuts. And the biggest line item in their expenses is often head count."
One of the people affected by this is Christopher Golden, a longtime worker in the tech sector. He was laid off last month from Alida, previously known as Vision Critical.
"We're either going into a recession, in a recession, or fast-approaching, whatever your perspective might be," Golden said. "It's definitely unsettling to be in the position of needing employment when that is happening, but then I'm also confident in my abilities and my progress and journey to this point that I'll find something. And I think what's most important is keeping that sort of positive outlook, that perspective in mind. By all accounts, there are jobs. It's just finding the one that best fits you, and you best fit for."
Golden has previously experienced a layoff, and is trying to keep the situation in perspective.
"If I were to look back at my first encounter with a layoff, I was a much different person back then," Golden said, when asked for his advice to younger workers who may be experiencing a layoff for the first time.
"I did not know how to approach it, and there were going to be more opportunities. In fact, just a month or two after, I had competing offers. That's not to suggest history will repeat itself. I'm taking a much more pragmatic approach. But that's the thing, there is a tomorrow. It's about putting yourself in the best position to find that next opportunity. It could be tomorrow, it could be next week, it could be next month, but it will happen.
"Everyone will have that opportunity, but having that perspective that it doesn't have to happen right away, and we'll be okay."