Optimism from Metro Vancouver millennials on homeownership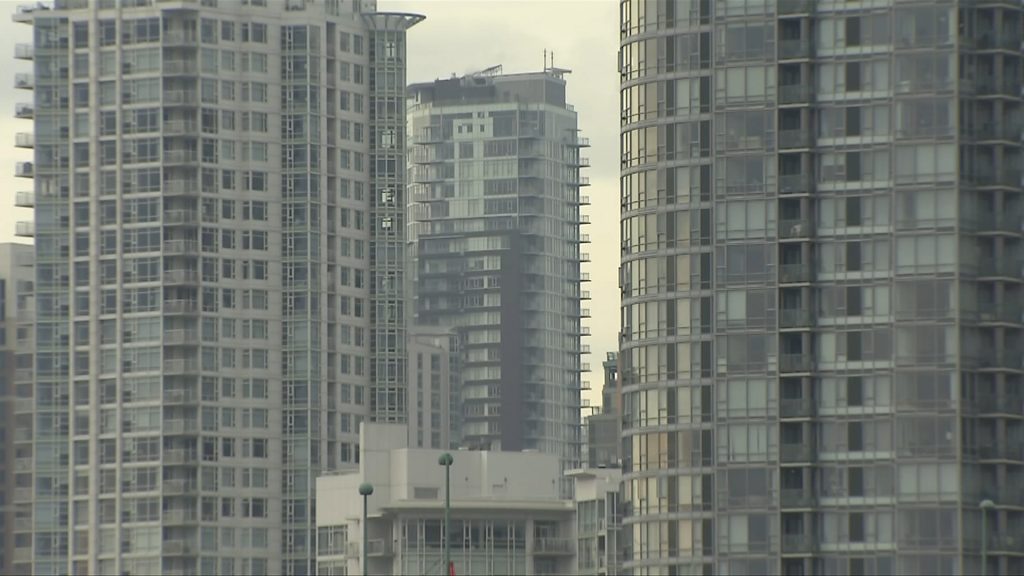 Posted August 24, 2022 7:55 am.
Last Updated August 24, 2022 7:56 am.
Homeownership remains a dream for many millennials in Metro Vancouver — but there is some optimism.
According to the latest survey from Royal LePage, 60 per cent of Canadians aged 26 to 41 believe they will own a home one day, even if they don't right now.
"Many Canadians who are in the stage of life where homebuying is a top priority, especially younger millennials, remain committed to achieving home ownership and are optimistic about the opportunities that lie ahead, due in large part to the example of their parents and family members who have reaped the benefits of our nation's historically strong real estate market," said Phil Soper, president and CEO, Royal LePage.
"Currently the largest proportion of our population, and so arguably the most impactful, millennials are a resilient group who are willing to make the necessary sacrifices in order to reach this milestone."
However, staying in the city they're in to own a home doesn't seem to be part of the plan for many. Of the 60 per cent, 52 per cent tell the real estate company they'd relocate in order to make that dream come true.
The optimism is slightly higher for those aged 35 and under — with 62 per cent of survey takers saying they believe they'll become a homeowner one day. That compares to 56 per cent of people aged 35 and up who say the same.
A quarter of Canadians polled nationally don't believe they'll ever be able to buy a home.
Lower Mainland opportunities
In the Greater Vancouver area, many millennials are still hopeful they'll one day be able to buy a place of their own — even if that means moving farther out of the city centre.
"Millennials in Vancouver are motivated to become homeowners and are open to living outside of the downtown core," said Adil Dinani, sales representative, Royal LePage West Real Estate Services.
"Buyers look to find the opportunity within the changing market place. Despite rising interest rates, many young buyers who are educated about the market feel that home ownership is a worthwhile investment."
---
Related articles: 
---
Dinani notes that relocating away from the city is becoming a realistic and viable option for many, thanks in part to improved urban planning, changes to workplace structures — such as the freedom to work from home — as well as more commuting options.
"I think what we've been blessed with in Greater Vancouver is the transit-connected nature of our city and in the periphery, all the way out to really Maple Ridge and Mission, where you have the West Coast Express that can transport you into the city within an hour," he explained.
Apart from the national results, Dinani adds the latest survey shows 70 per cent of millennials want to get into the market and believe it is possible.
"I think that's partly a byproduct of two things. Number one: They've seen friends, family, colleagues get into the market, and often really build their financial base based on owning a home. Number two: It's also, I think, a part of the Canadian dream," Dinani told CityNews.
In the Greater Vancouver region, nearly 50 per cent of millennial surveyed were already found to be owning a home. Meanwhile, just more than 60 per cent had plans to buy a home in the next five years.
Dinani says, anecdotally, that while about 30 per cent of people in the 25-to-40 cohort are getting help from their parents, there are many who are doing everything they can to make homeownership a reality.
"I think that overall there is a lot of responsibility, especially in that peak millennial category, that 30-to-35 segment, where they're at that stage in life where they're making important decisions, maybe settling down, maybe starting a family, and realizing that rents, in fact, aren't going down," he said.
He notes many younger millennials' parents are also willing to help, as they want to see their kids succeed.