B.C. nurses reach 'first-in-Canada' deal with province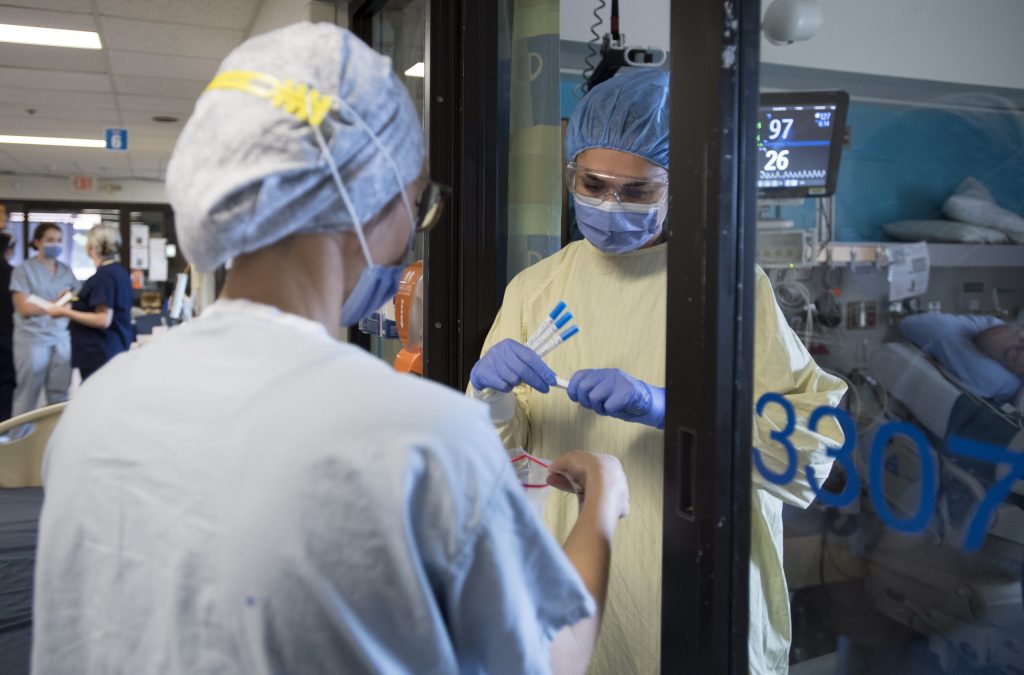 Posted April 28, 2023 9:11 am.
Last Updated April 28, 2023 9:12 am.
Nurses in B.C. have ratified a new contract that increases wages and introduces workplace reforms.
On Thursday, the B.C. government announced the new deal between the Nurses' Bargaining Association and the Health Employers' Association of BC.
The deal is being billed as a "first-in-Canada" investment into patient care, intended to give nurses more time to spend with patients.
"Almost every person in B.C. will benefit from the care, knowledge and support nurses provide at some point, and I want to thank B.C.'s nurses for their heroic efforts," said Premier David Eby.
The new three-year deal takes effect retroactively April 1, 2022, and will include general wage increases, improved on-call rates, responsibility pay, premiums, expanded mentorship positions, and initiatives focused on diversity, equity and inclusion, and Indigenous-specific anti-racism, the province said.
The deal includes a $0.25 per hour wage increase in the first year, a 5.5 per cent cost of living adjustment in the second year, and a potential 2 per cent cost of living bump in the third year.
B.C.'s Ministry of Health will also be investing roughly $750 million over three years to implement the new model.
Health Minister Adrian Dix says the new agreement will strengthen the province's nursing workforce for years to come.
"Along with investing in the new staffing model, the agreement will support the recruitment and retention of nurses and ensure that they are better supported so they can continue focusing on caring for their patients," he said.