B.C. announces vandalism prevention, cleanup funding for small businesses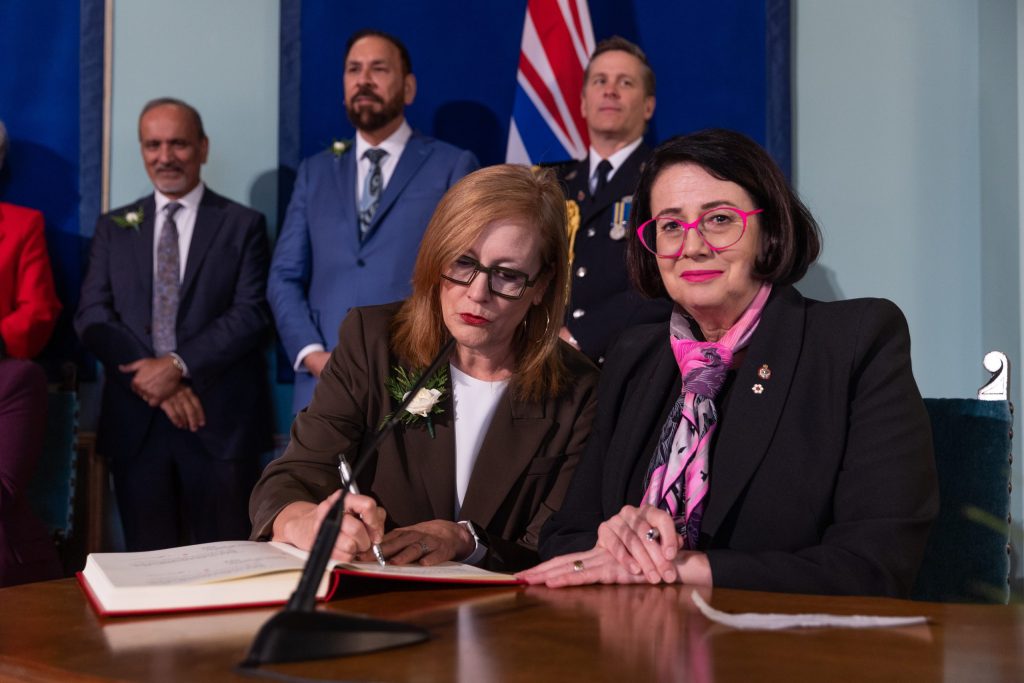 Posted July 26, 2023 11:56 am.
Last Updated July 26, 2023 11:58 am.
Small businesses in B.C. that have faced challenges with vandalism, including graffiti, could get some government money to help with cleanup and prevention.
In a news release from the Ministry of Jobs, Economic Development and Innovation, the provincial government explains eligible small businesses will be able to apply for funding this fall through the Securing Small Business Rebate Program for both prevention and cleanup costs.
Prevention includes installing security cameras and gates, while repairs include the cost of getting rid of graffiti or other vandalism-related fixes.
Businesses could receive up to $2,000 for the cost of repairs due to vandalism, and up to $1,000 for vandalism prevention.
It adds that owners can apply for money for retroactive damage dating back to Jan. 1 of this year.
---
Related articles: 
---
Minister of Jobs, Economic Development and Innovation Brenda Bailey says helping out businesses is "vital" in helping keep the economy strong.
"We understand the frustration of business owners taking on the cost of vandalism on their own. We are taking action to support businesses with new funding to provide relief to cover these costs, and make sure we have a thriving business community," she said.
"Recently, businesses of all types have seen an increase in costs to repair damage caused by vandalism, much of it due to the complex issues that communities across the province are facing," added  Fiona Famulak, the president and CEO of the BC Chamber of Commerce.
One business owner in Vancouver's Chinatown says the money will go a long way in helping cover the cost of vandalism.
"We know there is work being done to address the root causes of crime, but providing new funding to help cover the costs of vandalism will go a long way for businesses like mine so we can keep serving our communities," said Carol Lee, the owner of the Chinatown BBQ restaurant in Vancouver.
More information is set to be released in the fall, but the province didn't give a set timeline for when people will be able to apply for the funding.