Vancouver local cycles across Canada to raise money for mental health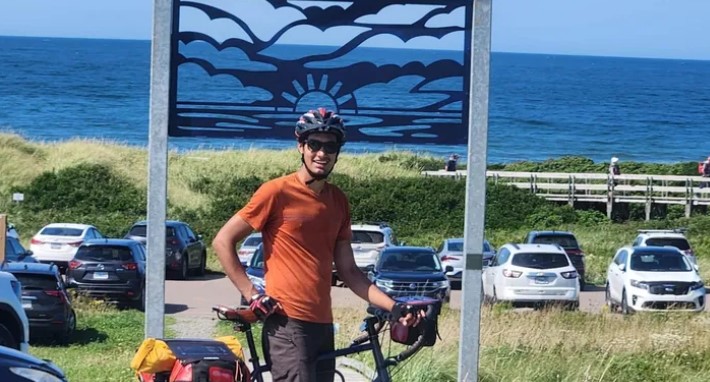 Posted September 10, 2023 12:00 pm.
Last Updated September 10, 2023 12:17 pm.
Aiming to raise funds for those living on the Downtown Eastside (DTES) and to increase awareness and reduce stigma around mental health, a Vancouver local has spent the last few months cycling across Canada and is now nearing his final destination.
Dylan Curtis began his journey on June 21 in Vancouver and has cycled about 7,700 kilometres so far. He says he has around 900 km to go before he arrives in Newfoundland, which he says will be before the end of the month.
"Just about an hour's ride from St John's is a place called Cape Spear, and that's the easternmost point in Canada," Curtis said. "That's gonna be quite a big moment when I get that, and I don't know if I should laugh or I should cry."
---
---
Curtis says he's passionate about increasing awareness around mental health.
---
---
"I've seen it kind of affect various people within my family and friends, and I think I'm just trying to ride for that to grow awareness and reduce the stigma surrounding mental health," he said.
He has been joined on his journey by friends Elisabet Aarre and Jonathan Davies. Together, his team has raised nearly $4,000 so far, and will donate all the money raised to Curtis' GoFundMe. Some of this money will go to the Bloom group, which provides services to the unhoused in the DTES.
---