BC United support takes hit after name change: poll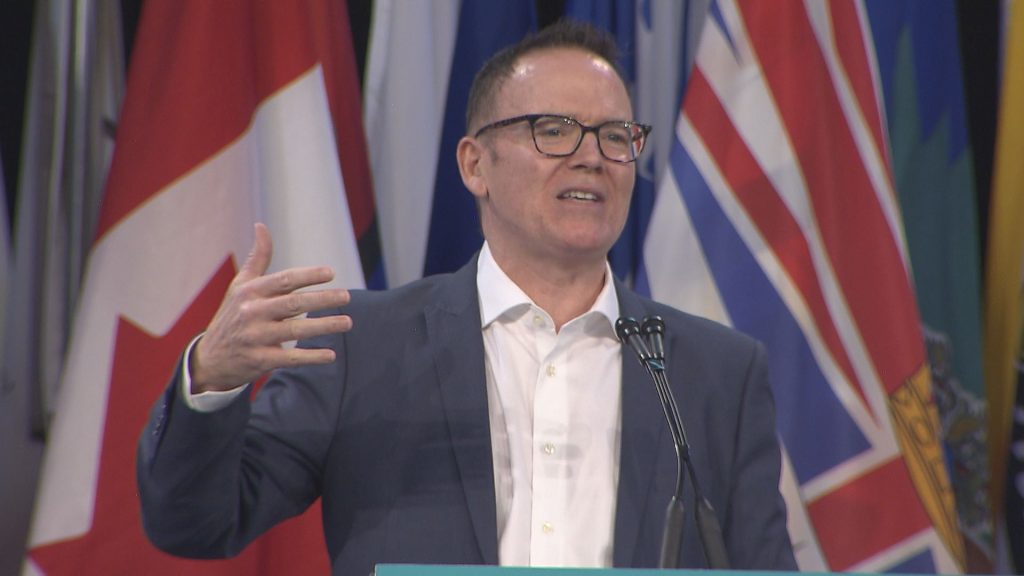 Posted September 26, 2023 12:27 pm.
The challenges of a party changing its name are on full display — at least if a recent poll is any indication.
Mario Canseco, president of Research Co., says the organization's recent survey has found BC United has just 20 per cent of respondents support. This is down from 33 per cent in a previous poll before the party dropped its BC Liberal name.
Research Co.'s polling shows BCU is now just one percentage point ahead of the BC Conservatives.
---
Voting Intention in #bcpoli (Decided Voters):
BC New Democratic Party (NDP) – 48% (+2 since May 2023)
BC United – 20% (-13)
Conservative Party of BC – 19% (+15)
BC Green Party – 12% (-4)
Another party / An independent candidate – 1% (=)https://t.co/lzkCpMk7TK pic.twitter.com/JigCfBFEUz

— Mario Canseco (@mario_canseco) September 26, 2023
---
"The issue with the name change (is) we have 22 per cent of people who voted for the Liberals in 2020 who are undecided about where to go, and this is higher than we see for NDP voters or Green voters," Canseco told CityNews.
He says as BC United's popularity drops, voters are now looking at the BC Conservatives more seriously than they have in the past.
"(The BC Conservatives' chances) would ultimately depend on whether they can run candidates everywhere," he said. "We know from the 2017 and 2020 examples, people who want to vote Conservative show up to the polling station, and then there's no candidate they can support."
---
Approval Ratings in #bcpoli:
David Eby – 52% (-7 since May 2023)
Sonia Furstenau – 36% (-4)
Kevin Falcon – 29% (-9)
John Rustad – 25% (+7)https://t.co/lzkCpMkFJi pic.twitter.com/Dd2YX5ymsJ

— Mario Canseco (@mario_canseco) September 26, 2023
---
Meanwhile, the September poll shows that the BC NDP enjoys the support of nearly half of those who participated.
As far as leaders, 52 per cent of those polled approve of Premier David Eby, which is down from 59 per cent in May. BC United leader Kevin Falcon's popularity dropped from 38 per cent to 29 per cent, while BC Conservative's John Rustad has seen his approval jump from 18 per cent to 25 per cent.