Is Vancouver's luxury real estate downturn a forecast for the overall market?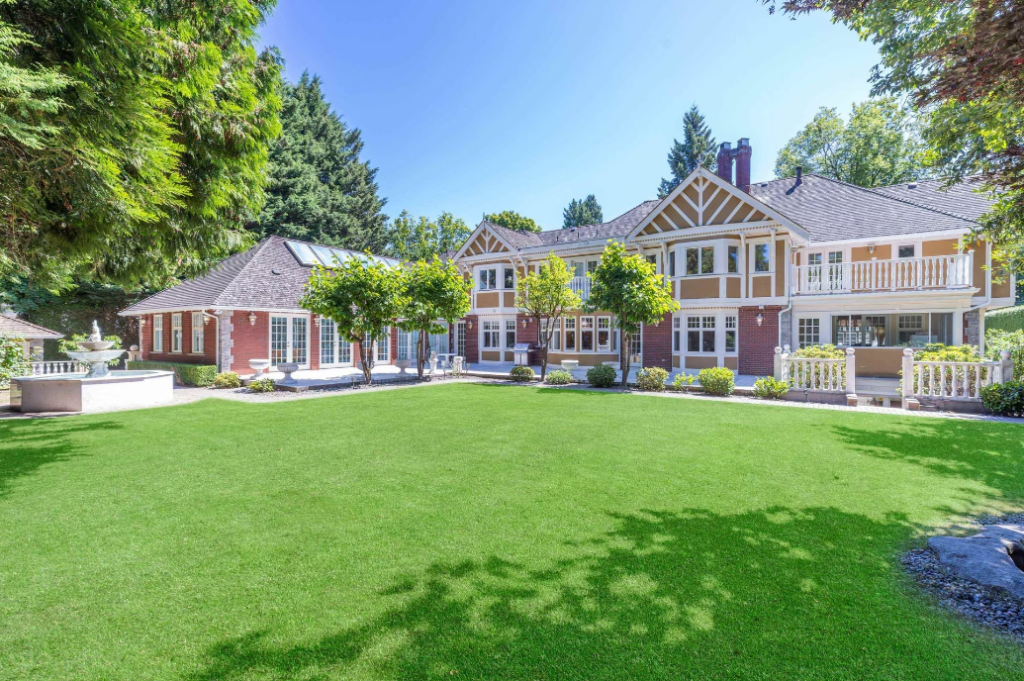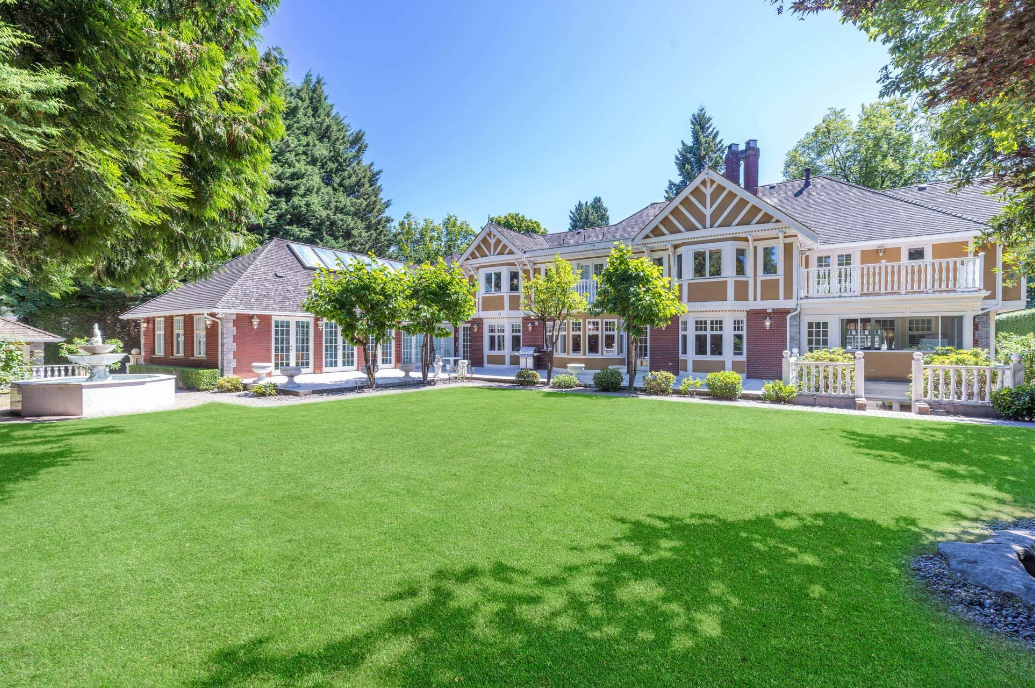 Posted October 12, 2023 1:41 pm.
As real estate analysts downgrade year-end forecasts due to nervousness over more interest rate increases and cost of living pressures, the B.C. real estate market seems to be softening across the board.
But as one insider explains, that softening isn't just being seen in average home sales. Would-be purchasers of Greater Vancouver "luxury" homes are also reluctant to sign on the dotted line, and those who already have a portfolio are looking to offload.
Dane Eitel, founder and lead analyst at Eitel Insights, tells CityNews that for properties over $6 million, the region saw 346 listings at the end of January. Now, that number sits at 409.
"The inventory certainly is starting to come up to the higher levels. If we look back at where we were in the peak of 2022, [there] was 449 active listings in June of '22. So, we're very near the historical high for $6 million and above, active, detached properties."
According to Zealty, as of Thursday, just the West Side of Vancouver alone — neighbourhoods west of Ontario Street — has 270 active listings.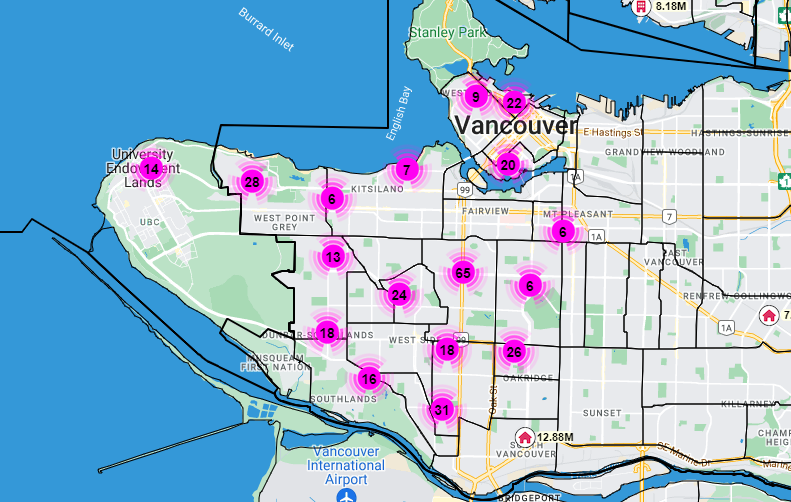 Eitel says that even during the peak of active listings last year, the region averaged 15 to 19 sales of over $6 million per month. This September, that number fell by almost 50 per cent to just eight sales with that price tag.
"[It's] on the lower side, given our recent history here, especially since the turn of 2020, when we entered into the COVID market and the frenzy really started to boil up to frothy levels.
"We're definitely starting to fall back on that," he added. "On an average market basis, if we take all of the market into account, the average selling price in August was $2,345,000, [last month] we actually subtracted $164,000 month-over-month and come back down to $2,180,000."
Eitel explains that the luxury market works a bit differently from the overall housing market, noting cases of forced sales when people fall behind on mortgage payments are not as common. However, with the dramatic rise in interest rates, he says the luxury market is seeing ramifications — including the need for sellers to reconsider and drop their prices.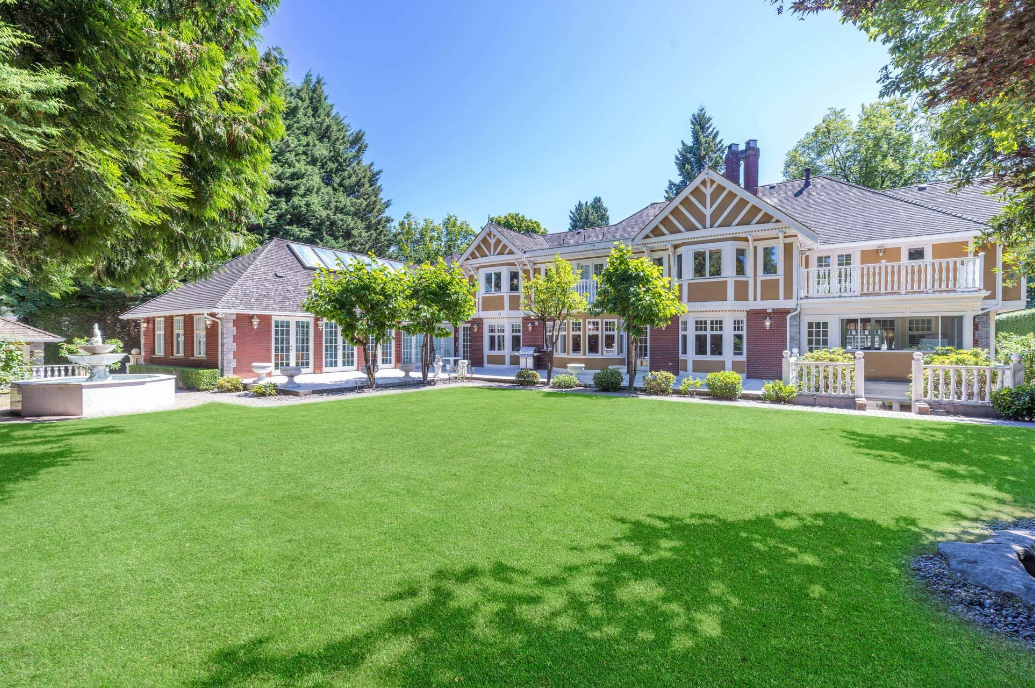 "And some builders that over-developed, and can't necessarily get their profits that they were expecting at the onset of the project a couple of years ago," he said.
Eitel expects this trend to continue.
"Lower sales environment, higher inventory, which has certainly been something that the market has been desperately searching for, is likely going to come to pass as we continue to move forward for the remainder of 2023. And even in the beginning of 2024."
Luxury listings in Vancouver seeing price drops
A home in Vancouver's exclusive West Point Grey neighbourhood has been on the market for over 12 months. The property along Drummond Drive, which sits on over an acre of land just south of Spanish Banks, was originally listed in 2022 for $21 million dollars. Now? It could be yours for $18.8 million.
Meanwhile, in Shaughnessy, after spending just under 80 days on the market, one detached home has seen a reduction of over 15 per cent. The house, on Balfour Avenue, underwent a $3 million renovation a decade ago, according to the Realtor. Now the home's original price of $15,330,000 has been reduced by almost that exact amount — now listed for $12,980,000.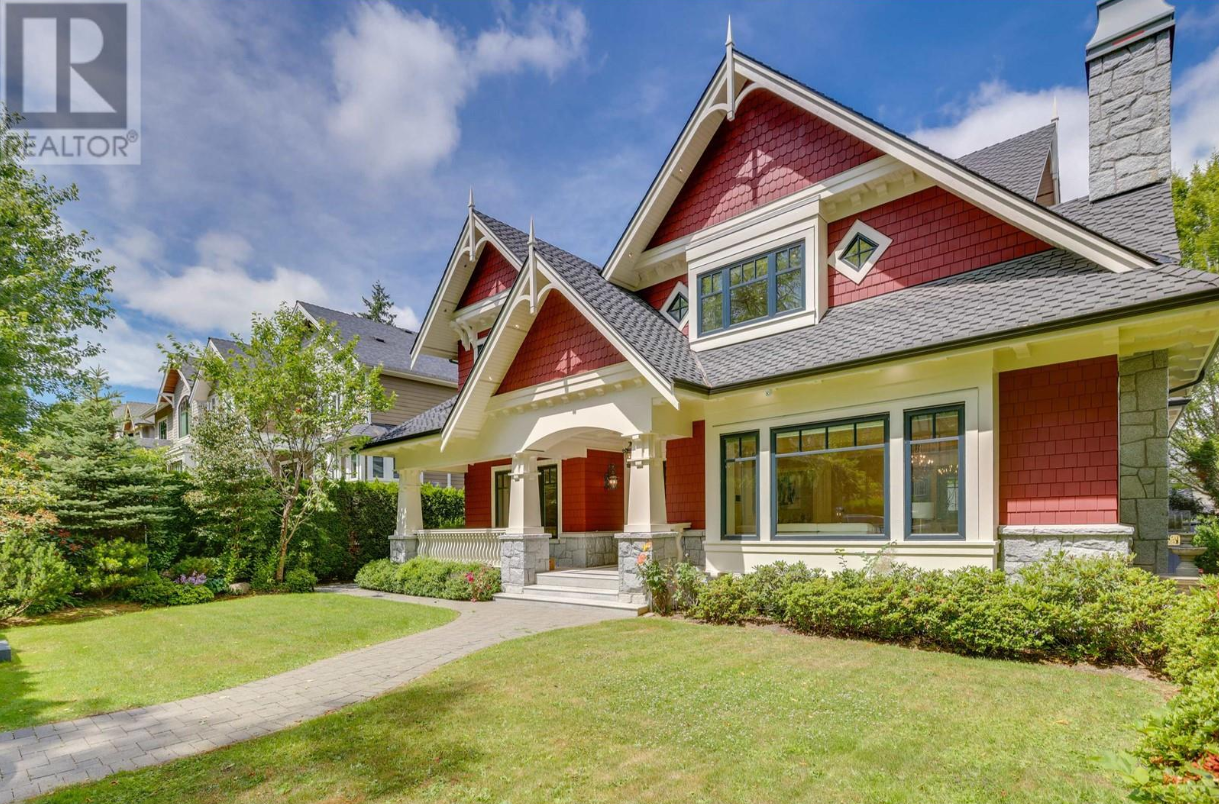 Another Shaughnessy detached home has been on the market for over three months. The two-storey, six-bedroom home along West 26th Avenue was originally listed in July at over $8.2 million, and is now on the market for $7.9 million.
Eitel, who is also a managing broker at Royal LePage West, says at his own brokerage, pressure is mounting on sellers — especially those who are on variable mortgages.
"They are getting pushed to points where they are potentially having to sell. If interest rates continue to creep higher, another 50 basis points would be obviously detrimental to their affordability."
But Eitel explains the region won't see the true impact of higher interest rates until around 2025, as five-year mortgages come up for renewal after the buying frenzy seen in the early stages of the pandemic.
"During 2020 and 2021, because of the rapid increase, just the torrid pace of sales that were occurring, we probably front-loaded a lot of that five-year average sales during those two years. … However, when we look at the five-year term of a mortgage, those will be up in 2025, 2026. So, the real potential fear for the market is a swath of inventory coming during those years," he noted.
"If the economic factors don't start to settle down, inflation doesn't ease, and interest rates don't have the ability to come down, that's when you would see that swath of inventory come to the market that we haven't seen in many, many years."
Meanwhile, the BC Real Estate Association released its September numbers, suggesting hesitation is being felt right across the province.
"Home sales in B.C. have clearly been impacted by the Bank of Canada's recent tightening of interest rates, along with the resulting surge in mortgage rates," said BCREA Chief Economist Brendon Ogmundson. "Home sales are once again trending at below average levels as potential buyers struggle with a high cost of borrowing."
In September, the Bank of Canada held its key overnight rate steady at 5.0 per cent after two hikes through the summer.
The next interest rate announcement from the central bank is scheduled for Oct. 25.
–With files from Mike Lloyd