Protest staged at Vancouver offices of Israel-based shipping company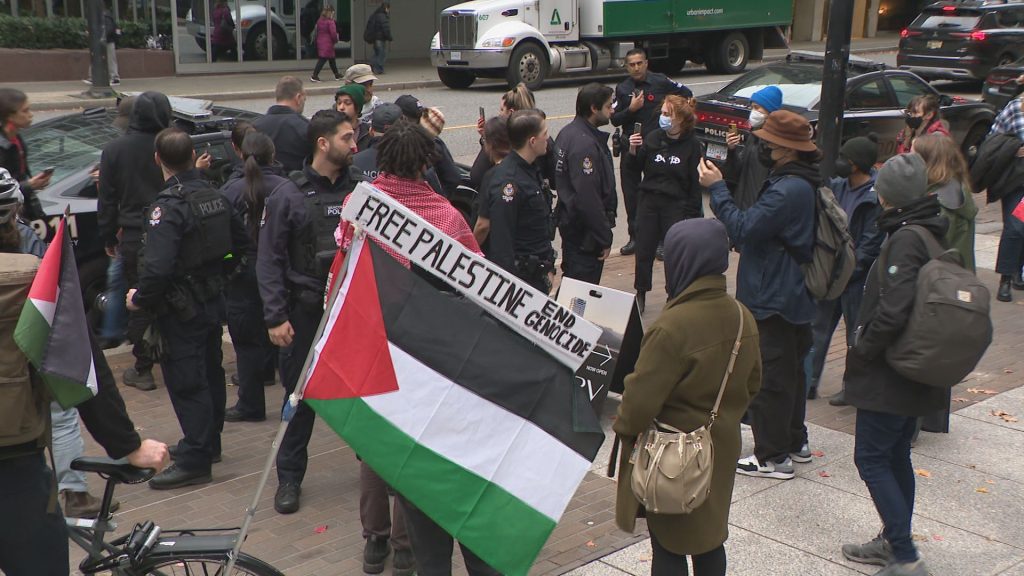 Posted November 9, 2023 4:41 pm.
Last Updated November 9, 2023 4:53 pm.
Protestors filled the downtown Vancouver offices of an Israel-based shipping company on Thursday.
Photos and videos posted to Instagram show a few dozen protestors walking into the shipping company ZIM's lobby and office space near Coal Harbour and staging a "die-in" to demand a ceasefire in the Israel-Hamas war.
The protestors say they targeted the shipping company due to its alleged role in shipping arms to Israel. Protestors taped posters to the inside of the office spaces and held signs that read "ceasefire now," as seen in videos on social media.
According to ZIM Integrated Shipping Services' website, the company was established in Israel in 1945 and has grown to become one of the world's most prominent shipping companies. Its website states that shipping dangerous goods is one of the services it offers.
The Vancouver Police Department says officers were at the scene on Thursday in an attempt to facilitate a peaceful protest.
As of 1 p.m. Thursday, VPD said the group had left the building.
---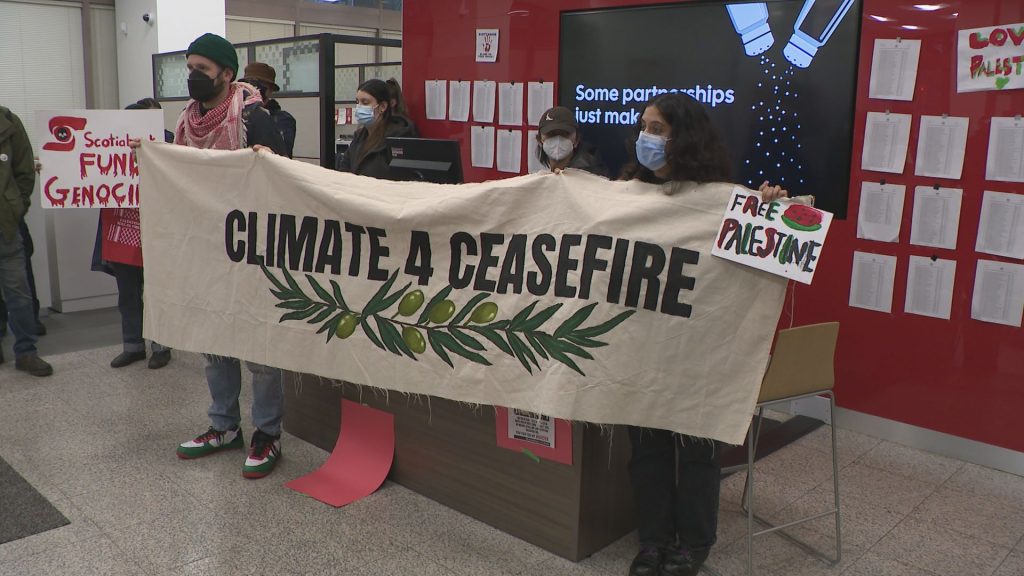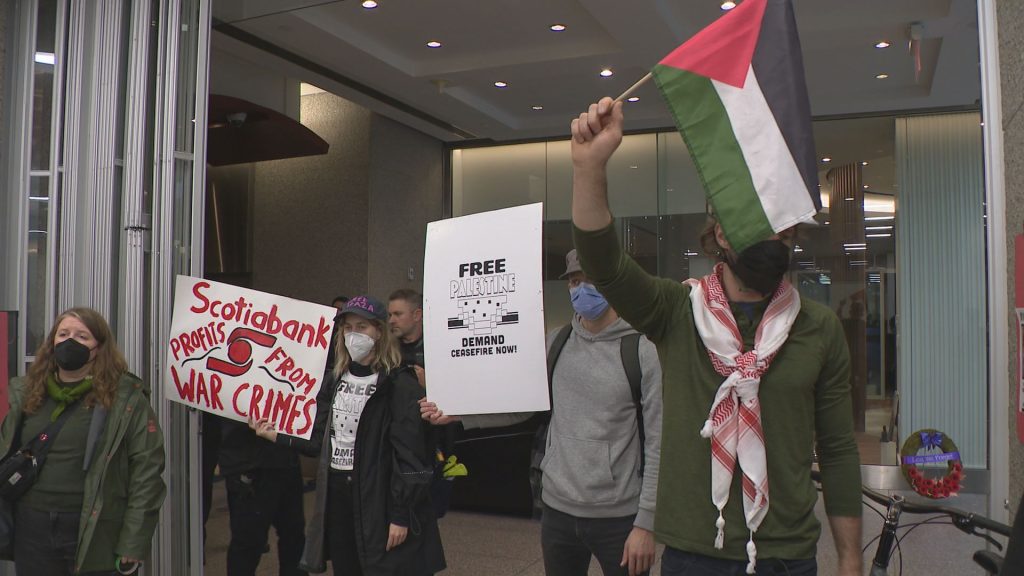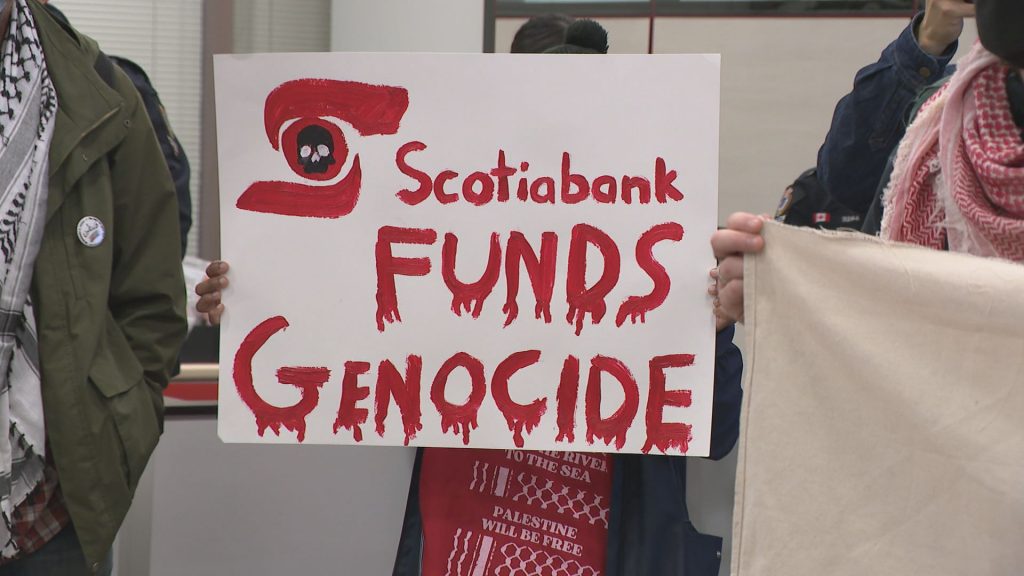 ---
The group posted on social media that they moved their protest over to the Scotiabank location at Burrard and Pender on Thursday afternoon.
CityNews has reached out to ZIM for comment.
-With files from Srushti Gangdev