CityNews 1130 Weather Guarantee with Michael Kuss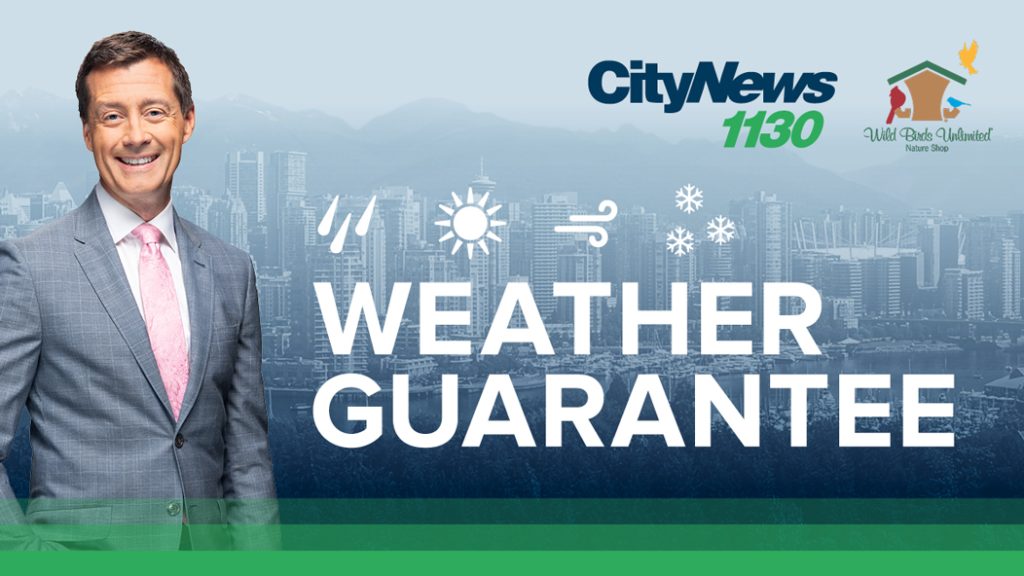 The CityNews 1130 escalating Weather Guarantee is BACK with Meteorologist Michael Kuss in partnership with Wild Birds Unlimited, Vancouver / North Vancouver. CityNews 1130 knows weather and we guarantee it – that's why it's called the CityNews 1130 Weather Guarantee™.
If Michael misses the Guaranteed High for the day by more than 2 degrees Celsius you have a chance at winning at least $1000. We'll announce the name of the lucky qualifier sometime in the 4pm hour on the following work day and they'll have 11 minutes and 30 seconds to call 604-310-1130 to claim the JACKPOT.
Sign up now to play.
No purchase necessary. You can also mail your entry, (inclusive of your name, phone number and the contest you want to enter), to 2440 Ash Street, Vancouver, B.C. Canada, V5Z 4J6. Open to residents of British Columbia over the age of 19. Odds of winning depend on the number of eligible entries received. You may enter once per day, however, once you win a round, you can no longer play for another prize during the contest for ninety (90) days. Math skill-testing question must be correctly answered to win.
Full contest rules here.