Abortion rights supporters in Vancouver rally in solidarity over post-Roe American future
Pro-choice activists protested in cities across the United States in a preview of what they said would be a "summer of rage" if Roe v. Wade is overturned. Caryn Ceolin with the nationwide campaign to protect reproductive rights.
Posted May 14, 2022 6:26 pm.
Last Updated May 15, 2022 10:24 am.
The spotlight on the access to safe abortion in the U.S. has motivated abortion rights supporters in Vancouver to march and rally to express their outrage.
"I'm here in solidarity with all of the women and people with uteruses who are being denied their basic right and need to access abortion care," one demonstrator tells CityNews.
The U.S. Supreme Court will soon scrap the constitutional right to abortion that has endured for nearly a half-century and their fear about what that could mean for women's reproductive choices. Pro-choice supporters and advocates have been incensed after a leaked draft opinion suggested the court's conservative majority would overturn the landmark Roe v. Wade ruling.
While dozens in Vancouver gathered downtown to support Americans impacted by the ruling, supporters expressed frustrations over the challenges many Canadians face when accessing their reproductive options.
Related Articles: 
A demonstrator from North West B.C. added she is concerned for the access Canadians living in rural areas.
"I come from a village of 1,000 people and the access to abortion care and reproductive care is extremely limited. So that's part of why I'm here too."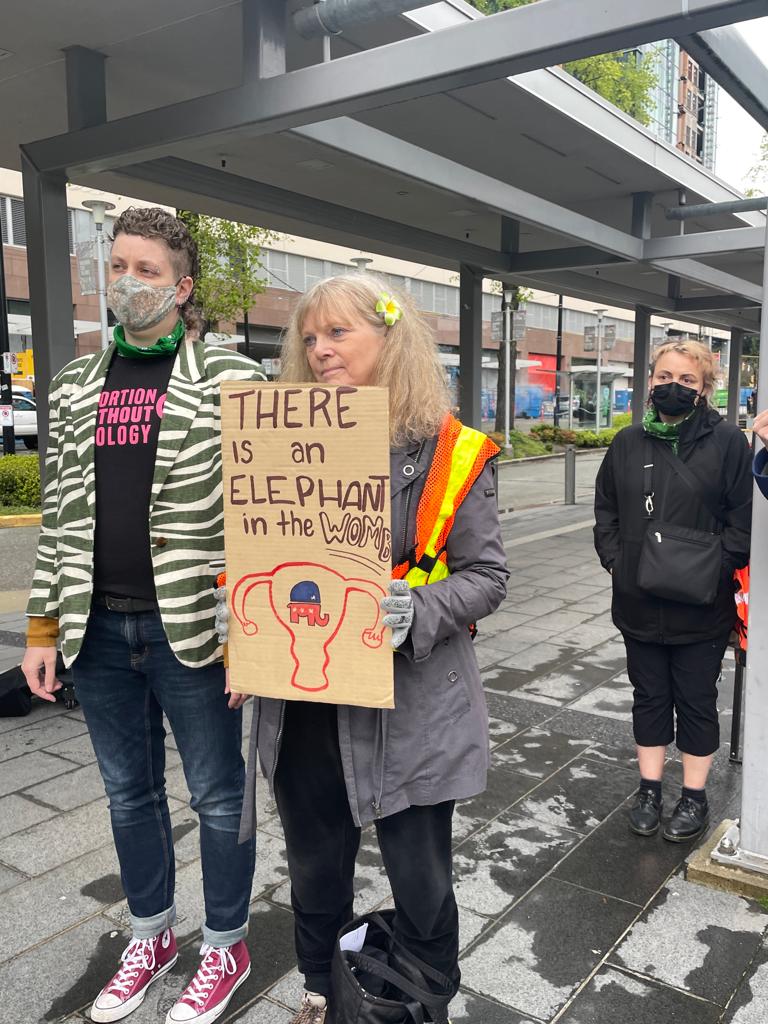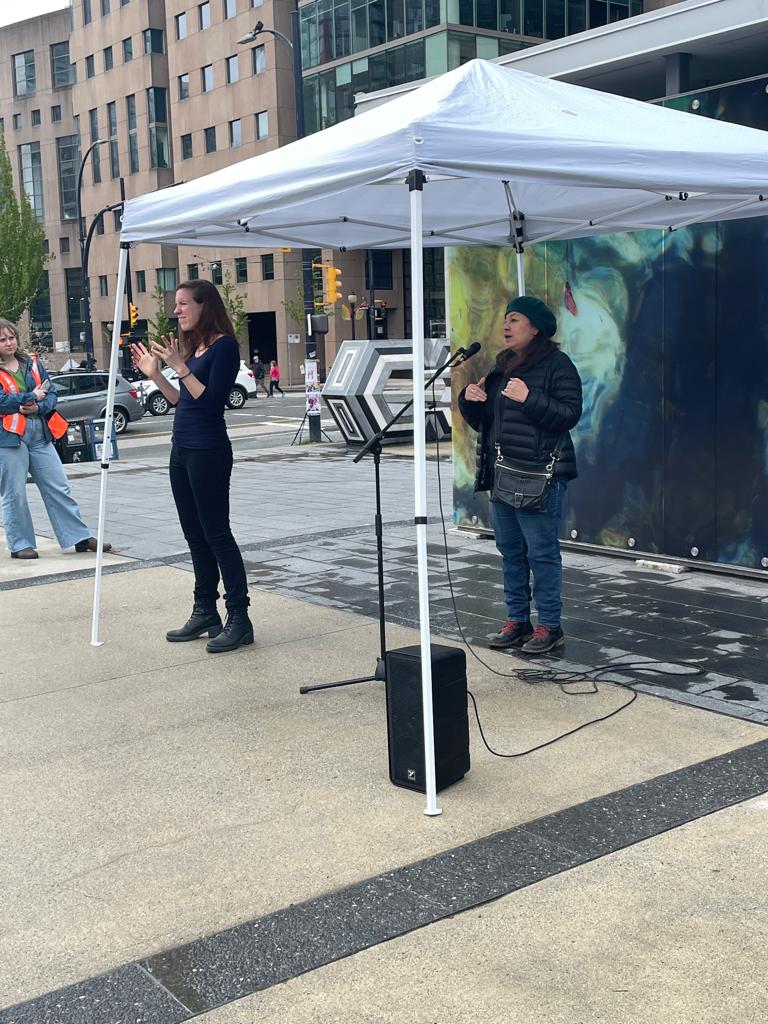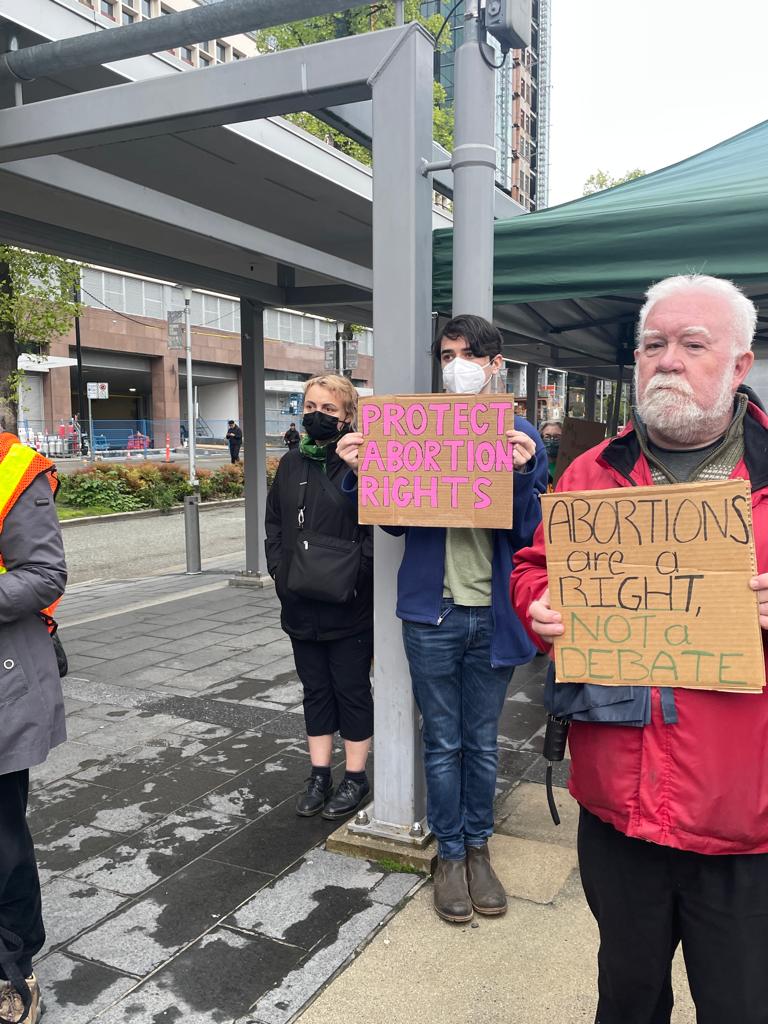 Access line program manager at Action Canada for Sexual Health and Right, Makeda Zook, has said unless you live in Vancouver, Toronto, or Montreal, "it's very challenging to access abortion care."
Vancouver-Mount Pleasant NDP MP Jenny Kwan attended the protest and emphasized the Canadian government improve access to a safe abortion no matter where they live in Canada.
"The reality is this: not everybody has access to it."
Related Articles: 
The law restricting abortion in Canada was struck down by the Supreme Court in 1988, which found it violated a woman's security of person under the Charter of Rights and Freedoms.
Since then, there have been no laws passed on abortion but that could change as debate heats up.
The federal government has said all options are on the table to stop any regression of rights, including the possibility of legislation.
"We will do everything we can to ensure that's not a freedom that can be rolled back by any future government," Prime Minister Justin Trudeau said.
Through the Access Line run by Action Canada for Sexual Health and Rights', formerly known as Planned Parenthood of Canada, Zook says the organization hears from a number of people who express frustrations in finding accurate health information and resources.
Saturday's rallies came three days after the U.S. Senate failed to muster enough votes to codify Roe v. Wade.
– With files from Ashraf Khalil and David Sharp, The Associated Press