New Westminster to close boardwalk as Fraser River set to rise further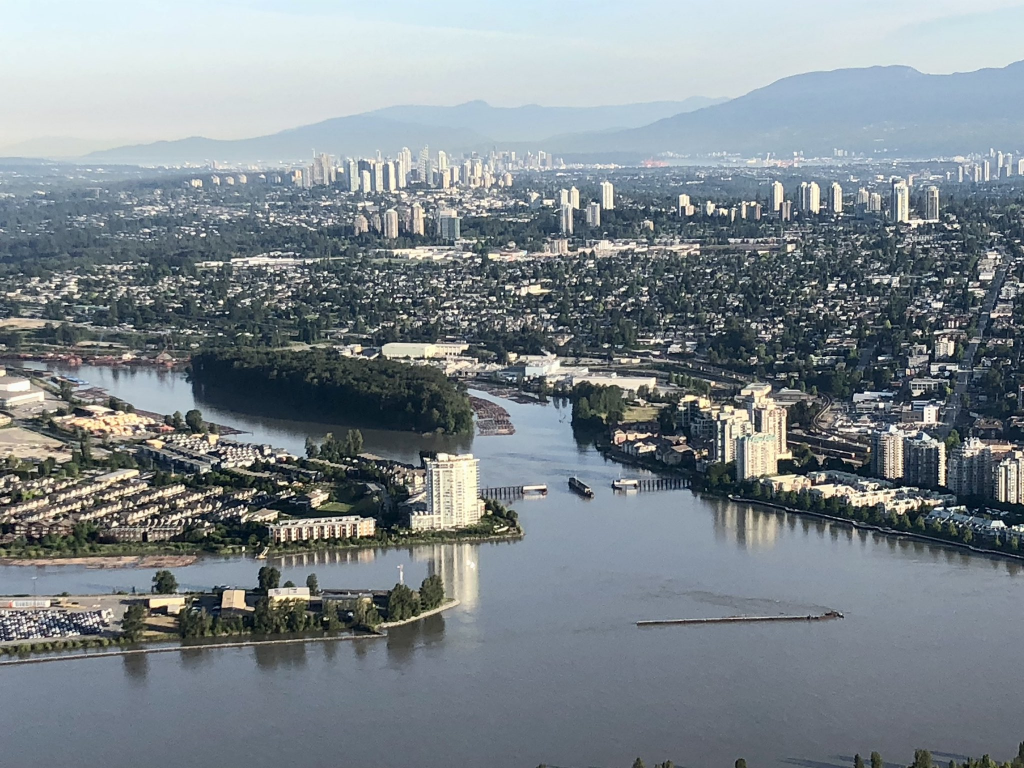 Posted July 1, 2022 10:22 am.
Last Updated July 1, 2022 5:43 pm.
With concerns the Fraser River is set to rise further over the weekend, officials in some areas are warning residents to be prepared.
A high stream flow advisory for the Lower Fraser River remains in effect. The River Forecast Centre expects levels to rise above the six metre mark at the Mission Gauge on Sunday.
Estimates suggest the river will remain high, up to 6.43 metres until at least next Friday.
As a precaution, the City of New Westminster announced it would be closing the wooden portion of the Quayside boardwalk starting Saturday.
In anticipation of rising water levels, the wooden portion of the Quayside boardwalk will be closed starting July 2. Please use the concrete pathway as an alternate route. Use caution around the river and keep pets away from fast-moving water. More info: https://t.co/GSzAfVChwV pic.twitter.com/2WKxO8DiP5

— City of New Westminster (@New_Westminster) July 1, 2022
"Given the elevated water levels, the City of New Westminster is urging residents to remain aware and use caution when around the Fraser River shoreline, in particular, Quayside, Port Royal, Braid Industrial Area, Sapperton Landing and other exposed and low-lying areas adjacent to the Fraser or Brunette rivers. Please keep pets out of and away from fast-moving water," the city wrote on its website.
As well, residents are being told that underground parking lots next to the river may see some minor flooding as well during the high water levels.
If the Fraser River reaches a 6.5 metre water level at the Mission Gauge, the city says daily dike patrols will be done to monitor the freshet.
Earlier this week, several communities, including Abbotsford and Fort Langley, issued evacuation alerts for dozens of properties, in case the situation worsens.
On Thursday, about 150 residents of Barnston Island, between Surrey and Pitt Meadows, were the latest to be under an alert due to rising water on the Fraser River.
Many of B.C.'s rivers are under flood watches or warnings, and all residents are urged to stay away from the banks as they may be unstable.
B.C.'s unseasonably cold and wet May and June saw delays to the mountain snowmelt, and with the recent warmup, that process is now sped up.
Flows on the Fraser River are well above normal this time of year, the River Forecast Centre said in a bulletin Monday. On-going high flows in the Fraser River and tributaries continue to be reported and are not expected to stabilize for some time.
The River Forecast Centre is also keeping an eye on the Upper Fraser River, where an advisory has been upgraded to a warning as of Thursday after the Prince George area was hit by rain.
"The West Road River and upstream tributaries are also expected to rise. Flows in the 5-year to 10-year range is possible in these areas. Flows on the McGregor River at Lower Canyon (Water Survey of Canada Gauge 08KB003) have reached the 10-year flow level (1160 m3/s) and continues to rise"