John Coupar resigns as NPA Vancouver mayoral candidate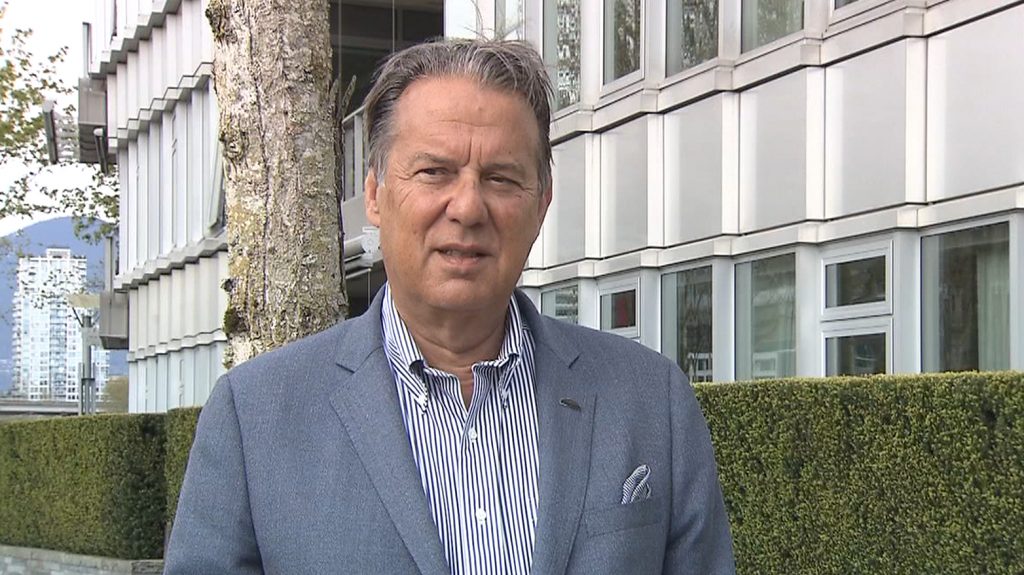 Posted August 5, 2022 10:36 am.
Last Updated August 5, 2022 12:29 pm.
John Coupar has suddenly dropped out of Vancouver's mayoral race. He was representing the Non Partisan Association (NPA) in the election.
"Yesterday I resigned as the NPA mayoral candidate," Coupar wrote in a statement posted online. "I am grateful to the NPA for the opportunity to run and for the wonderful team of NPA candidates who surrounded me."
My statement today pic.twitter.com/f2He3tJjqy

— John Coupar (@JohnCCoupar) August 5, 2022
Coupar has not provided a reason for the resignation.
"I love this city and have enjoyed serving the residents of Vancouver over the last 11 years. I have always strived to walk with the utmost integrity and with an unwavering commitment to those I serve. As I move on, I am looking forward to spending time with my family and friends."
Related articles:
There's no word yet on who will replace him in the race for the Vancouver mayor seat in the Oct. 15 civic election. The party has indicated it will announce a new candidate "at a future date."
The deadline for a candidate to be added to the ballot is Sept. 9.
Coupar has served as a Park Board commissioner since 2011. He is known, in part, for his efforts to keep and champion the Bloedel Conservatory at Queen Elizabeth Park.
A recent Mainstreet poll suggested only six per cent of voters in Vancouver were "leaning towards voting for" Coupar, a proportion that was far behind his main competitors in the mayoral race.
SFU Political Scientist Stewart Prest suggests the NPA has changed over the years.
"The NPA is still around but it seems like it's really a shell of its former self and is associated with much harder-right politics than in previous times," he told CityNews.
"That leaves a huge cross-section of voters up for grabs, looking for a new political home and whether they they find it with [TEAM's Colleen] Hardwick whether they find it with with Ken Sim and his ABC party … We have a number of different contenders here, and we just have to wait and see."
Read more:
Coupar's time on the campaign trail has not been without controversy.
Two months ago, he was roasted online for tweeting about public safety issues because of how easy it is to buy a machete at the dollar store. People quickly pointed out that the photo he shared is a gardening tool.
During a Park Board meeting last month, Coupar also demanded an apology from Dave Demers, whom Coupar accused of liking a tweet that referred to him and a local journalist as an "a-hole."
Demers responded: "It was brought to my attention that tweet that you are referencing here. Of course, it was inadvertently 'liked', as many things happen on Twitter. It was 'unliked' so hopefully that makes you feel better, commissioner Coupar … The intention sure wasn't to pass an opinion by a 'like' on Twitter late at night. I'll keep it at that."
With files from Hana Mae Nassar, Kier Junos, Kareem Gouda, Nikitha Martins, and Katarina Szulc