Family remembers man who died in police custody in Downtown Eastside
A memorial is growing on Vancouver's Downtown Eastside where a man died in an interaction with police Monday morning. Kier Junos speaks with witnesses who saw him in his final moments with police, and a family member shares memories of his life.
Posted August 24, 2022 8:06 pm.
Last Updated August 25, 2022 10:55 am.
A memorial for a man who died in Vancouver police custody is growing in the Downtown Eastside, as family members remember his life.
Chris Amyotte died Monday morning after being shot with a beanbag gun by Vancouver Police Department officers. He was 42. Police say Amyotte "went into medical distress and lost consciousness." He died at the scene.
Witnesses say Amyotte had been sprayed with bear spray and ran to Laxmi Convenience Store on East Hastings Street near Gore Ave to get a carton of milk — often used to flush out pepper spray. Police were then called.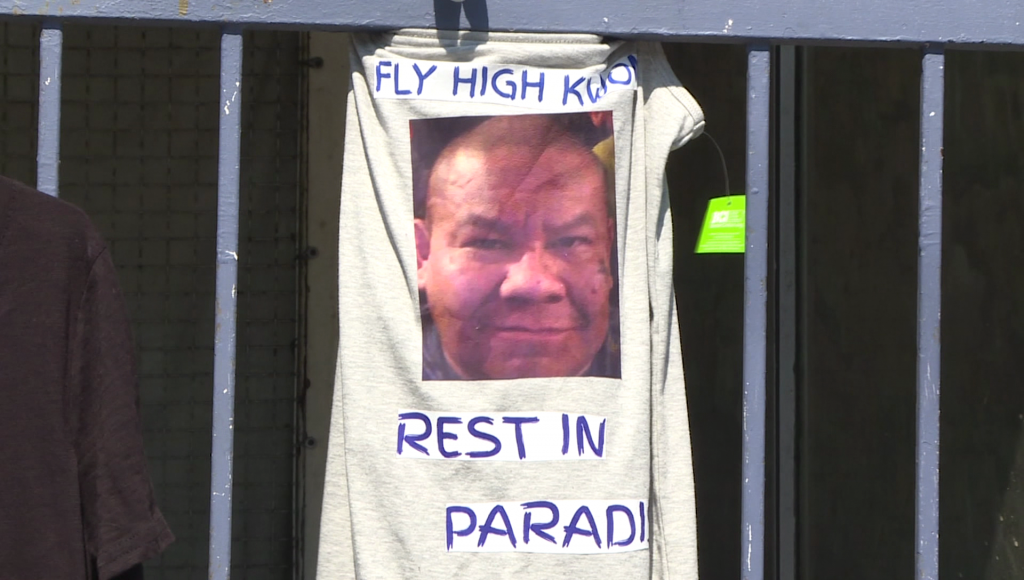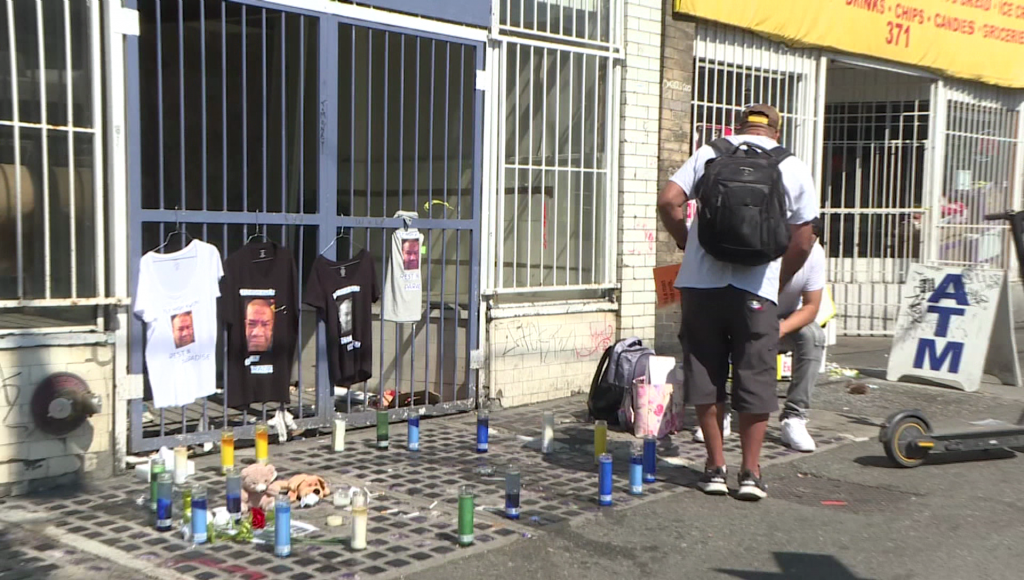 Makeda Martin was delivering cookies across the street around 7:30 a.m. when she saw Amyotte in his final moments with police. Amyotte was apparently naked, screaming for help, and pouring milk on himself.
"He had his back to the officers in a totally non-aggressive manner. He wasn't charging them on the other side of the street. And they just started shooting six shots from my account five or six. He fell pretty hard," Martin told CityNews.
Martin says she received a Facebook message from someone who said they were Amyotte's relative, identifying him. Amyotte's family tells CityNews he lived in Winnipeg and was in Vancouver to visit his daughter before her school year started.
"There was not one witness here that would tell you he was being violent or aggressive towards anyone," Martin said.
Related Video:
At Rolling River First Nation, Man., Amyotte's mom called his cousin, Samantha Wilson, after receiving the news.
"He had a lot of family that loved him and he very much loved his children, and his partner, Amanda. He was loved by his mom. And he was very, very much loved by his dad and all his aunts and uncles and cousins here," Wilson said.
Wilson and the rest of Amyotte's family have questions about the police officers involved.
"I want to know if they've been placed on administrative leave. Are they still allowed to be at work or are they still being paid? I want to know their names. I want to know what's going to become of this, because I know he was unarmed," she said.
Related Articles:
Vancouver police are not offering any other details at this time, as the case is now being handled by the Independent Investigations Office.
On Monday, Downtown Eastside residents were seen standing outside the place where Amyotte died, shouting and swearing at police.
"Shame on you!" one person shouted.
"You're supposed to protect citizens!" said another.
"Do your job, IIO! Investigate this s***!" someone else yelled.
"He was brought into this world as a baby and his mom held him. And this wasn't the life, I'm sure, that she wanted for him. But for those of us [that have] voices, we're going to do our best to make sure that Chris's story doesn't go forgotten," Wilson said.