Richmond Mounties looking for attempted robbery suspect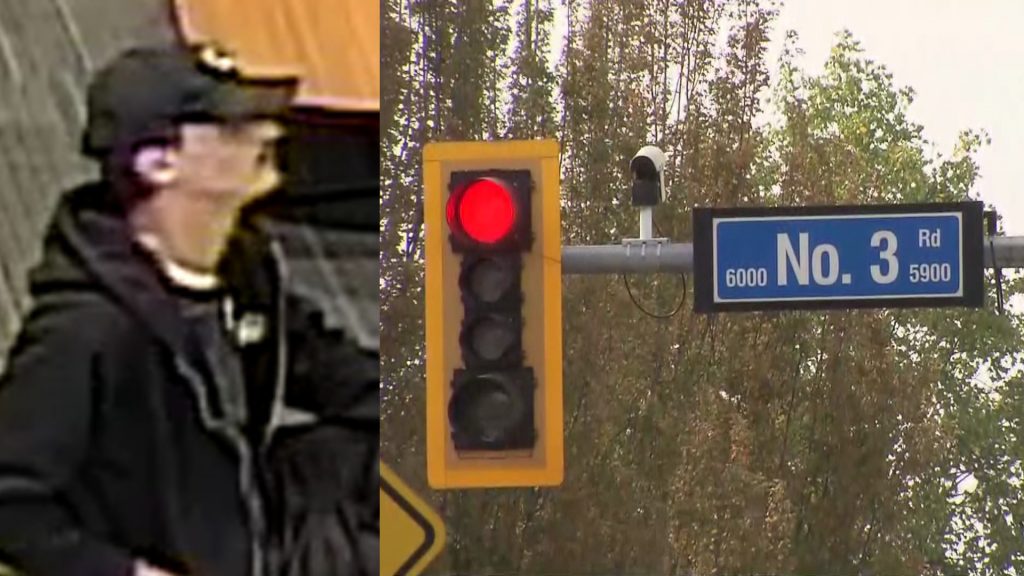 Posted September 14, 2022 9:04 pm.
Last Updated September 14, 2022 9:06 pm.
Richmond RCMP is asking for the public's help to identify a man who allegedly attempted a robbery.
Just before 2:30 p.m. on June 1, Mounties responded to a Brighouse business on No. 3 Road near Westminster Highway for an attempted robbery.
According to police, the victim told police she was sitting inside the business when an "unknown man allegedly attempted to pull the woman's purse off her arm."
Police have not released the name of the business.
Related Articles:
Police say the woman tried to hold on to her belongings and was subsequently dragged across a table and hit a chair. The suspect then left the business, according to police.
The man is described as 5'10, slim, with black hair.
He was last seen wearing a black mask, a black zip-up hoodie with a graphic on the back, black shoes, a black baseball cap, and black shorts with a red stripe.
"The victim suffered a serious injury as a result of this incident. While a number of witnesses remained on scene, unfortunately, despite all efforts by our investigator to date, the suspect remains unidentified," Supt. Julie Drotar said. "We are asking the public to take a close look at this photo. If you recognize this man or have information about this incident call us."
Anyone who may have seen the incident or have information regarding what happened is being asked to call Richmond RCMP at 604-278-1212 and quote file number 2022-14347.