Man fights off North Vancouver bear after animal charges at him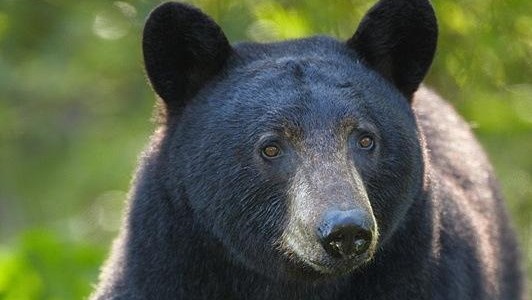 Posted October 12, 2022 1:38 pm.
Last Updated October 12, 2022 3:10 pm.
A Surrey man is physically unharmed but shaken after a terrifying encounter with a bear in North Vancouver, saying he had to fight the animal when it charged at him.
Chris Springstead was out for a walk on Tuesday with a cup of coffee while working near Mosquito Creek when he noticed a bear that he had seen before in the neighbourhood rummaging through garbage.
"The bear looked at me and just immediately turned around and put his head down and started walking right towards me," Springstead told CityNews Wednesday.
---
Related Stories: 
---
He says he tried to make loud noises to scare off the bruin, but the animal kept approaching.
"I knew I was in trouble as soon as he turned. He turned around and started walking towards me because the head was down."
Springstead said the bear charged at him, giving him no other option but to hit the animal over the head with a mug.
"As soon as he got his paws off the ground like right in front of me I just as hard as I could to smash down with the mug. Took another shot. I just got very lucky," Springstead recalled.
After the melee, the bear ran off into nearby bushes. Springstead, in turn, ran back indoors.
"It's hard to process it to be honest," he said. "It's definitely an adrenaline rush I'm still kind of getting over even a day later."
After regaining his composure, Springstead notified the BC Conservation Officer Service (BCCOS) of his encounter.
Black bears keeping conservation officers busy
BCCOS Sgt. Simon Gravel says the behaviour demonstrated by this bear is common this time of year.
"It is very busy right now with black bears on the North Shore and we're inviting people to be very, very diligent with their attractants. So that means securing garbage…removing fruit from fruit trees and securing bird feeders and everything [that can ] attract the bear in the neighborhood should be secure at all time," he told CityNews.
Conservation officers are now working to euthanize the bear as it is considered a risk to public safety, Gravel adds.
With this unseasonably warm weather, you might not be thinking about winter – but bears are.

At this time of year, bears are working hard to forage for food in order to pack on the calories for winter dormancy.

— BC CO Service (@_BCCOS) October 7, 2022

While the encounter was scary for Springstead, he says he feels bad for what it means for the animal.
"I've got to make that phone call to conservation officers. If I don't, that bear my hurt someone else and if I do call that bear … it's toast," he said. "It's a lose-lose situation."
Springstead is urging people to do their part, so people and bears can coexist, acknowledging the reason behind his encounter was likely human-caused.
"We need to do better as people to make sure that we're not failing our bears," he said.
If you see a bear exhibiting concerning behaviour in a residential area, the BCCOS urges you to call 1-877-952-7277