Coquitlam family calls for accountability after claims of racism, assault in minor hockey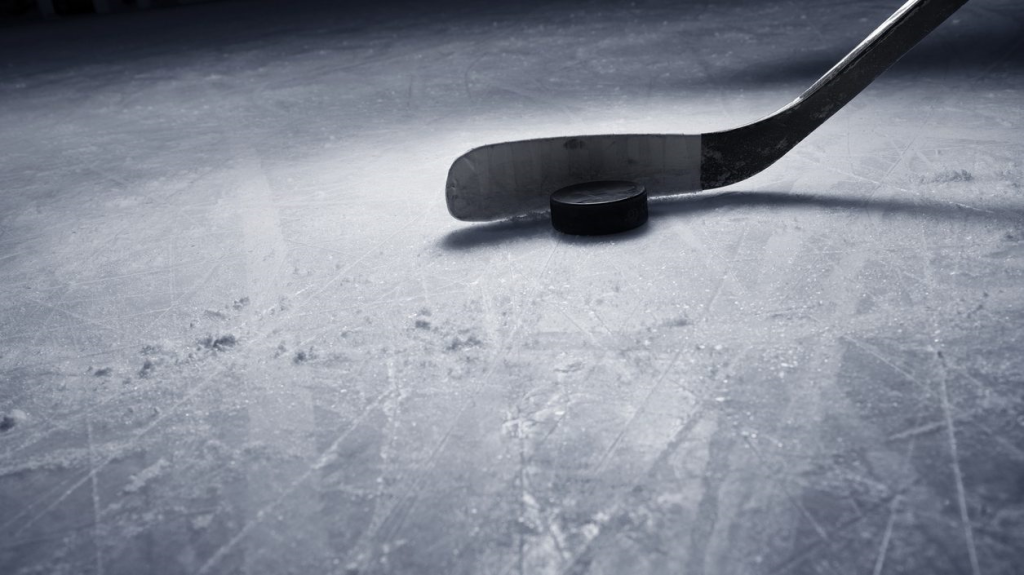 Posted December 5, 2022 7:24 am.
Last Updated December 11, 2022 10:13 am.
Names have been changed as the family spoke to CityNews on the condition of anonymity.
All Zack ever wanted to do was play hockey.
The 16-year-old from Coquitlam has been playing hockey since he was five. He loves the game, but as a South-Asian teen, he says he's had to put up with racism from his teammates, their parents, and coaches.
Zack says things got bad for him in 2019. He was playing with the Coquitlam Minor Hockey Association at the time and says it was commonplace for his teammates to use racial slurs, adding he had been called the N-word multiple times.
Meanwhile, Zack's parents say the parent group at Coquitlam Hockey made racist remarks multiple times in the parent group chat. In messages reviewed by CityNews, one parent from Coquitlam Hockey shared a graphic KKK video that showed hooded Klansmen walking with torches as a voice called for people to "stand up for white rights" and called Black people "savages."
"Most parents joked about it in the chat," Zack's mom said. "I decided to file a complaint with the Coquitlam Minor Hockey Association in regards to this parent, but after that we were labelled as a troubled family and my son was labelled as a troublemaker."
Following the incident, Zack's mom says a letter was sent by the association asking parents not to talk about anything except hockey in the parents' group chat. But the parent who shared the KKK video was allowed to remain with the team.
---
Related articles: 
A short time later, Zack says he was targeted by his team's ice helper. Ice helpers are usually volunteers who assist coaching staff with practices and scrimmages. Zack says the ice helper's son — who plays on the team — was bullying him and even punched him in the face. Zack says nothing was ever done to address the bullying.
So, in 2021, the family decided to leave Coquitlam Hockey, putting Zach in the Port Coquitlam Minor Hockey Association.
"I like PoCo hockey. I think it's a great association," Zack said. "I love my coach here, he's probably my favourite coach."
Things were going well until a game against Zack's former team on Oct. 15, 2022 at the Poirier Arena in Coquitlam.
Zack was ejected from the game for checking from behind. His coach defended him, saying it wasn't a dirty hit but rather that the player turned at the last second, causing Zack to run into him.
After Zack was ejected from the game, he and a friend went to the concession area where a group of parents — including the former ice helper and the parent who shared the KKK video — were sitting. Zack says the parent who shared the KKK video walked past him and called him "a brown piece of s***."
Zack's dad, who was nearby, addressed the racist comment.
"That's when the ice helper got right up in my face, nose-to-nose with me telling me 'what the f***' do you want?" Zack's dad told CityNews.
Zack and his dad say more parents swarmed around them and they started to leave. Then Zack says the parent who shared the KKK video ran up to him and punched him in the head.
"I was in shock. Like I couldn't believe he was swinging at me, so I hit him back," Zack said.
The Coquitlam RCMP was called, but Zack and his family say police haven't been helpful.
"They downplayed the racism," Zack's mom said. "I talked to the police, I said there's a connection to these people and they need to know the history, but the police said it was an isolated incident."
Coquitlam RCMP told CityNews officers responded to "an assault report" at the arena, adding the file is still under investigation.
CityNews reached out to the Coquitlam Minor Hockey Association asking if it was aware of the assault, if the parents involved were still with the team, if there was ever any sanction for racist behaviour in the parent group chat, and what protocols the association has in place to prevent racism. Coquitlam Minor Hockey declined to answer any questions.
"The incident is an active investigation with the RCMP. As the investigation is still underway, CMHA is not in a position to provide any information or comment," a statement reads.
After the incident, Zack and his family learned he had been suspended from the Port Coquitlam Minor Hockey Association.
"After receiving a penalty for checking from behind and a game misconduct in the first period, the player then went to the spectating area where an altercation ensued, involving a verbal exchange and striking the parent," Port Coquitlam Minor Hockey President Stephanie Wagner wrote in the suspension notice.
On Nov. 15, Zack's suspension was lifted. Wagner wrote that "regardless of history a situation like this could and absolutely should have been avoided."
Both Zack and his father won't be able to attend games against Coquitlam. Wagner adds the coach and league staff will "do all they can" to mitigate any risk to the family.
Zack's family says they're disappointed that there wasn't more recognition of the racism they experienced and that they say an adult struck their teen son.
"Nothing was told about the other half of the story," Zack's dad said. "It just feels like the person who's claiming racism is just angry. It comes out that way."
The Port Coquitlam Hockey Association told CityNews it wouldn't comment on the specifics of the investigation.
However, Wagner did provide this statement:
"I will say that Port Coquitlam Minor Hockey has a strict policy when it comes to the conduct of our players and parents. We hold our association members to this code of conduct, and for the safety of our players, parents and community at large, we strictly enforce it."
Moving forward
Now that Zack's back on the ice, he's looking forward to putting all of this behind him.
"It's annoying. I'm trying to focus on school, boxing, hockey, and I have to do all this other stuff. There's all these unnecessary things I have to talk about or complain about. I just feel like it shouldn't have happened in the first place," he said.
Zack's mom says she wishes she knew about the toxicity of hockey culture before getting her kids involved in the sport.
"Zack used to say to me, 'Every time I'm on the ice I forget about all the stress and I just play, I just love hockey.' If I knew about this culture of hockey I never would have put my kids in this sport because they've basically been tortured."
And Zack isn't alone. Recently, Hockey Canada released data that showed there were more than 900 documented or alleged incidents of on-ice discrimination across all levels and age groups during the 2021-22 season.
BC Hockey CEO Cameron Hope says what happened to Zack is "ridiculous," adding there's no place for racism in hockey or anywhere else.
"One of the problems we face is that we don't have control over the families and the parents of our players necessarily," Hope said. "What we're supposed to do as stewards of the game is to make sure that the environment is safe in and around the sport."
Related video: B.C. junior hockey colour commentator pulled from broadcast, banned after racist remark
Hope says BC Hockey has anti-racism education programs for players and coaching staff, but says the organization doesn't have the ability to "reach into the hearts and minds" of parents. Hope adds BC Hockey can levee suspensions, fines, and expulsion from the league, but issues are often dealt with at the local level.
Hope says BC Hockey is working with the Coquitlam Minor Hockey Association to investigate and the matter has gone to an independent third-party procedure through Hockey Canada.
"My message to anyone in any minor hockey association is that BC Hockey has your back. We're here to help you and we have to make sure we do the right thing," Hope said.
However, Zack's family says they haven't been involved in the third-party procedure and only learned about it after Hope made those comments to CityNews.
"We never sent the complaint," Zack's mom said. "It sounds like they're just lying. How can you go to the table to fix something without even talking to people who were the victims of the assault?"
Hope says he doesn't know who the complainant is. However, he did say the independent third-party process takes time. He says if a matter is before the police, the independent third party waits for police investigations to be completed. He adds the process creates a "single point of contact," which is the complainant.
"Once we place it in the hands of the ITP we're required to be hands off while they triage it and decide what the next step is," Hope said.