'Empty pharmacies': Adult medication shortage creeping across Canada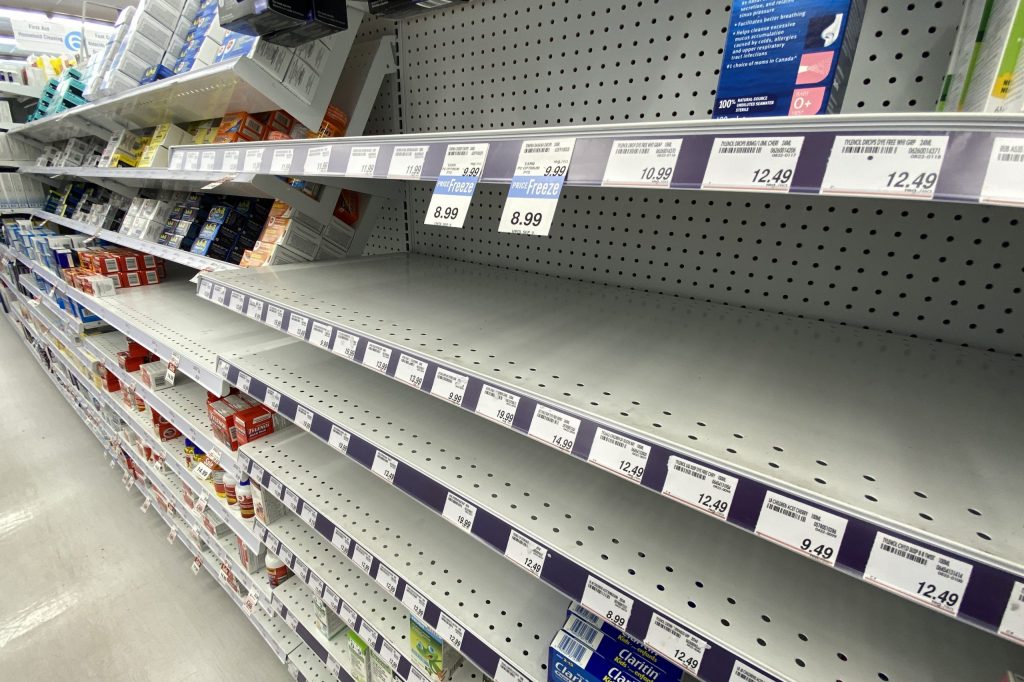 Posted January 7, 2023 2:45 pm.
Last Updated January 7, 2023 3:03 pm.
If you've been to a pharmacy recently, you may have noticed the shelves are looking a little light when it comes to adult cold and flu medication.
Those looking for Tylenol, antibiotics, and other medication may be having a hard time right now. With supply down, the Canadian Pharmacists Association says the demand is significantly high for antibiotics this winter – 300 per cent more than most winters.
Mark Mantel, president and CEO of Juno Pharmaceuticals, confirms the medication supply situation is in a bad state.
"The amoxicillin shortage in Canada is serious, we're seeing empty pharmacies all over the country. The hospitals can't get enough supply, so it's dire," said Mantel.
Related articles:
This follows a shortage of children's medication in the fall.
Jen Belcher of the Ontario Pharmacists Association says this situation isn't a new one for parents.
"What we're seeing with this is very, very similar to the kids' medication, that it is an exceptionally high demand compared to what we would typically see within a year," she said.
Belcher says the shortage is an issue that's actually been brewing for some time now.
"Many pharmacies over the course of the pandemic actually had a lot of these products expire on the shelf and had to destroy them, and that may have been true for the manufacturers as well because what we saw people getting less colds and flus," Belcher explained.
The Canadian Pharmacists Association says this situation highlights the need for a national drug plan.
The office of federal Health Minister Jean-Yves Duclos says it's monitoring the situation and is already in discussion with both domestic and international drug manufacturers about how to prevent this from happening again, as well as keeping shelves stocked throughout the year.