Sunwing could face lawsuit after holiday travel issues: Toronto firm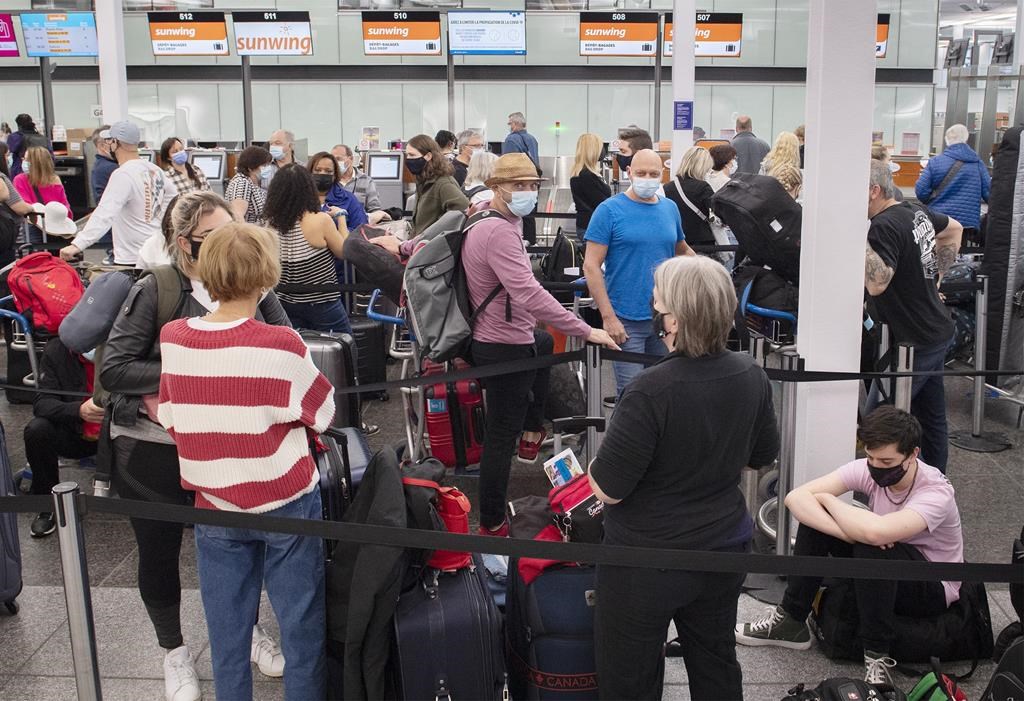 Posted January 7, 2023 12:55 pm.
Last Updated January 7, 2023 12:56 pm.
A law firm in Toronto says it's exploring the possibility of launching a class action lawsuit against Sunwing.
This comes after many people found themselves stranded and unable to return during the holiday season, as the airline cancelled many flights back to Canada from Mexico.
The airline says the cancellations were made due to weather conditions.
As a result, some people had to wait for days, with no clear idea on when they'd be able to get home.
Hadi Davarinia, a partner with KND Complex Litigation, explains the potential law suit is meant to address concerns over the speed of getting people home.
"I think the least delayed that we heard about was about 20 hours, and I spoke to a woman from Mexico who said she was delayed about five days. Now the delays are bad enough, but they've said they've been on hold with Sunwing for hours…even the fact that they say can't get anyone on the phone to give even the bare minimum, it seems unacceptable to us," Davarinia explained.
Related articles:
Davarinia says the lack of communication from Sunwing is a major gripe with passengers as well.
"The passengers biggest complaint is that they can't get any answers from Sunwing, so they've been waiting hours on the phone. Either they can't get someone, or when they do, someone tells them to talk to their local rep, and their local rep has no idea when you'll be able to make it home," Davarinia explained.
At this point, Sunwing has been directing affected passengers to apply for refunds or compensation through it's website.