Family calls for review into UBC student's death
A Langley family wants answers after the death of their son during a medical emergency at a UBC dorm. Kyle Sohn's mother tells Martin MacMahon she doesn't want the same thing to happen to another family.
Posted March 1, 2023 6:40 am.
Last Updated March 1, 2023 8:56 pm.
Multiple calls to 911, an agonizing wait, and a family left in mourning.
In this exclusive report, CityNews looks into a University of British Columbia (UBC) student's final hours in a dorm room last year, with his family believing this was a preventable death.
Kyle Sohn, a second-year student, entered medical distress on the morning of Nov. 14.
Phone records indicate he called 911 twice through his Apple watch, though was seemingly unable to communicate when they picked up.
First, he called at 7:33 a.m., and then again roughly half an hour later.
In both cases, staff with ECOMM, the agency which provides 911 dispatch services, say they attempted to call him back. However, help was not sent because dispatchers, couldn't hear anything initially and their attempts to return his calls went to voicemail.
After the second call, other dorm residents became concerned. They say they heard vomiting coming from Sohn's room at periods between 8:30 a.m. and 9 a.m.
They say they knocked on the door and tried to get Sohn to open it, but he didn't respond.
Sohn's door couldn't be opened due to UBC policy
At 9:30 a.m., residents say they spoke with a UBC Residence Life Manager over the phone, asking for Sohn's door to be opened.
But according to roommate Prince Fox, the life manager said he could not or would not open the door, citing a UBC policy.
"He called back, (and) told us to call the police," Fox said. "I asked him again if he would be willing to open up the door and we were really concerned. He just told us to call the police."
Simon Busemeyer was there at the time and believes staff at UBC had the right to open Sohn's door given the level of concern.
"The information about Kyle's 911 calls [is] kind of concerning because we didn't see police until after we made the call," said Busemeyer, a student who was in the dorm at the time, adding they were surprised police weren't initially dispatched. "And also, we didn't see any action on UBC's part, even though police need them anyways to open the door."
Around 10 a.m., roughly two and a half hours after Sohn's initial emergency call, a dorm resident called 911, and within approximately 10 minutes, members of the UBC RCMP arrived.
Adding a further delay, dorm residents say police were given the wrong key, and needed to go back to the dorm's front desk.
According to Sohn's family, he had no pulse when first responders arrived.
While they were able to get it going again, later, doctors at St. Paul's Hospital determined he was brain dead.
The following week, Sohn's family made the decision to have his organs donated. He died on Nov. 22, 2022.
Sohn's family demands accountability
Michelle Cho, Sohn's mother, says the series of events leading up to her son's death is beyond her comprehension.
And she says UBC has not answered some of the family's questions or offered any condolences.
"They have to answer to me why they missed it," Cho told CityNews on Monday with the assistance of an interpreter. "And then they have to promise to me they will never do that again."
ECOMM says it's not possible to dispatch officers to every call that is abandoned or where no caller is audible.
The UBC RCMP says it was only made aware of the initial two 911 calls in February of this year, as the Independent Investigations Office looked into this case.
When CityNews reached out for comment, the university offered condolences to the family and said it will reach out to request a meeting.
The family says it wants the university to review what happened, and assurances the school is taking steps to prevent something like this from happening again.
"I don't want to blame UBC or anyone else," Cho said. "If there's something wrong to my son's dying — they have to…change it."
The residents at Sohn's dorm tell CityNews that he was always quick to help others. His parents say he was interested in politics and had been involved with the federal Liberal Party since high school.
"Kyle was a fantastic person," Fox said. "Everyone will say that Kyle was just a really great person who was willing to go well out of his way for everyone. The amount of work he did for other people was just exemplary."
Sohn's family showed CityNews notes of thanks from people he assisted at Vancouver International Airport, where he had worked. They say he went above and beyond while helping them deal with various travel woes.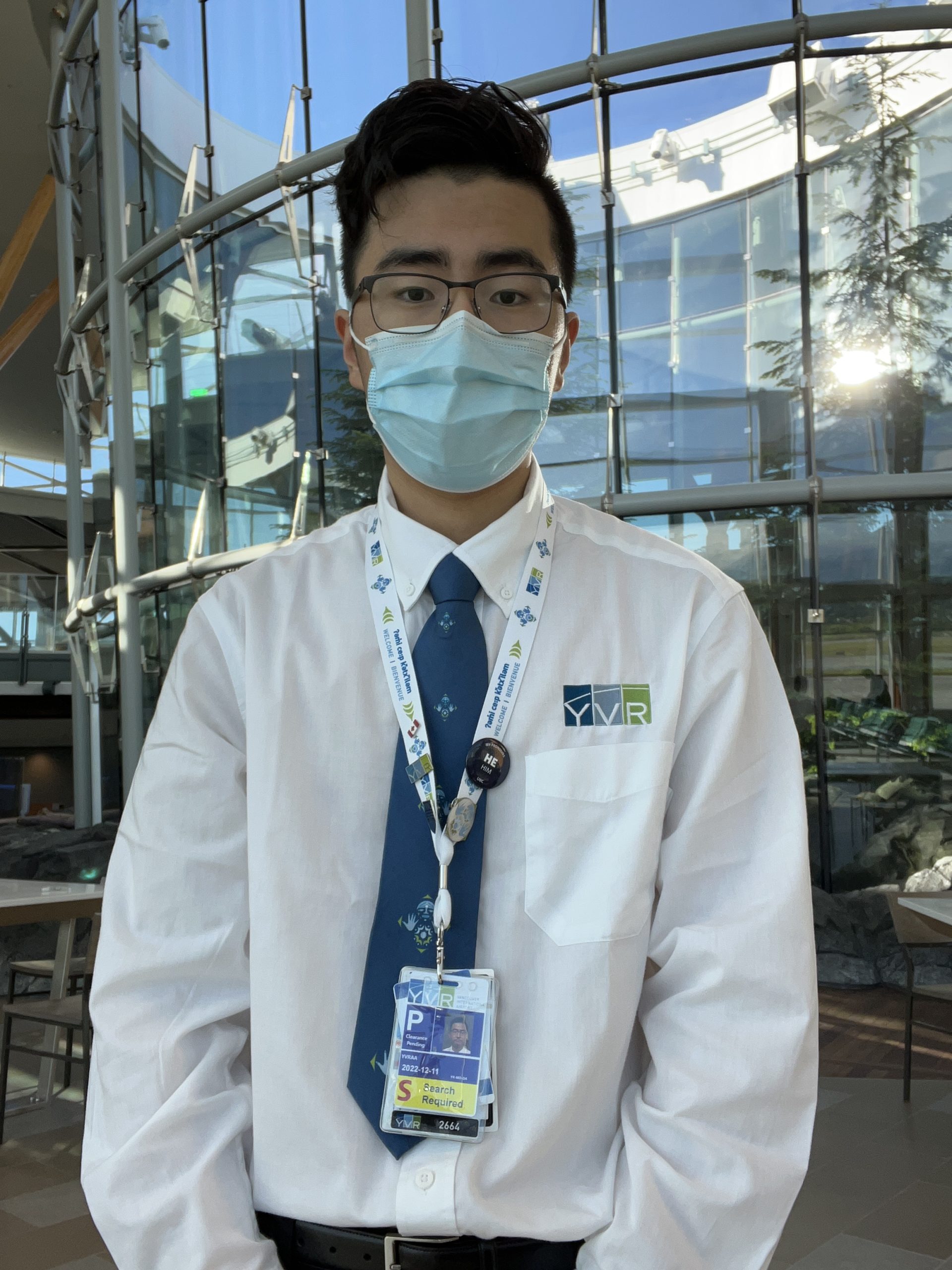 The IIO investigation concluded in February and found police inaction did not contribute to Sohn's death. Following the investigation, it pointed out the ECOMM employees who were involved are contracted by the Vancouver Police Department but are not employees of the department or police officers.
The family stresses they don't want anyone else to have to go through what they have.