Doctors of BC questions feasibility of Conservative Party 'blue seal' model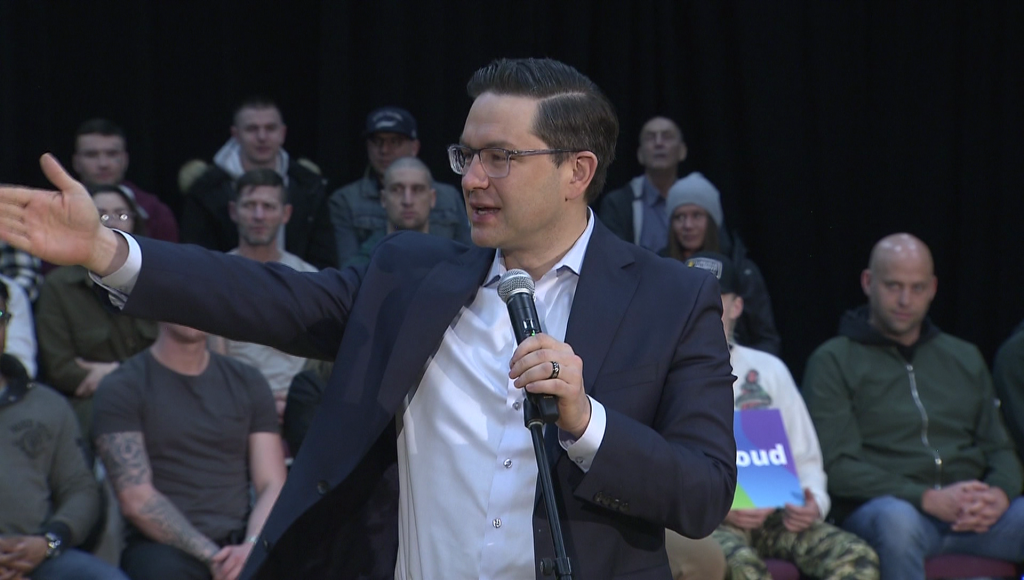 Posted March 20, 2023 6:10 pm.
Last Updated March 21, 2023 10:13 am.
The Doctors of BC says it fully supports a recent proposal to bring in a new national standard for medical licensing, although it's skeptical about the feasibility of the suggested strategy.
Canadian Conservative Party Leader Pierre Poilievre proposed a so-called 'blue seal' testing standard Sunday that would give qualified health-care professionals who become part of the program the ability to work in any province or territory throughout the country.
The 'blue seal' would operate in a similar fashion to the 'red seal' in place for trades workers, but it would serve as an examination that would let participants know within 60 days whether or not they can work in Canada.
Related articles:
Doctors of BC President Joshua Greggain says the organization is in full support of Poilievre's recent call to improve and speed up health-care professionals' integration around Canada.
"National licensure and portability between province would be a really good thing to help the physician supply as well as the nurses," he said.
Greggain adds he does believe national licensing and portability between provinces would help address the health-care worker shortage, but for it to happen, he says it would take national collaboration, which is tough to do in the current landscape.
"This should be looked at, but the barriers still exist to make that a reality," he said. "It may be a solution. It unfortunately won't be quick and won't then solve our shortage of health-care workers, physicians, and nurses in this province or this country in the short term."
Doctors of BC isn't a licensing body in the province — that jurisdiction falls on the College of Physicians and Surgeons of BC as well as it's subsidiaries. However, Greggain says his organization would continue to advocate for a staffing solution of this nature.
"In this province, specifically in the north, but across the entire country, our rural and remote places seem to have the hardest time accessing care," he explained. "Having international medical graduates may be a solution."
Poilievre's proposal, although it is unique, isn't the first plan directed at strengthening health-care staff numbers.
Prime Minister Justin Trudeau announced $27.47 billion in funding over a 10-year span for B.C.'s health-care system on Mar. 1. The funding was partially directed at bringing in enough doctors to address population growth in B.C., which has caused people throughout the province to struggle to find a family doctor, something Premier David Eby said was "unacceptable."
Read more:
Greggain adds B.C.'s current process for integrating health-care professionals into the province's medical system includes a series of exams and checkpoints, but adds Poilievre's proposed process would be a more "general exam."
The current integration program in B.C. was recently expanded to 96 physicians per year.