WestJet pilots, airline reach tentative deal ahead of strike: union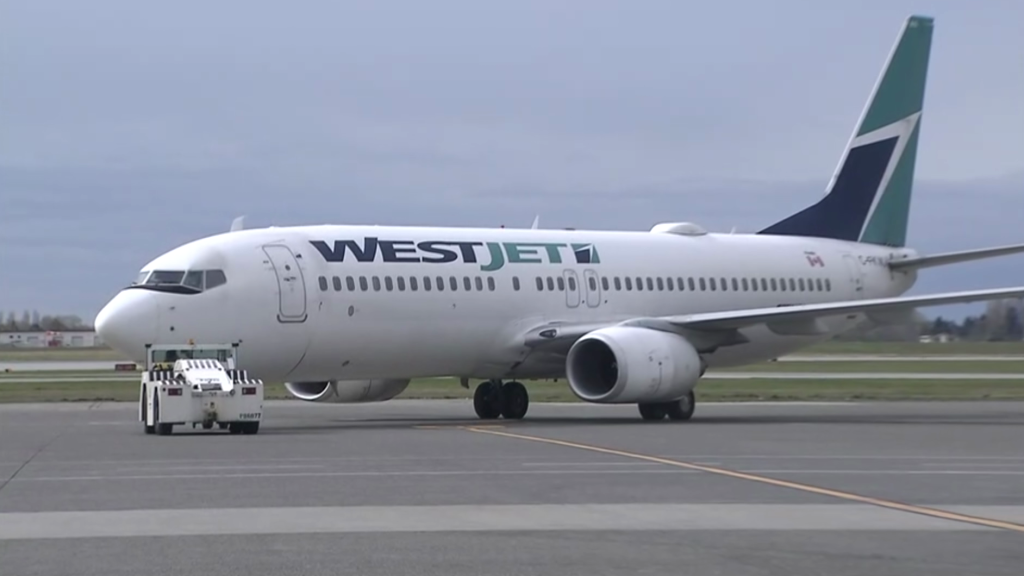 Posted May 18, 2023 10:37 pm.
Last Updated May 18, 2023 11:21 pm.
The union representing WestJet pilots says it has reached an agreement "in principle" with the company on a new contract.
The Air Line Pilots Association (ALPA) represents around 1,800 members, including some working for WestJet's subsidiary airline, Swoop.
The agreement comes at the 11th hour, as members of the ALPA were set to be in a position to begin strike action as of 3 a.m. MT Friday.
The ALPA says the deal with WestJet followed "more than 9 months of negotiations on a new pilot contract."
Capt. Bernard Lewall, chair of the WestJet ALPA, says the deal "goes a long way to recognizing the value and expertise" of the union's pilots.
"This contract will also help solve many of WestJet's pilot attraction and retention issues, benefiting everyone involved from our company to our passengers and fellow employees," he said.
---
Related articles: 
---
The tentative deal also comes after the WestJet Group began cancelling flights Thursday, in preparation for strike action by WestJet and Swoop pilots.
The company said early Thursday it was taking those steps to ensure it could "avoid abandoning aircraft in remote locations without support," as well as create "the proactive communication with guests and crew to minimize the potential for being stranded."
The union issued 72-hour strike notice on Monday. In response to this, WestJet issued a lockout notice to maintain "control" over its planes.
"Any guest impact is too high of a cost in the wake of these negotiations and we sincerely apologize that valued guests were caught in the middle of an avoidable conflict," WestJet Group CEO Alexis von Hoensbroech said in a statement Thursday.
Pay and scheduling were among the most prominent issues in negotiations with the airline, according to the union.
The ALPA said in its latest release  WestJet pilots had fallen behind other North American airline pilots in terms of "contract provisions, including job protections, career advancement, [and] compensation."
The ALPA says members are expected to vote on the agreement in the coming days.