Rogers executive shares the story of his 1890s gold mining grandfather in a new book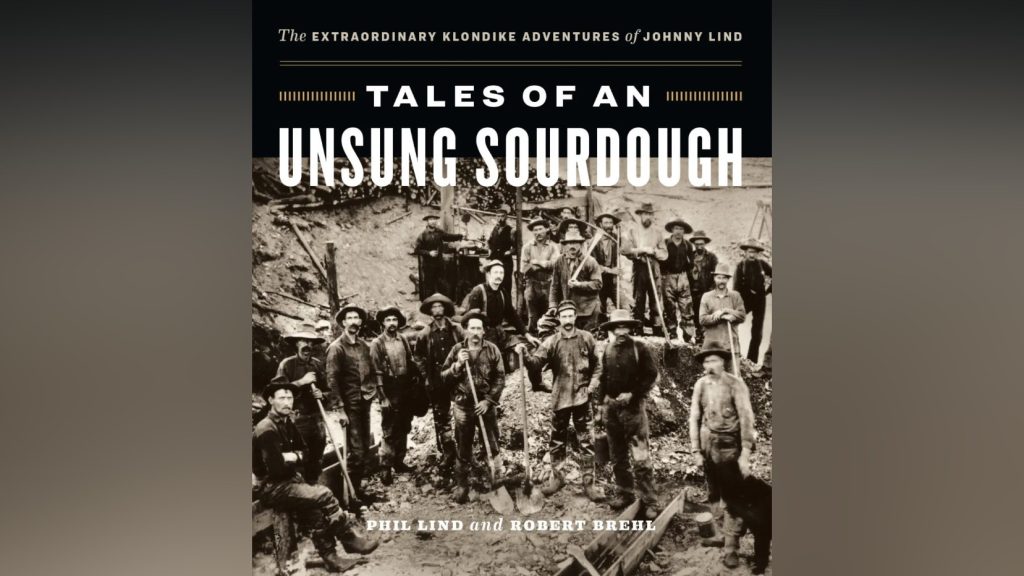 Posted May 21, 2023 12:55 pm.
Last Updated May 21, 2023 3:25 pm.
Phil Lind has long been fascinated by the Klondike Gold Rush. The long-time vice chair of Rogers Communications had grown up hearing about the heroic exploits of his grandfather, John Grieve Lind, a railroader-turned-prospector from London, Ont. Phil's father — John's son Jed — began collecting memorabilia from that period and passed that fascination on to Phil.
In fact, the collection became so large, it has since found a permanent home at the University of British Columbia. Now, Phil is translating his lifelong passion for all things Klondike into a new book — Tales of an Unsung Sourdough: The Extraordinary Klondike Adventures of Johnny Lind.
John Ackermann:  Phil, the last time we spoke you were promoting your autobiography Right Hand Man. This subject seems about as far away as one could get from the inner workings of a company like Rogers. Do you see any similarities between the boardroom and the Klondike Gold Rush?
Phil Lind:  The cable rush was evident, I think. Ted Rogers and I, and others, started a small cable company and now we're a massive cable company. It was just like the railroads, really. Cable was just beginning and then it was huge and now it's consolidated. And that's what's happened with the telecom companies. Now, there's only two or three.
---
---
Ackermann:  Let's talk about the book. How did it come about? I understand a lot of it is based on primary source material – Johnny's handwritten journals – which were later collected, copied, and typed out by one of your family members in 1983, nearly 90 years after he wrote them. That's incredible.
Lind:  It was lucky that he did that because he was a very understated man. As opposed to many of the Klondike kings, he didn't go into town every day and gamble and show off and things like that. He mainly stayed in his cabin and just worked. There were hundreds, probably, that made millions at the time but most of that was spent because people thought that the gold would be there the next year when they got the piles out of the ground and put it through the sluiceways, but it wasn't there. So, this was a massive strike, but it was very quickly dissipated and only lasted two or three years.
This week on the #CityNewsBookshelf: Phil Lind talks about his new book, Tales of an Unsung Sourdough: The Extraordinary Klondike Adventures of Johnny Lind. @PageTwoBooks @CityNewsVAN https://t.co/GWSgFDakWO

— John Ackermann (@jackermann) May 21, 2023
Ackermann:  For those who don't know, the Klondike Gold Rush between 1896 and 1899 saw 100,000 people converge on the Yukon in search of quick riches and adventure. Your grandfather was already there when the big strike happened in August of 1896.  What brought him there? Did it really come down to a coin toss?
Lind:  Yeah, it came down to a coin toss. He and his partner got to Tacoma, and they flipped a coin for oil in Venezuela or gold in Alaska. And Alaska came up so they went up there.
Ackermann:  There is no overstating the treacherous kinds of conditions that Johnny and others faced. For instance, heading-up the 33-mile Chilkoot Trail in search of riches, you tell a story about how he became snow-blind and had to be led by the arm for the last two days of the trek, and yet he seems so nonchalant about it all. Were people just tougher back then or what?
Lind:  Well, it was a time when there was a big recession or depression at the time and most guys, most people were out of work. And so, 100,000 made attempts to get up there, about half of them actually reached Dawson [City]. The other half either got discouraged and went home or perished.
It was tough. It was very, very, very tough. And they had winters of minus-40, minus-45 degrees. This lasted for two or three months, every day it was that cold. They had no windows in their little cabins and no heat. I mean, the heat was just a fireplace or whatever. So, they just struggled to survive for the first year or two until supplies came in.
Ackermann:  All told, Johnny was a big success in the Klondike. How many riches would you say he left with?
Lind:  I don't know. But he did come up with enough money to start a cement company in Ontario with a number of other investors. So, he had some money that's for sure. Some serious money.
Ackermann:  What do you think his legacy is? You point out he wasn't the most famous sourdough, but he did inspire a large collection of Klondike artifacts which is now housed at UBC.
Lind:  He was a quiet man and thoughtful and very empathetic. I think that's what we're hoping he's left to his family, that we're always concerned about somebody else. And I think that's pretty typical. It's a really interesting Canadian story.
Tales of an Unsung Sourdough: The Extraordinary Klondike Adventures of Johnny Lind by Phil Lind and Robert Brehl is available from Page Two Books.
Rogers Communications is the parent company of CityNews.