38 years after Air India bombing, poll finds most Canadians are unaware it happened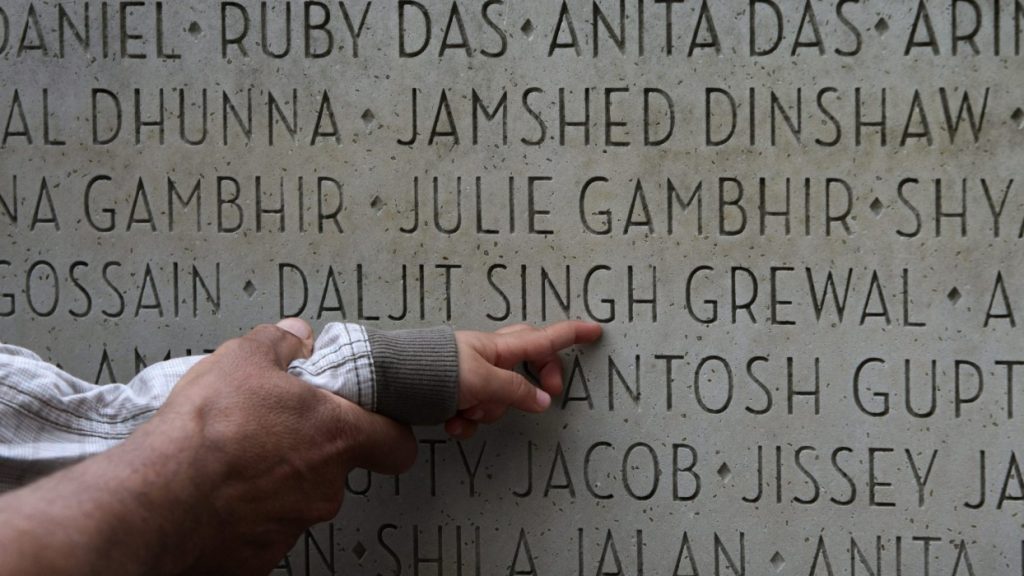 Posted June 23, 2023 3:53 am.
Friday marks the 38th anniversary of the bombing of Air India Flight 182, the deadliest mass killing in Canadian history. Yet, a new poll finds many in this country have never even heard of the terrorist attack.
On June 23, 1985, 280 Canadians, including 86 children, heading from Toronto to London lost their lives when a bomb detonated, sending the aircraft crashing into the ocean off the coast of Ireland.
Research done by the Angus Reid Institute has found that nine out of 10 Canadians have little to no knowledge of the incident while three out of five people under the age of 35 have never even heard of attack.
Former B.C. premier Ujjal Dosanjh says he's not surprised by those numbers, adding it wasn't treated like a Canadian tragedy, especially when it happened.
"The way Canadian leadership looked at this issue at that time was absolutely racist," he tells CityNews 680. "They thought these brown guys, some with turbans, some without turbans, they're arguing with each other, they're arguing about things, it doesn't concern the rest of society."
"It wasn't a Canadian tragedy. It took many decades for an inquiry to happen. It took over two decades for prosecution to begin. So as a result, I'm not surprised that most Canadians didn't attach much importance to this issue or that they don't remember."
In 2005, the federal government declared June 23 the National Day of Remembrance for Victims of Terrorism in order "to honour the memory of the victims of terrorism and to denounce terrorism."
A public inquiry into the Air India bombing was launched in 2006. The final report, released four years later, found that a "cascading series of errors" by the Canadian government, the RCMP and the Canadian Security Intelligence Service allowed the attack to take place.
Authorities believe Sikh extremists fighting for an independent homeland sabotaged the Boeing 747.
Inderjit Singh Reyat is the only person who has been convicted in relation to the bombings.
In 2010, he was sentenced to nine years for committing perjury at the trial of his co-accused, who was later acquitted. He was released from prison in 2016. Before his perjury conviction, Reyat pleaded guilty to manslaughter for his role in the bombing.
While there are memorials in places like Vancouver's Stanley Park and Humber Bay Park in Toronto, the tragedy is still absent from many Canadian history books
"Canadian politicians actually need to step up to the plate and attend the ceremonies that are meant to remember this tragedy, both on the west coast and in places like Toronto where there are memorials built to the people that we lost in Air India," said Dosanjh.
In B.C., where the conspiracy to commit the bombings was hatched, and in Ontario where many of the victims lived, awareness is greater but fewer than one in six in each province say they know alot about the incident.
Files from The Canadian Press, Big Story Podcast and Lisa Steacy were used in this report