Thousands of B.C. port workers on strike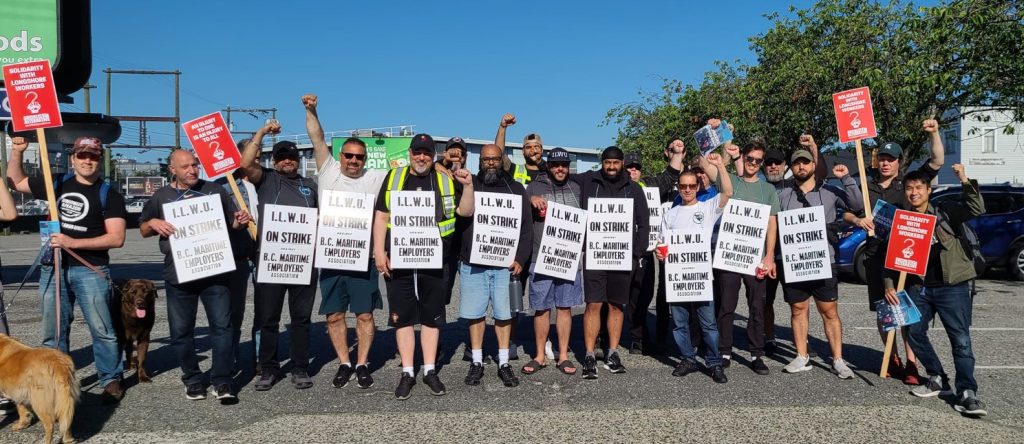 Posted July 1, 2023 9:32 am.
Last Updated July 1, 2023 1:18 pm.
Thousands of port workers in British Columbia walked off the job Saturday morning after a deal wasn't reached.
The British Columbia Maritime Employers Association (BCMEA) says federally mediated talks with the International Longshore and Warehouse Union Canada (ILWU) took place throughout the night, but no deal was reached and workers walked off the job July 1.
"Unfortunately, at the time of writing, a tentative agreement has not been reached and the ILWU Canada and its members have begun strike action at various sites across British Columbia," a statement from the BCMEA reads.
"Over the course of the past couple of days, the BCMEA has continued to advance proposals and positions in good faith, with the objective of achieving a fair deal at the table. Our Bargaining Committee has made repeated efforts to be flexible and find compromise on key priorities, but regrettably, the Parties have yet to be successful in reaching a settlement."
It adds that the association remains "open to any solutions that bring about a balanced agreement."
---
Related articles: 
---
In a Facebook post, Rob Ashton, the president of the ILWU, says the parties have been working "around the clock" to avert a strike.
"The ILWU Canada Longshore Division has not taken this decision lightly, but for the future of our workforce we had to take this step. We are still hopeful a settlement will be reached through FREE Collective Bargaining!" the post reads.
"The Longshore Bargaining Committee has been willing to bargain with the BCMEA since February. Unfortunately the BCMEA did not want to bargain a fair and balanced Collective Agreement!"
It notes the committee is "ready" to meet "to secure a Collective Agreement for the rights of the Working Class."
The Canadian Federation of Independent Business says it's "very concerned" about the strike action, urging all involved parties to cut a deal "as quickly as possible."
"A strike could have serious consequences for our economy and our small businesses. Port operations must remain fluid so as not to exacerbate supply chain disruptions and put further pressure on costs, at a time when we are still facing high inflation," the federation said Saturday. "It's important to remember that strike-related delays can be costly for small businesses, which could lose sales as a result."
---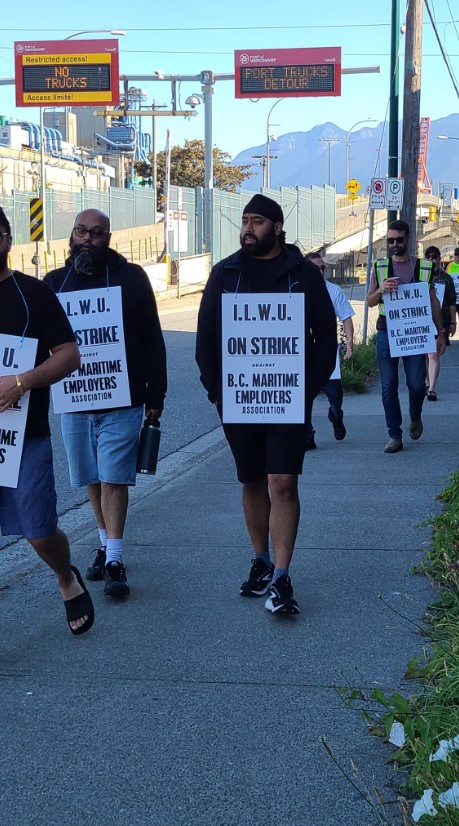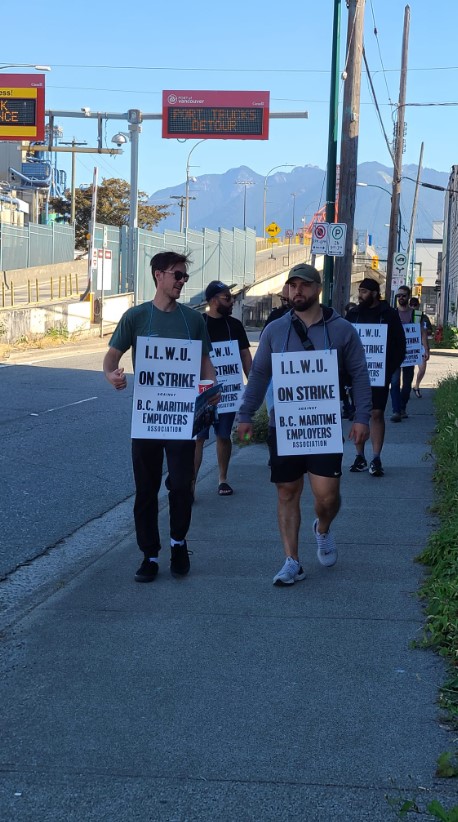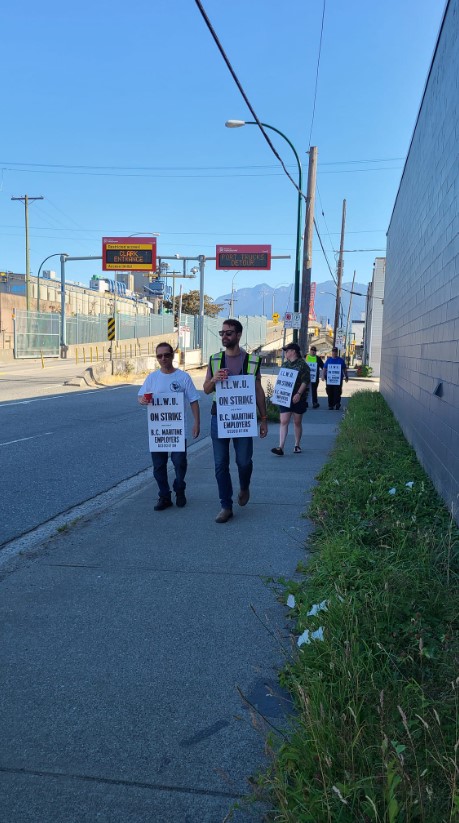 ---
This comes after the union served a 72-hour strike notice on Wednesday, which affects more than 7,400 employees.
More than 30 ports in B.C. are also impacted along with 49 of the province's waterfront employers.
The union says contracting out, port automation, and cost of living are key issues in the dispute.
On Friday both the union and employer confirmed the strike would not affect cruise ships docked in Vancouver, Prince Rupert, or Vancouver Island.
With files from The Canadian Press