B.C. port workers vote in favour of accepting contract offer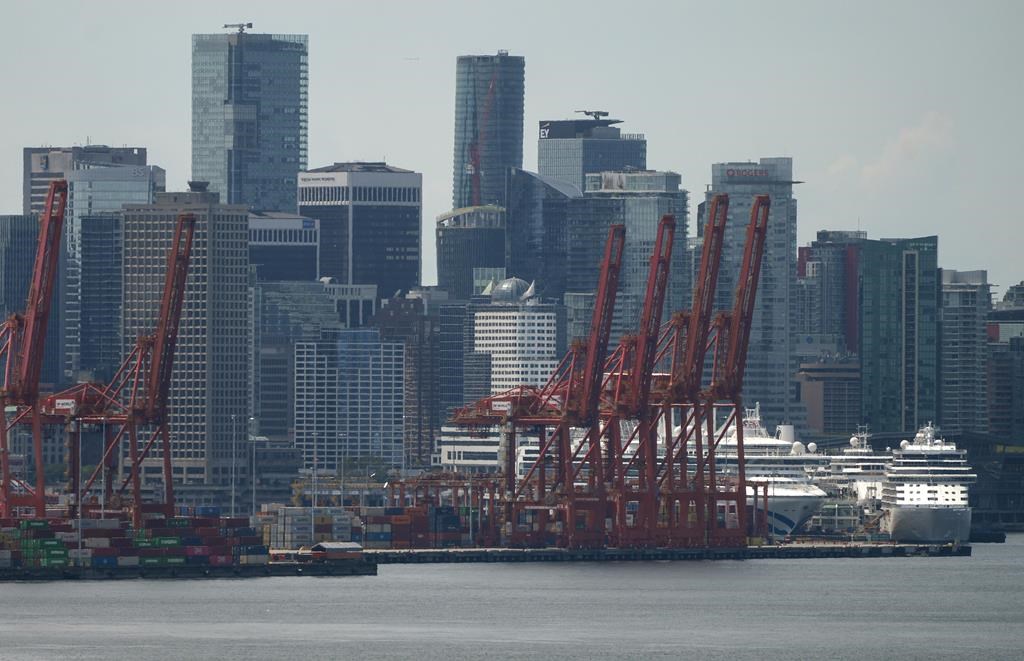 Posted August 4, 2023 4:56 pm.
Last Updated August 5, 2023 8:28 am.
British Columbia's port workers have voted almost 75 per cent in favour of accepting a contract offer, ending weeks of turbulent job action that stopped billions of dollars' worth of goods from being shipped.
The approval of the contract, which covers about 7,400 workers, comes after the union rejected a mediated settlement twice — once through the group's leadership caucus, another by the full membership.
---
Related articles: 
---
The BC Maritime Employers Association says the collective agreement includes increases in wages, benefits, and training that recognizes the skills and efforts of B.C.'s waterfront workforce.
Had members voted against the proposed contact, the Canadian Industrial Relations Board had indicated it would step in and impose a contract.
The Vancouver Board of Trade has issued a statement, saying while businesses are breathing a sigh of relief, it estimated $10 billion worth of trade was disrupted during the strike.
---
With files from Emily Marsten and John Ackermann