UBC researchers working on natural filter for microplastics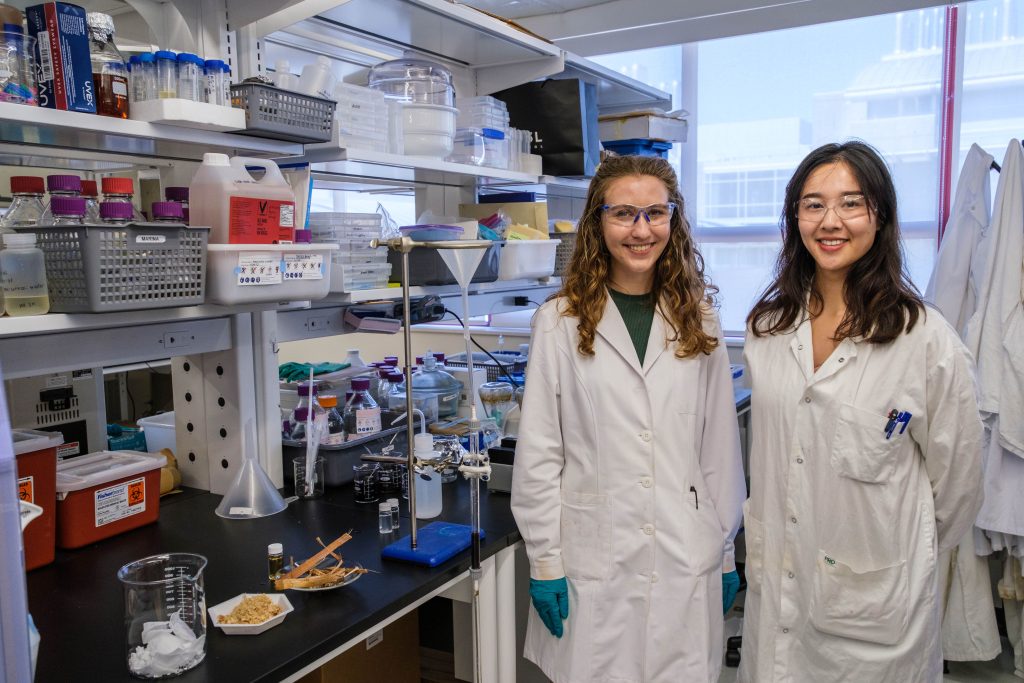 Posted August 16, 2023 4:04 pm.
Last Updated August 19, 2023 12:14 pm.
A group of researchers at the University of British Columbia (UBC) are helping develop a technology to filter out microplastics from everyday places.
In partnership with Sichuan University in China, the B.C. researchers have created a fibrous, scoopable material that can be added to a filter to effectively trap microplastics everywhere from homes to municipal water treatment plants. The UBC method, being called bioCap, trapped at least 95 per cent of plastic particles during testing.
It's done by adding wood dust to tannins — the compound in found in unripe fruit or wine that makes your mouth pucker — to create a microplastic-fighting material.
"Our filter, unlike plastic filters, does not contribute to further pollution as it uses renewable and biodegradable materials: tannic acids from plants, bark, wood and leaves, and wood sawdust—a forestry byproduct that is both widely available and renewable," said Orlando Rojas, scientific director of UBC's BioProducts Institute.
---
Related Articles:
---
Microplastics can be released from many kinds of plastic products, including clothing, microbeads from cleansers, packaging, and pellets from utensils. Once released, the particles can filter into tap water, wastewater, and eventually, oceans and lakes.
According to a study published in the journal The Lancet, more than 10,000 million metric tons of mismanaged plastic waste will filter into the environment by 2050. The effects of microplastic accumulation in the human body are still largely unknown by scientists.
However, Marina Mehling, a PhD student at UBC and one of the researchers, says what science does know, is it's only going to get worse.
"We do know it's a problem we're going to be facing more intimately within the next 10 years or so," Mehling said.
Currently, bioCap has only been lab-tested, but Mehling emphasizes how highly scalable the material is, due to its lack of expensive equipment or intensive infrastructure.
At home, Mehling says people could use the material to filter liquids that have been stored or heated in a plastic container before they're consumed, similar to how a Brita filter is used.
"We innovated something that is really trying to move away from a future where we keep relying on plastics to fuel our daily lives and solve our problems," Mehling said.
Now, she says the team is continuing to investigate how bioCap could be scaled up for use beyond the lab and which industry partner could help with this.