New York city is cracking down on short-term rentals. Will B.C. do the same?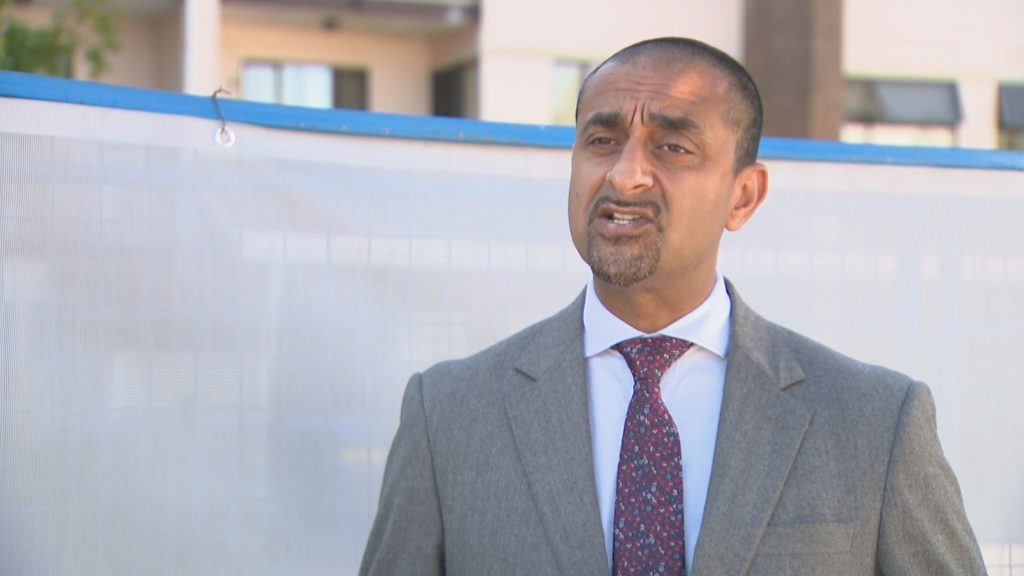 Posted September 6, 2023 11:55 am.
New York City is the latest jurisdiction in North America to come down on Airbnb and other short-term rental companies.
It's something B.C.'s NDP government is keeping an eye on as it prepares to table legislation of its own this fall to crack down on short-term rentals, which are considered to be a factor in low vacancy rates and high rents in communities across the province.
In the case of the Big Apple, the new rules, which went into effect Tuesday, require all short-term rental hosts in the city to be on an approved list that's verified by rental companies before a listing can appear. Further, listings for more than two people are forbidden, and hosts are required to live in the apartment in which they are listing.
Late last year, Quebec came up with its own regulations, creating a provincial registration system for short-term rentals that have to be verified by the companies. Cities like San Francisco and New Orleans have also come up with their own approaches in an effort to better regulate rental companies.
---
Related Stories: 
---
With the myriad of approaches being taken, B.C. housing minister Ravi Kahlon says he and his government are keeping an eye on them all.
"New York, after trying many different things, have taken a pretty strong stance. We're all watching New York to see how that plays in their community, but they're not the only ones," he told CityNews on Wednesday.
"Everyone is looking at steps to regulate short-term rentals. It's critically important to do so because we know when you have a shortage of housing for locals and at the same time you're losing more and more housing to short-term rentals, it's not a healthy mix."
Kahlon says the government has been working on the legislation for the past two years, highlighting three key areas that need to be focused on: better data on short-term rentals, better enforcement of rules surrounding them, and converting what were once short-term vacation rentals into long-term ones.
"Every single unit that could be brought back needs to be brought back with a balance that knowing in some communities, short-term rentals are vital to tourism. So we'll be trying to strike that balance," he said.
"It's a real challenge, and that's why we're having those conversations before we bring the legislation forward. We have been hearing from tourism-dependent communities who are saying 'it was great in the beginning, but now we're having a shortage of workforce housing. We don't have anywhere for the folks who work in our industry to live'," he said.
Despite the possible effects it may have on the industry, B.C.'s tourism sector is open to tighter regulations on short-term rentals.
Vacation listings cut into rental market in B.C. communities: tourism industry
Walt Judas, CEO of the Tourism Industry Association, says the tourism sector is a "strong advocate" of more stringent regulations around vacation rentals.
"We think that more regulation is needed to curtail the proliferation of short-term rentals and allow people an opportunity to live and work in a community, which is obviously a benefit to tourism businesses who desperately need workers," he told CityNews.
One thing he hopes the legislation will include is a ban on listing apartments and condos on sites like Airbnb.
"There are many commercial operators that have leased apartments and condos for the long term and instead of renting them to community members, they're being farmed out to people who visit the community," he said.
Judas adds that he would also like to see a provincial registry of short-term rentals established, similar to the one seen in Quebec.
"There also has to be an onus on the online accommodation platforms to police the registry to make sure that anybody that is listing … is licenced," he said.
Furthermore, Judas says he'd like to see the playing field evened between the accommodation industry — which includes hotels — and the short-term rental market.
"The accommodation community for example does pay a significantly higher share of taxes, they're regulated more stringently. Whereas you're offering the same service in a private home, there has to be some element of balance there. And that's what we're calling for," he said.
Kahlon says the anticipated short-term rental legislation will be tabled this fall once the next legislative session gets underway in October.