New West tenants rally against landlord's appeal
Tenants of a New Westminster building rallied on Friday against their landlord's appeal of a Residential Tenancy Branch decision that barred a rent hike to pay for repairs. Angela Bower has the story.
Posted November 4, 2023 9:41 am.
People who live at Skyline Towers in New Westminster are calling on their landlord to drop an appeal of a residential tenancy branch ruling.
In April, residents say it ruled XL Properties couldn't raise the rent to pay for repairs to the elevator. But the landlord served tenants with the notice of appeal last month.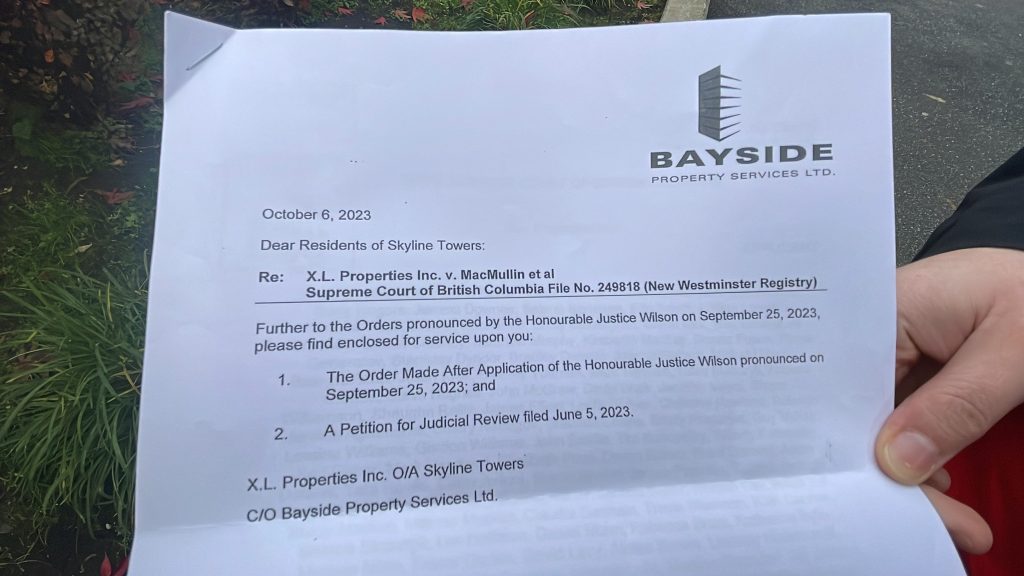 Monica Bhandari lives in the building and says if her landlord wins many people won't be able to afford to live there. She says rent could increase by $600 per year for tenants if their landlord wins.
"The really scary part is because it's going to the Supreme Court, if they win this and if this appeal is successful, this sets a precedent for every other renter. Every other landlord could go after something like this," she said.
Donna Fuson, 84, has lived at Skyline Towers for 24 years. She says New Westminster is her home and it will be inconvenient if she has to leave.
"I cant find anything in New West that's cheaper than what I've got, so if they raise anything here, I will be more or less obligated to move out," she said.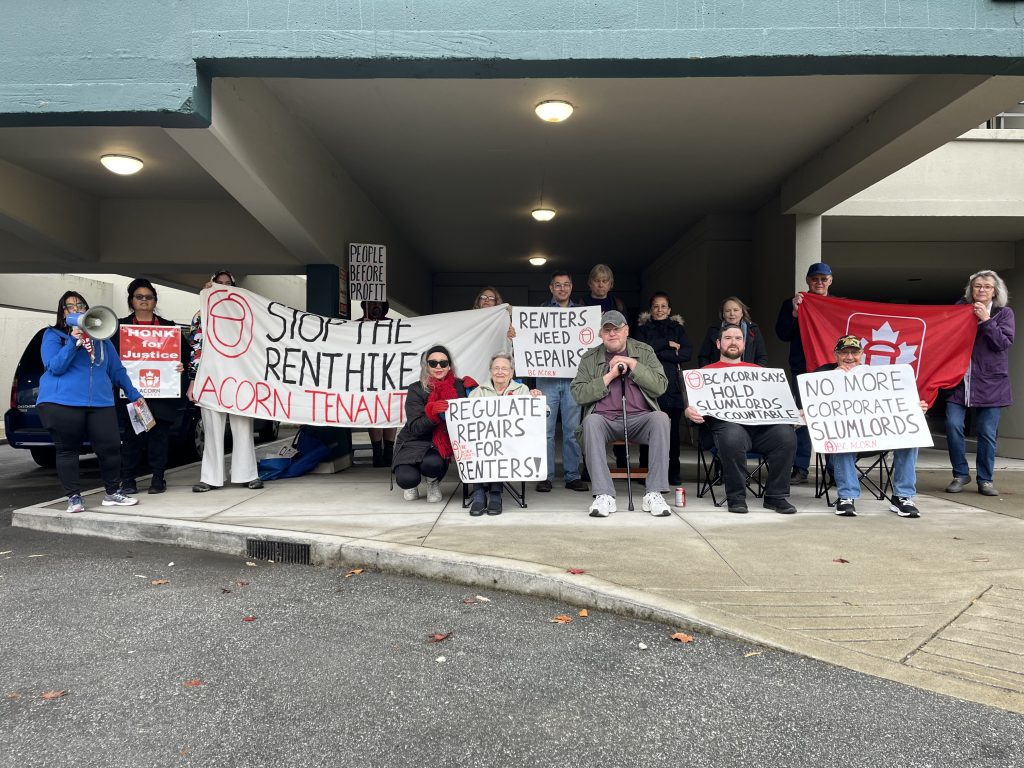 Fuson adds life is very expensive these days.
"Cable vision, that's pretty high. I can't afford a computer. I have an automobile so that's got to go because insurance is off the charts and gas is out of line," she said. "It's coming down to the wire where I can't afford to live anywhere else at this time."
Bhandari says elevator maintenance should be the landlord's responsibility, not the tenants'.
"The elevators themselves, there were tenants that have been trapped in there," she said. "During my tenure here, there have been just band aids for bullet wounds."
Aside from the elevator issues, tenants say their landlord hasn't been keeping up with other maintenance. They say they've had issues with faulty appliances, sockets and plumbing.
Dena Gunter, a resident at Skyline Towers for eight years, says the water in her building sometimes comes out as sludge and that worries her.
"I love tap water and I won't drink it out of my building," Gunter said.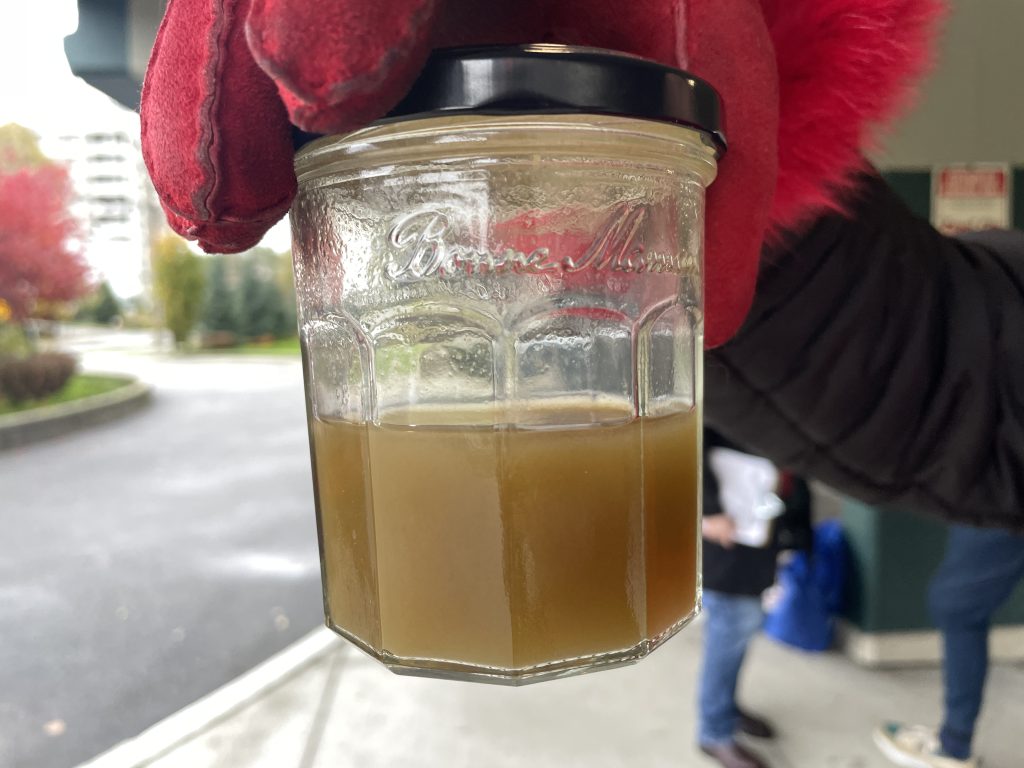 Bhandari says she wants the housing minister and Premier David Eby to reverse the 'Additional Rent Increase for Capital Expenditures' legislation that was passed by the province back in 2021.
"These are not luxury suites. Housing should not be subject to profit," Bhandari said.