'Interest rate shock' ahead, with nearly half of Canadian mortgages up for renewal within 2 years: CMHC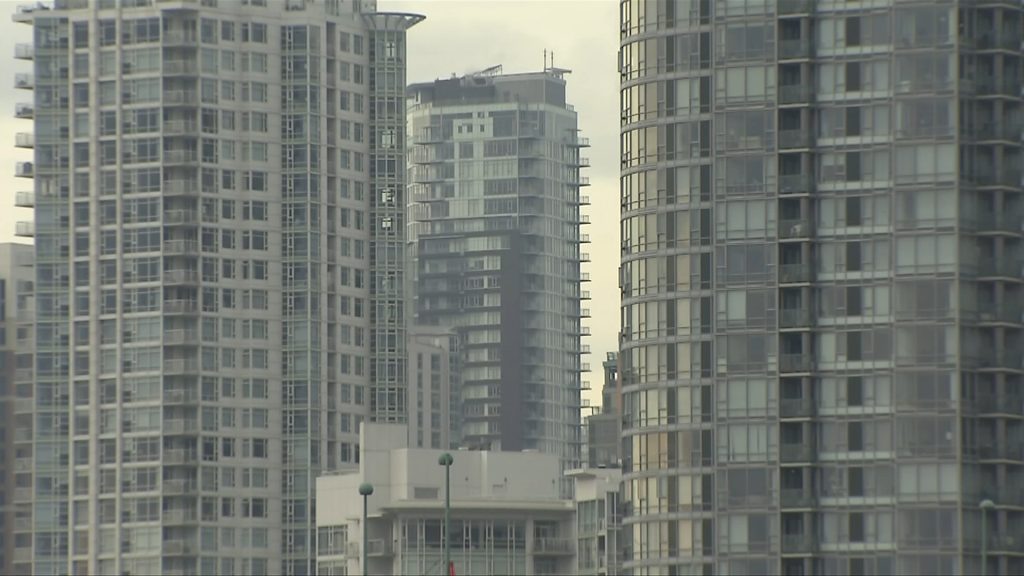 Posted November 10, 2023 7:07 am.
Last Updated November 10, 2023 7:08 am.
You can add "interest rate shock" to the list of financial stresses for many Canadians ready to renew fixed mortgages over the next couple of years.
The Canada Mortgage and Housing Corporation (CMHC) says close to 300,000 homeowners have already been hit with significantly higher payments as they renew at much higher interest rates.
"It's going to depend on the interest rate you had then and what you're locking in right now. But approximately, we could expect between a 30 to 40 per cent increase on the mortgage payments, and that was for the mortgages that were renewed earlier this year," said CMHC researcher Tania Bourassa Ochoa.
"It is actually the tip of the iceberg. And when you think about it, actually, one out of three Canadians have a variable mortgage rate. So, they've already been experiencing to a certain extent these higher interest rates. But looking just around the corner, that's when the most significant interest rate shocks are going to be felt."
Bourassa Ochoa says in 2024 and 2025, up to 2.2 million mortgage borrowers will be renewing, representing 45 per cent of all outstanding Canadian mortgages. She says they will be experiencing the worst of the interest rate shock, representing an additional $15 billion in payments, collectively.
"For most of these borrowers, they've contracted their mortgage at one of the lowest low-record interest rates, but they've also purchased or refinanced at the peak of the housing prices. So, this is really where the difference is going to be felt and where, really, a bigger chunk of the budget at the end of the month is going to go towards these mortgage payments," the CMHC researcher explained.
And while the CMHC says the number of people behind on mortgage payments remains at a historic low, more Canadians are struggling with other household debts.
"So, now, when we're looking at credit cards, auto loans or even lines of credit, we are seeing an increase in delinquencies for these products, and it is telling us that some consumers are maybe having a harder time trying to reimburse their debt," Bourassa Ochoa said.
"We can't ignore that's adding more financial pressure on Canadians and we're already seeing signs of that today. And, so, what's that going to be tomorrow?"
She points out Canadians are doing what they can to make ends meet and shift things around to make their payments on time, "but we can't ignore the fact that this is putting these households at a much greater risk."