'It's dramatic': Surrey mayor says more infrastructure dollars needed from B.C.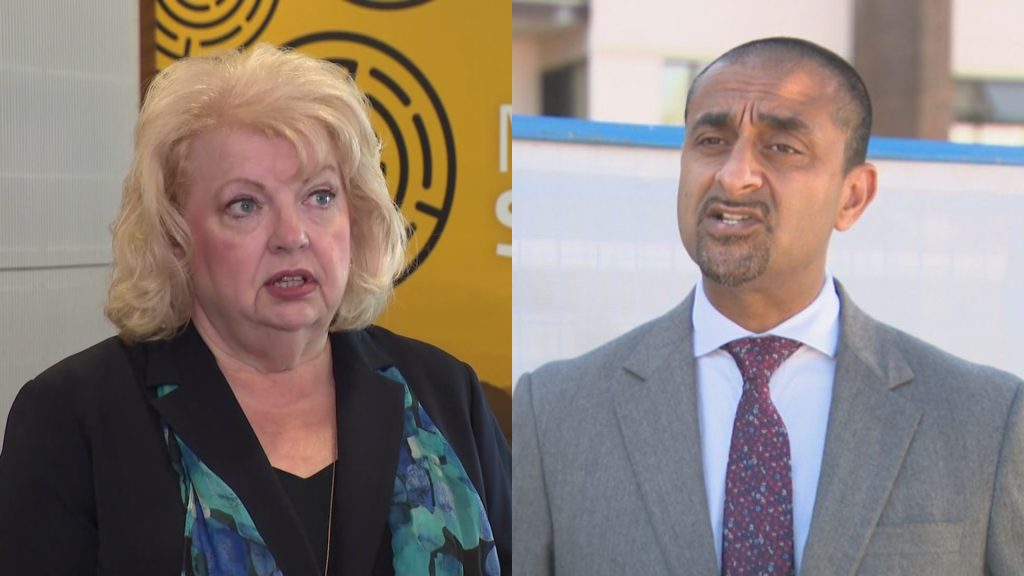 Posted November 14, 2023 4:23 pm.
B.C.'s housing minister and Surrey's mayor are exchanging words regarding new housing legislation in the province.
On Nov. 8, the province introduced legislation that would require municipalities to densify housing near transit hubs. Now, Surrey Mayor Brenda Locke says she's frustrated this proposed legislation isn't coming with some significant infrastructure dollars to help communities like hers keep up.
"The province better be ready to step up, and step up big time with infrastructure dollars," Locke said. "They know exactly what they are, they know the need for healthcare in this city. It's dramatic."
Locke says in terms of housing, Surrey is meeting demands for growth with more than 60,000 new units in the pipeline today. But she remains concerned about having enough infrastructure, like hospitals and schools, to accommodate this density.
Meanwhile, housing minister Ravi Kahlon says the province has already handed out the funding Locke is asking for.
"We've provided Surrey with over $90 million to invest in their infrastructure, that money can go to anything that they believe needs to be built," Kahlon said. "I'm not sure where they've dedicated those dollars to date."
But Locke says after what she's calling "a decade of neglect" in Surrey, the city doesn't need millions — it needs billions to keep up.
She says the current investments don't catch up to the needs of the past decade, let alone the record population growth expected in the next one.
"All of these things take a long time to build out," she said. "So, we're looking at the future for the city. Not just for today, but we're also looking for 10 to 20 years from today."
Locke points to recent reports as proof of Surrey's need for more infrastructure dollars, such as portable waiting areas being installed in Surrey Memorial Hospital and school portables lacking heat in the winter months.