Vancouver woman stressed over steep mortgage rate hike offered by broker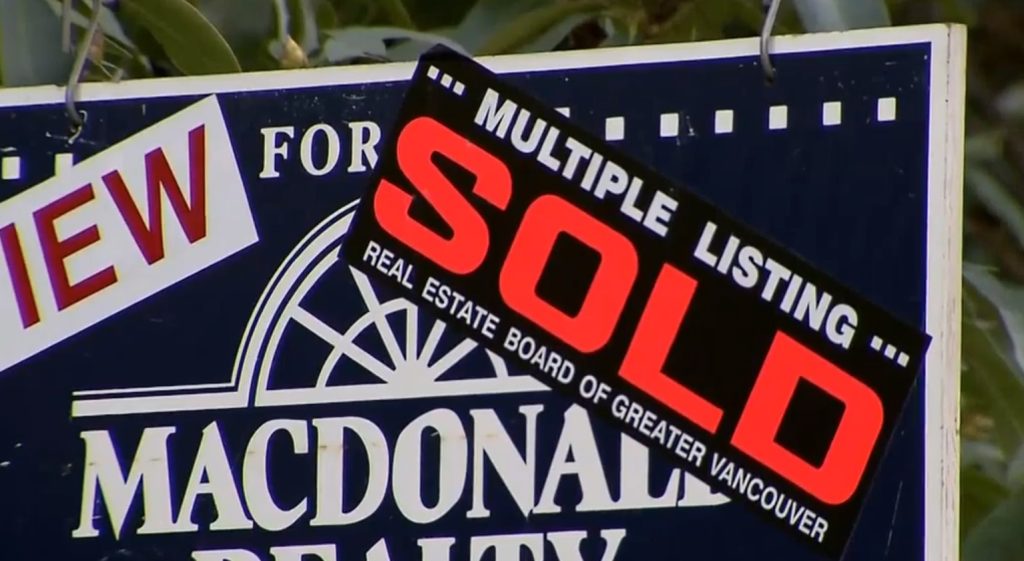 Posted November 14, 2023 6:31 am.
A Vancouver woman says the new mortgage rate she was quoted by her broker from a private lender is too high, and she says at that rate, she would be forced to sell her condo.
Rising interest rates continue to take their toll on B.C. homeowners.
Julia, a single mother who wants to keep her identity private, says she has been distressed for weeks over renewing her mortgage — which she has to do before Wednesday — with private lender Canadian Mortgage Inc. (CMI). She says her mortgage broker has been speaking to lenders on her behalf.
"(I) talked to multiple lenders, including CMI," she said. "My mortgage broker asked CMI if they would remortgage my home and at what cost? And they stated they would remortgage it at 15 per cent, which would ultimately bring up my mortgage payments up by $800."
Julia says a rate this high would mean she would be forced to sell her property at a loss.
"This is my life savings that I put into this apartment," she said. "I paid my mortgage with them on time; they never had an issue with me, so I have no idea why my mortgage rate would go from 8.9 to 15 per cent."
Senior mortgage advisor Reza Sabour says unlike with mortgages from a bank, rates from a private lender are not set through the Bank of Canada or bond yields. He says private mortgages often have different conditions and terms.
"When it comes to a private lender, that is a bit of a different situation, because we are talking about a group of wealthy individuals that have pooled their money together to lend out to the client," Sabour said.
"If you're defaulting and not able to make your payments, they don't have as much leeway or tolerance for that, because it's their private money … and there is a deadline as to when they will need that money back, because it's a finite pool of money, unlike the bank that is constantly getting deposits and investments to lend out."
Julia says she can't afford to renew her mortgage at 15 per cent and support her family. She says this financial stress is exhausting, because she doesn't want to sell her condo
"It's a hard pill to swallow," she said. "But there is nothing I can do… keep going to work and trying my best to save some more."
CityNews reached out to CMI Financial Group about Julia's situation, and in a statement, the company's executive vice-president said they were only informed about Julia's situation on Monday morning, and said the company will not be charging her 15 per cent as she had previously heard.
"CMI has offered her a renewal mortgage that is tailored to her needs, and we understand she is pleased with the result," the statement says. "The problem arose from misinformation given to her by her mortgage broker, a situation in which CMI was not involved, and CMI is now reviewing the broker's actions."
In a phone call Monday evening, Julia told CityNews that CMI has informed her that they will renew her mortgage at its current rate of 8.9 per cent.
"It would remain the same for a year, and I would be paying the exact same that I am paying now," she said. "I am just so over the moon! I am so happy and I feel less stressed."
Julia says she no longer has plans to sell her condo.