2 arrested, 1 seriously injured after Guildford Town Centre stabbing: police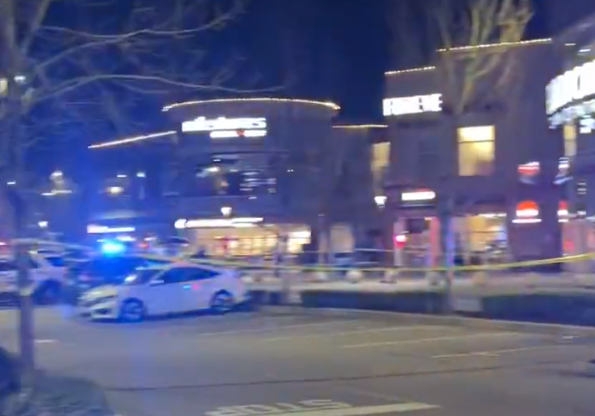 Posted November 16, 2023 7:15 pm.
Last Updated November 17, 2023 9:06 am.
Mounties in Surrey say one person has been hospitalized with serious injuries and two people have been arrested after a stabbing at Guildford Town Centre.
The Surrey RCMP says it was called to the mall at 4:25 p.m. with reports of a "fight in progress." Police say they found the injured victim and had them transported to hospital upon arrival.
BC Emergency Health Services says it was called to the area at the same time and sent two emergency vehicles to the area. It adds that paramedics cared for the person on scene before bringing them to hospital.
Police say two people were arrested at the mall and brought to Surrey RCMP cells.
"Initial information indicates that there was an altercation between parties which escalated to one person being stabbed," police stated in a release.
"Surrey RCMP Serious Crime Unit and General Investigation Unit are working to determine the full circumstances of what transpired."
Callers to CityNews throughout the evening described seeing between 20 and 30 police vehicles as well as police tape in one of the mall's parking lots.
---
---
Police ask anyone who saw the stabbing or anyone with any information on the matter to call the Surrey RCMP at 604-599-0502.