New B.C. screening process finds undetected 'designer drugs' in urine samples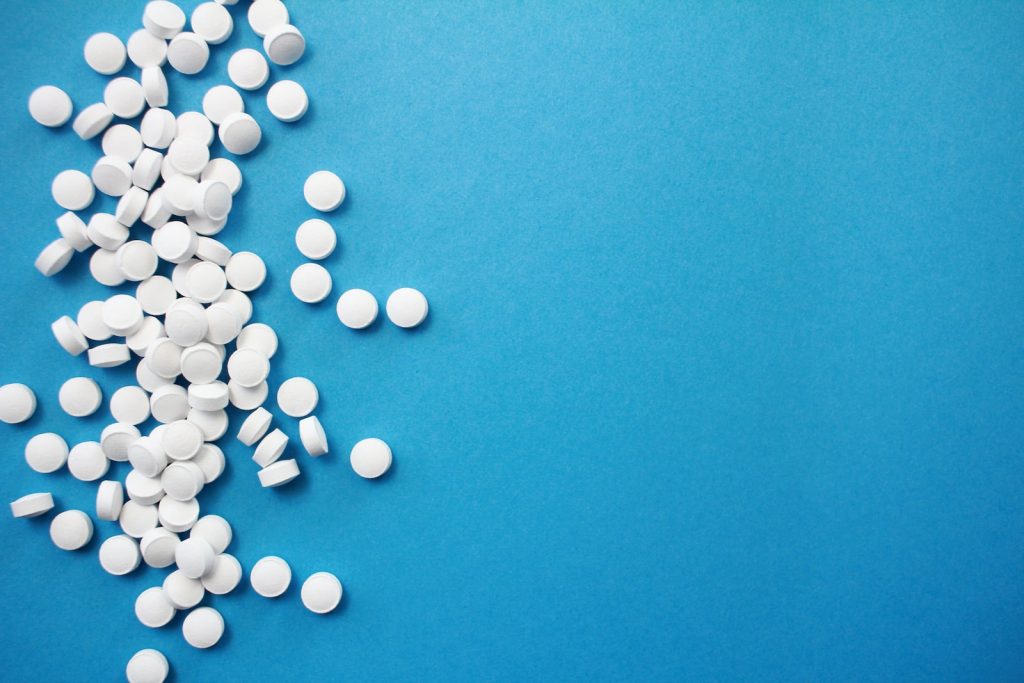 Posted November 18, 2023 3:06 pm.
Researchers in B.C. are hoping a new process could help identify which new "designer drugs" are proliferating and should be targeted in testing sooner.
Teams from the University of British Columbia (UBC) and the BC Provincial Toxicology Centre (BCPTC) say they've developed what's being described as a "more efficient way" to see which of these drugs are circulating in the community.
The study, published in Analytical Chemistry on Nov. 15, uncovered previously undetected "designer drugs" in old urine samples from the past three years using high-resolution mass spectrometry.
Lead author Dr. Michael Skinnider says data from 12,000 urine drug screens by the BC Centre for Disease Control (CDC) since 2020 were reanalyzed over the course of the study.
It identified "a number of drugs within these samples that had been proliferating in British Columbia over that time" but that weren't being detected by existing tests.
"That means that emergency physicians weren't aware that patients were taking these drugs, public health officials were not aware that these drugs were circulating in the community," said Skinnider, who was a UBC MD/PhD student at the time of the study.
"Now that we have this knowledge and this platform, the ultimate goal here is that we could shorten the lag between the introduction of the new drug into B.C. and the ability to test for it clinically, and that, in turn, would really help physicians treat patients and public health officials direct responses to these new drugs."
Fentanyl derivative detected in B.C. samples
According to researchers, designer drugs are generally modified versions of other drugs that have similar effects but that have "just enough structural changes to get around drug laws." Some, they add, "can poison or even kill users."
Skinnider, who is now an assistant professor at Princeton University, says one of the most dramatic findings that came from this study was the emergence of fluorofentanyl, a fentanyl derivative.
That's because, he explains, data showed the drug had been circulating in B.C. "for well over a year before the end of our study period."
"It was detected, tentatively, in hundreds of samples, and yet this is a drug that, for all intents and purposes, was not recognized as being present in British Columbia by emergency physicians or by public health officials," Skinnider told CityNews.
"So this, I think, really highlights the lag between the introduction of a new drug into the community and our ability to test for it in clinical samples."
How the study works
Skinnider says mass spectrometry is not a new tool — it's the process in this latest study that makes the difference. This research, he explains, went back over data from "the entire population" of B.C. retrospectively and "specifically look for emerging drugs that were not being tested for."
"The gold standard for detecting a drug in a clinical context to actually make a diagnosis and decide how to treat a patient is to compare that drug with a synthetic form of the same drug that the lab has purchased from a chemical supplier. This is where the difficulty comes in: it's not really practical or possible for labs to be purchasing hundreds of synthetic drugs from these chemical suppliers and setting up these very rigorous tests," he explained.
Sourcing synthetic references can also be hard to get, expensive, and impractical, researchers say. In some cases, they add drugs are "so new" that a synthetic reference simply is not available.
The study explains the idea was to not compare against data from these synthetic drug forms but to compare against data published by other labs around the world.
"If a laboratory anywhere in the world has published data about new drug molecules found in their samples, a lab in B.C. can compare its data with theirs and determine which drugs are most likely showing up locally," researchers say.
Skinnider admits this process "is not quite accurate enough to definitely identify a drug and steer treatment or management," but notes it is accurate enough to help identify which drugs may be circulating widely and should be targeted in new testing.
In the case of fluorofentanyl, for example, the study says samples for this designer drug were not available before mid-2022. Study testing showed a spike "during the final few months" of the research, suggesting fluorofentanyl "was introduced to the local drug supply quite suddenly."
Since 2020, the BCPTC has reportedly identified more than 20 different drugs of concern since it started monitoring for them.
Skinnider says there are "dozens to hundreds of new drugs of abuse that typically emerge on the illicit market" annually, posing challenges when it comes to labs in charge of testing for drug traces.
New detection process and the ongoing B.C. toxic drug crisis
More than 13,000 have died in B.C. from unregulated toxic drugs since the public health emergency was declared in April 2016.
Skinnider says the new process could be applied to current testing, adding the BCCDC is currently implementing this testing into its standard workflow.
"The idea is that this workflow that we described would be run on an ongoing basis — whether that's every month or every two months. It would allow for a sort of ongoing process whereby emerging drugs are monitored in this wealth of data that's already being acquired," he told CityNews.
He adds other Canadian labs have already inquired about using the technology in their processes.
"It's rare to see a new computational advance be translated into the clinic so rapidly in my experience. So it really speaks to the fact that the proliferation of these drugs is a major issue and we need new tools to deal with it," Skinnider said.