B.C. group calls for city councils to stop prayers at meetings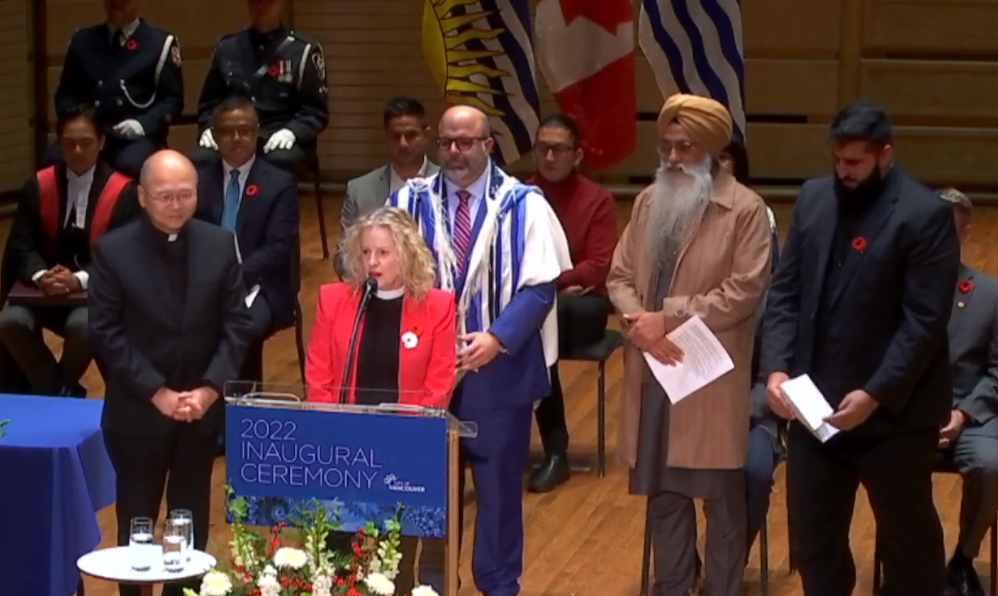 Posted November 18, 2023 1:14 pm.
Last Updated November 18, 2023 1:16 pm.
A B.C. group is calling out several municipalities for violating their "duty of neutrality" by including prayer at their inaugural city council meetings.
The BC Humanist Association (BCHA) published a report this week that claims seven communities in the province, including Vancouver, included prayer in their first council meetings in 2022. The group wants these jurisdictions to commit to "respect the duty of neutrality going forward."
"We understand that traditions get entrenched or there's a view of importance of this to many people, but it doesn't connect with the language in the Supreme Court's ruling, and that's fundamentally law in Canada," said BCHA executive director Ian Bushfield.
The ruling he's referring to was handed down by Canada's top court in 2015 in a case brought forward by a Quebec man against the City of Saguenay and its mayor.
In that case, the court concluded the city's prayers before council meetings infringed on the "freedom of conscience and religion."
According to the BCHA, "in 2018, 26 municipalities included prayers in their inaugural meetings. Last year, only seven did."
"Municipal council chambers should be a place that is welcoming to all, regardless of their belief, or lack thereof. The Supreme Court is clear that local governments have a duty of religious neutrality, and this means that they cannot include prayer in council meetings," said BCHA research coordinator and report co-author Dr. Teale Phelps Bondaroff.
In the case of Vancouver, the BCHA says a freedom of information request showed Mayor Ken Sim requested the city "invite five religious leaders to bring greetings at the ceremony." Prior to that, the association says council had not opened inaugural meetings with prayer since 2005.
Despite the city inviting multiple faith leaders to deliver prayer at the council inauguration ceremony in 2022, Bushfield says local governments have a responsibility to represent everyone.
"And one of the things the Supreme Court explored in its decision around this is that these types of practices exclude people who don't share the faith of those who are on stage and it doesn't include people who have no faith or are non-religious, like our members are. So for us the issue that we see, even with a ceremony as, I'm assuming, well-intentioned as we saw in Vancouver, is that it still reflected only a narrow slice of the diversity that was within the city," he explained.
The BCHA report says Belcarra, Colwood, Delta, Parksville, Tumbler Ridge, and West Kelowna also included prayers in their very first council meetings in 2022.
Bushfield explains there are some councils in other provinces that still deliver prayer before every meeting, though he points out the B.C. municipalities that made the BCHA's list this year only did so during the inaugural council meeting last year.
CityNews has reached out to Vancouver city council for comment.